News / National
Scandal-ridden company monitors Zimbabwe calls
11 Jun 2022 at 20:42hrs |
Views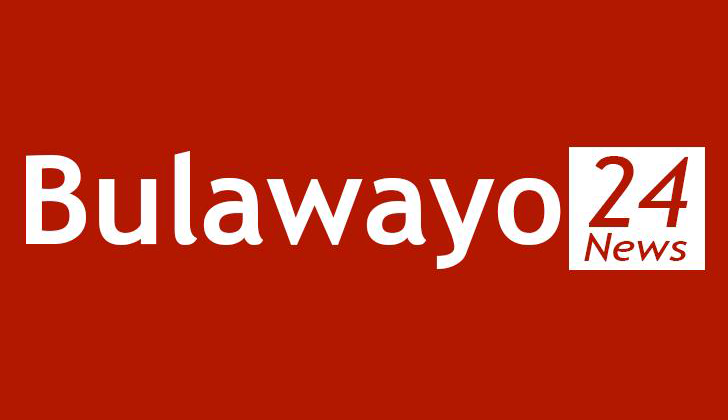 THE company which installed a Telecommunications Traffic Monitoring System (TTMS) at the Postal and Telecommunications Regulatory Authority of Zimbabwe headquarters in Harare this week — Global Voice Group (GVG) — has a vast scandal-ridden footprint across Africa, checks by The NewsHawks have shown.
From Lesotho in southern Africa to Ghana, Liberia and Guinea in West Africa, GVG has faced allegations of bribery, corruption, escalation of costs and failure to deliver in some cases. GVG has an administrative office in Cape Town, South Africa, and Madrid, Spain.
It was involved in many projects on the continent, prior to its entry into Zimbabwe. It has also done work in countries such as Senegal and Tanzania, among others.
ICT Postal and Courier Services minister Jenfan Muswere commissioned the TTMS on Monday with Potraz director-general Gift Machengete — a former high ranking Central Intelligence Organisation officer — insisting "the commissioning facilitates the implementation of a cutting-edge technology-based system that will effectively monitor telecommunication traffic and provide accurate real-time data collection".
There are concerns by the public that the system will in fact facilitate snooping and eavesdropping into private communication. GVG has faced allegations of spying before.
Potraz, however maintains TTMS is a revenue assurance system that allows the regulatory body to track traffic by operators, hence calculate revenue generated by each operator in real time. Machengete said the system will give the authority "better visibility of market dynamics which is essential for effective, efficient and forward looking regulation''.
The government and Potraz have not revealed how much the GVG tender is worth and how it got it, but it is likely to be running into several millions of United States dollars — some say it is about US$20 million — as seen from payments the company has received elsewhere in Africa.
In Ghana, for example, the company was awarded an US$89 million contract for a similar job in 2018. However, GVG has a shady past littered with corruption allegations, making it an unsuitable partner in Zimbabwe.
The Potraz tender for this service was first floated in 2015, with high-profile 27 bidders accepted by close of deadline on 30 June that year. It had the previous month advertised for companies interested in the supply of a TTMS system in Zimbabwe.
Potraz shortlisted six companies for the lucrative tender, which was later abandoned amid government infighting over the deal under the late former president Robert Mugabe's regime. GVG was not one of the initial bidders in 2015, hence not shortlisted in the rigorous process.
But from nowhere in 2020 it was handpicked by the government through Potraz to implement the project. The transaction was shady, raising the spectre of corruption and underhand dealings. GVG's record in other countries is characterised by allegations of corruption, mainly bribery.
Lesotho
GVG was last year caught up in a bribery scandal after it was awarded a M500 million (US$32 million) contract to supply the Lesotho Communications Authority (LCA) with a Compliance Monitoring and Revenue Assurance system.
The tender was questioned by then Communications, Science and Technology minister Keketso Sello, amid corruption allegations, resulting in him firing LCA board chairperson Motanyane Makara with effect from 31 May 2021, according to reports from the Lesotho Times.
Makara was dismissed for resisting the minister's recommendation for the suspension of LCA chief executive officer Mamarame Matela for alleged corruption in the awarding of the tender to GVG. Makara revealed he had voted against Sello's recommendation to the board to suspend Matela.
He said the minister had no power to give them orders, but merely make recommendations which could either be accepted or rejected by the LCA board. Matela was, however, later suspended, while her contract was not renewed on expiry as she was elbowed out of the authority.
The former chief however denied any wrongdoing in the awarding of the tender to GVG and took her matter to court, insisting Sello was pushing for her ouster on trumped up corruption charges as she had turned down his sexual advances on several occasions.
She also alleged in court that the minister was out to get GVG because the company did not yield to his demands for a M3 million bribe (US$194 679). Matela accused the minister of refusing to approve, through a gazette, the M500 million (US$32 million) tender by the LCA for the supply of a Compliance Monitoring and Revenue Assurance system tender unless he was given a US$194 679 bribe.
She said the minister also demanded to have his company sub-contracted by GVG before he could approve the tender.
According to a report in the Public Eye, Sello however saw it fit to dismiss Makara because the tender awarded did not make sense financially. It had a yearly budget of M120 million (US$8 million) for all its operations, but it had to shell out nearly US$500 000 a month to GVG, which is two thirds of its budget.
Liberia
CVG was at the centre of an alleged scam in which the company and top politicians pocketed US$25 million from Liberian taxpayers during the ebola healthcare emergency from a controversial telecoms deal in December 2011 to implement an International Gateway Management System (IGMS).
Following an exposé by FrontPageAfrica, the government ordered an audit of the deal. "The contract took advantage of the ebola outbreak, which took the lives of 4 810 Liberians and affected livelihoods throughout the country, the following year in 2014 it brought in thousands of international aid workers and created a flood of calls from the Diaspora checking on loved ones. As a result, according to industry experts with inside knowledge of international call volumes during crises, it is estimated that the volume of international calls to Liberia increased 20-fold during the ebola crisis from 2014–2015," reported Frontpage Africa. ". . . The scheme taxed all incoming international calls US$0.14 per minute and split that revenue between stakeholders."
The contract was signed between the Liberian Telecommunications Authority (LTA), GVG and Conex Telecommunications Incorporated, a local shadow company created five days before the deal by Unity Party stalwart Sheriff Abdullah.
GVG, according to the report, was operating through its local partner, Conex Telecommunications Inc, which is owned by businessman Sherriff Abadallah who was believed to be a silent financier of Vice-President Joseph Boakai's campaign.
"According to LTA annual revenue data for the period of January 1, 2013 to December 31, 2013, the first full year of the scheme, IGMS produced US$11 228 033.05 in total revenue for stakeholders. Altogether, this means that the IGMS scheme took in US$224 560 660 during the Ebola crisis, with the Sherman and his cronies' share from the deal in a single year of US$44 912 132," the report reads.
In 2011 and 2012 advocacy group Campaigners for Change scrutinised the deal, calling it "corrupt".
It demanded that the Liberian Anti-corruption Commission (LAC) investigate the matter. The case was never taken up by the LAC.
LTA then stopped making annual revenue data publicly available in 2013. The Liberian General Audit Commission in 2018 concluded that money collected from this was not shared by the above-mentioned parties but was taken by the Liberian government.
Guinea
As reported by Ecofin Agency, which reports on ICT and telecommunications, GVG was in 2019 awarded US$20 million compensation for damages it suffered after Guinea terminated its contract with the company, following allegations of corruption, fraud and failure to deliver.
GVG filed a complaint in 2016, demanding US$107 million, when Guinea abruptly stopped payments in 2014. In May 2009, the French Post and Telecommunications Regulatory Authority (ARPT) signed a contract with the GVG group to provide the institution with adequate technical resources to control and tax incoming international and national calls, fight fraud, control the frequency spectrum, etc.
But in 2014, the telecoms regulator stopped paying GVG claiming acts of corruption, fraud and results that fell short of international expectations and standards. GVG however took the matter to court claiming US$106 558 720 for unpaid debts and wrongful termination of the partnership agreement.
Ghana
In December 2017, the Ghanaian government through the ministries of Communication and Finance entered into an US$89 million deal with Kelni GVG Limited, a joint venture between the GVG and a local company, causing an uproar in parliament as there were suspicions of corruption.
The contract was to develop and implement a common platform for traffic monitoring, revenue assurance, mobile money monitoring and fraud management. The contract with Kelni GVG also sought to deal with revenue losses and simbox fraud involving telecommunication companies.
The contract became a subject of controversy between policy think-tank Imani Africa and the ministry of Communications largely because it was seen as "a careless duplication of jobs and a needless drain on the country's scarce resources".
Imani insisted Subah and Afriwave were awarded similar contracts under the National Democratic Congress (NDC) administration to perform similar jobs, even though both contracts were needless. Communications minister Owusu-Ekuful was dragged to parliament several times, where she insisted the deal would help the country to save money as compared to an earlier similar deal with Subah and Afriwave.
Subah also took the government to court challenging the termination of their contract. Writing on the deal, Dr Mawia Zakaria, the executive director of the Institute of Social Research and Development based in Accra, Ghana, said the deal "stinks".
He said the parliament of Ghana had promulgated several laws under the erstwhile NDC administration to enable the National Communications Authority (NCA) to implement projects that would accrue revenue to the state. The NCA implemented these pieces of legislation through third-party entities as agents. GVG, with Gabby Otchere Darko as a local agent, was the first entity to be engaged in 2010 to implement the International Inbound Traffic Verification (IITV) gateway project.
It was supposed to be a live monitoring of all inbound international traffic and revenue assurance to stopping sim box fraud numbers. At about the same time, Subah Info Solutions was engaged by Ghana Revenue Authority (GRA) to undertake Domestic Tax revenue assurance. GVG, according to Zakaria, failed in implementing the project since it only relied on Call Data Records (CDR) provided by the telecommunication companies.
The contract with GVG was not renewed by the NCA and instead it was given to Subah Info Solutions, resulting in the company handling both the IITV and domestic tax assurance. Subah was also unable to deliver as required and relied on CDRs provided by the telecommunication companies.
There was a national uproar about the Subah contract spearheaded by the then opposition National Patriotic Party (NPP). After the companies failed to deliver, the NDC government licensed a new entity to implement the Interconnect Clearing House (ICH) project.
The NPP however advocated that tax revenue assurance should not be part of the scope of an ICH to keep Subah in business. They insisted that Subah had their mandate from GRA, which fell under the ministry of Finance.
"Today those who ensured that Subah continued with tax revenue assurance are the same people arguing against Subah in the selfish interest of their newly found lover: The GVG Group," Zakaria wrote.
He said Afriwave Telecom was given a provisional (ICH) licence in June 2015 to build and operate facilities for Clearinghouse services in Ghana before being awarded its final ICH licence in October 2016.
The scope included the provision of interconnect electronic communications routing and reconciliation among mobile network operators, other licensed connecting entities, revenue assurance for the NCA, SIM box detection, centralised SIM activation and equipment identity register platforms.
"With this mandate Afriwave licence could easily have provided a common platform and leverage on to provide tax revenue assurance to the GRA even at no extra cost to government. Afriwave Telecom, as the ICH provider, could provide this live monitoring for both the NCA and GRA at no cost to the GRA because they would have access to about 20% live interconnect traffic and it will be easy to just add 80% on net traffic," he said.
Subsequently, the NCA proposed and amended the ICH licence of Afriwave in October 2017 limiting the scope of the ICH licence to provide international and national interconnect traffic routing and reconciliation among mobile network operators (MNOs) and other licensed connecting entities.
Afriwave was therefore asked to stop all other deliverables within the scope of its original licence, in a move seen as opening the door for GVG. Unlike the Afriwave deal under the erstwhile administration, the award of the US$89 million contract to GVG was done silently with no record of open tender.
"But for the exposure of the scandal by Imani, most, Ghanaians wouldn't have heard a thing about the deal. In fact, the contract had been awarded and payment effected for no work done for some time before Imani exposed the rot," Zakaria said
Source - thenewshawks