News / National
Bulawayo says bye bye to Rtd Major General Bhebhe
19 Jun 2022 at 10:06hrs |
Views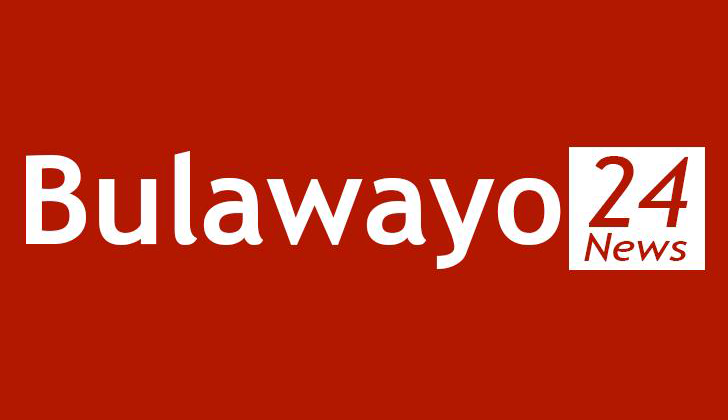 THE late Major-General (Rtd) Sydney "Yengani" Bhebhe was among a crop of visionary leaders whose credentials are not questionable, going down the annals of history as people who served the nation diligently.
Speaker after speaker described Maj-Gen (Rtd) Bhebhe during a funeral service at his Bellevue home in Bulawayo yesterday afternoon as an astute leader who served without a dent in his military career that dated back to when he joined the armed struggle in Zambia while he was still in school. Minister of Local Government and Public Works July Moyo described Maj-Gen (Rtd) Bhebhe as a person who came from a family that valued education.
"He grew up together with my brother's son in Masase, Mberengwa, I want people to also know that this is an illustrious family in terms of education. When Sydney came back from the war he did not only go to university to study, he studied Mathematics which is very difficult for many people. He comes from a family where education is prioritised. Even when the President visited Masase High School and gave them fencing, Sydney's cousin was the head of that high school," he said.
Moyo said President Mnangagwa spoke highly of Bhebhe when he visited the Bhebhe family last week on Wednesday, he conferred national hero status without any hesitation.
"The President declared that this type of war veteran and General who has been very straightforward with no blemish automatically becomes a National Hero and therefore he was declared in our presence. I want people to understand how it was done, under normal circumstances there would have been a meeting of the Politburo, or a round robin but this one because of his history and his rank, he was given automatic National Hero Status," said Moyo.
He said the late Major-General had a healthy relationship with the Church.
"They had been church people and after a very long time, maybe 40 years of being a teacher his father became a Reverend with the Lutheran Church and it's not surprising that Sydney, after all this illustrious work as a guerrilla and soldier, became an evangelist in the Church that he chose for himself," said Moyo.
Moyo who shared fond moments with the late National Hero's father, said he was keen to teach them history when they were young which also motivated him to join the liberation struggle.
"He was very keen to teach us history, and was very accurate in his relating the historical facts which included how this country was suppressed and how our people were forced to go and fight and because of that it was not surprising that Sydney and the rest of the family would go to war.
His uncle, the only remaining one was expelled from school together with the late Professor Phineas Makhurane but all others were readmitted to school. But his uncle who is here was banned from going to school in Southern Rhodesia. When you grow up with a person who has experienced this politically, you tend to follow in the footsteps of those," he said.
Zanu-PF Bulawayo provincial chairperson Jabulani Sibanda also told mourners of his liberation diaries with the late fighter.
"I shared barracks with him during the war in Angola, I was with him there and we were both platoon commanders. When six aero-planes attacked us, I was with him, his name is not Sidney Bhebhe to me, as you all call him, he is Yengani, that was his name during the war. Bhebhe fought for liberation and unity of the country just like others who have also gone before him. He fought a good fight and we all fought from Zambia and Mozambique for a common cause but you find people engaged in tribalism. We were in the camps as one, there was no tribalism there, we are black people and we must not divide ourselves according to tribes."
Sibanda said the country must respect the sacrifices of former liberation fighters. Minister of State for Bulawayo Provincial Affairs and Devolution Judith Ncube said the nation has lost a dedicated cadre who proved his mettle by being declared a national hero with no hurdles owing to his hard and unbroken work.
"We want to thank the Government and the President for recognising hard working people who struggled for their country during the liberation struggle. Mrs Bhebhe has lost a husband, friend, father of her children and a grandfather to her grandchildren. Her family has also lost a son-in-law. Let us, however, be proud that he did well and carried the national flag high.
"We are grateful for your support as behind a very successful man is a strong woman like you. You supported him and he soldiered on with his work and also that you supported him in his Christian life," said Ncube.
Maj-Gen (Rtd) Bhebhe died on Monday last week at the Avenues Clinic in Harare. His body was flown to Harare after the service and a church service will be held in Waterfalls today. He will be buried at the National Heroes Acre tomorrow.
Source - The Sunday News