News / National
Mnangagwa's ally, Zanu-PF implicated in gold leakages
12 Jul 2022 at 18:16hrs |
Views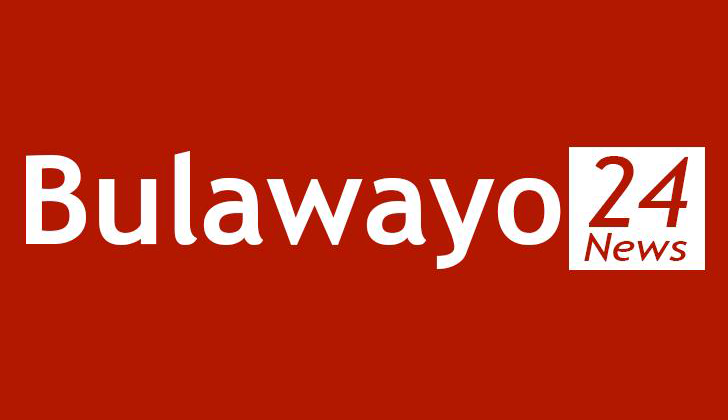 A FRESH report has put President Emmerson Mnangagwa's ally Pedzisayi "Scott" Sakupwanya at the centre of gold leakages and violence at Redwing Mine in Penhalonga and surrounding areas in Manicaland province, where more than 1 000 small-scale and artisanal miners are operating.
Sakupwanya runs the Betterbrands Gold Mining Company which has a tributary agreement to mine gold at Redwing Mine. The mine is managed by Prime Royal Mine, a company owned by Prime Royal Africa Investments.
Better Brands Jewellery Company, owned by Sakupwanya, is responsible for buying gold, while Prime Royal Investments Africa is involved in organising artisanal mining syndicates in Penhalonga. The report, compiled by the Centre for Natural Resources and Governance (CNRG), titled "Zimbabwe's Disappearing Gold: A Case of Mazowe and Penhalonga", reveals that Sakupwanya has been using a network of runners, bouncers, private security personnel and his proximity to power to maintain his grip on the goldfields.
Zanu-PF officials and law enforcement agents in the province have also cashed in on the mine, but Sakupwanya is named as the central figure in the illicit activities.
The report says: "His company is dominating most of the gold-mining operations despite protest from the Penhalonga community." ". . . Scott Sakupwanya, according to one of his several runners in Penhalonga, is receiving millions of dollars from rich people and the Reserve Bank of Zimbabwe to buy gold for them. He in turn gives the money to his army of runners throughout the country.
"Some of the artisanal miners were coming from as far as Chimanimani and Nyanga, though majority were operating from within the vicinities of Mutare. In the case of Penhalonga, accessibility to the pits has turned political as powerful Zanu-PF politicians in Mutasa and Mutare districts are now partly responsible for granting access. These include the party youth executives, chairpersons and losing councillors of the party who were reported to be writing letters to Redwing instructing them on who should get the mining pits."
The report says some officers at Penhalonga Police Station "either own or sponsor mining pits at Redwing Mine".
The report says leakages and illicit financial flows are occuring at various stages in and around Penhalonga, including at production level, where some miners contracted by PRM do not ferry all the ore to the company mill but divert some of the ore to unregistered mills.
There are more than 30 hammer mills in the Penhalonga-Tsvingwe Valley area, where miners often take the ore at night. Artisanal miners outside the Redwing Mine area and along Mutare River are not accountable to anyone and often sell to unregistered buyers. Sakupwanya, is however, the main buyer.
"It is reported that Scott buys gold at 'less 4 but he sells to FPR at less 1'. Less 4 refers to 4% less than the price offered at world markets. He also employs runners who buy the gold on his behalf. At each pit 50% of the gold automatically goes to Scott whilst the owner of the pit remains with 50%. Scott also buys the 50% that remains with the miner," the report reads.
"The rule of controlling the pits is that if any owner of the pit is caught trying to steal the ore to send to other millers, the pit will automatically be forfeited. Scott has therefore hired security personnel who are known as 'bouncers' in local street parlance," reads part of the report.
The report says Sakupwanya uses both coercion and fair pricing as tools of the trade and to ward off competition.
"Those permitted to mine at Redwing are forced to sell their gold to Scott. Attempts to smuggle the ore out of Redwing Mine to other millers are met with violence by Scott's security. Scott buys gold processed at his mill at US$33 per gramme. However, artisanal miners say if they take the ore to external mills, they sell their gold at US$36-US$40 per gramme.
"If the gold is concentrated, Scott buys at US$52/g, which is way above other average gold buyers who buy at US$42/g. On a good day he allegedly buys as much as 5kgs of gold. There are about 20 gold barons in Mutare, most of whom are employed by him."
The report says there is rising violence by Better Brands against artisanal miners.
"Several artisanal miners told CNRG that they are forced to surrender their ore to the Better Brands mill where they receive 50% of the value. However, they are not sure whether they actually receive 50% as everything is done in their absence. They also argue that 50% is too low considering the labour they put into the mining process," reads the report.
"They also bring their own tools from home – picks, shovels and the jack hammers (pam pam). Consequently, some of the artisanal miners now prefer to take their ore to external mills dotted around Penhalonga. If caught by the Better Brands security, they are subjected to severe beatings. In March 2022, a video emerged from Penhalonga where security guards in plain clothes were using rods to viciously attack an artisanal miner who was begging for his life. They were accusing him of illegally entering a pit to harvest their ore. Some informants have alleged the use of machetes in assaults.
"Violence is also being used to dispossess artisanal miners of their pits, especially if it's proven that the pits have significant gold deposits. CNRG interviewed a number of artisanal miners who confessed to have either been dispossessed of their pits or knew someone who was dispossessed. The security personnel sometimes wear Zanu-PF T-shirts which they use to intimidate artisanal miners."
The report also says some of the gold mined in Penhalonga and surrounding areas is being smuggled to Mozambique, by smugglers who pay security agents along the border to allow them to freely trade.
Source - NewZimbabwe