News / National
Massive civil service strike looms in Zimbabwe
25 Jul 2022 at 07:58hrs |
Views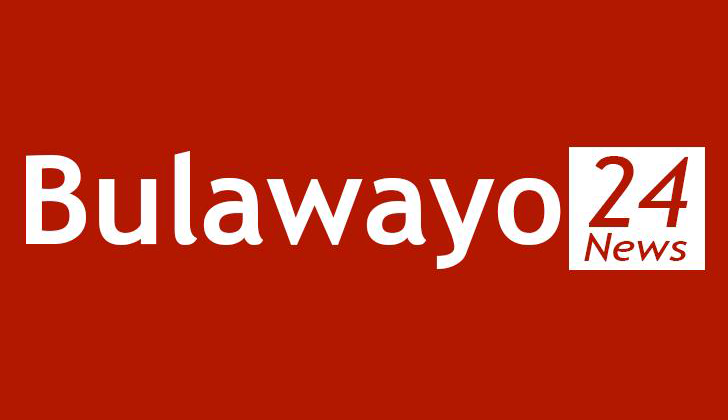 PRESIDENT Emmerson Mnangagwa's government is faced with a crippling job action from its restive civil servants, with public sector labour unions saying the authorities have ignored their pleas to effect foreign currency salaries and cushion them from chronic high inflation.
Last week, salary talks between the government and civil servants broke down after the authorities reportedly took too long to implement agreed conditions of service.
In a letter to Public Service minister Paul Mavima, the joint unions told the government that workers were withdrawing from the National Joint Negotiating Council (NJCNC) and the Health Service Bipartite Negotiating Forum.
"Following a series of meetings held between the government and workers for the past two years which saw a lot of disagreement being reaches and meetings ending inconclusively between government and the Apex Council and the Health Apex respectively, the civil servants made an analysis into the nature of this problem. The research proved that: The government did not take heed of the call by the workers to improve the US dollar (salary) component regardless of inflation skyrocketing," the letter addressed to Mavima reads.
Civil servants also accused the government of "making unilateral decisions during the negotiating process. This is informed by perpetual implementation of unnegotiated salaries and conditions of service, thereby diminishing the essence of the negotiating process".
Workers say a nationwide strike is imminent.
"The same labour force would also want to bring to your attention that all the labour unions under the auspices of their federations are in unison with the observations and standing position that they will abide by the 14th day nationwide industrial action submitted to your office on the 4th of July."
Unions representing civil servants have been on a collision course with the government as they renewed their demand for better salaries in the face of runaway inflation.
Year-on-year inflation more than doubled to 192% in June, putting pressure on the local currency which has lost considerable value during the first half of the year.
They say the government's announcement that civil servants would get a salary increment in local currency was unilaterally made and they do not "recognise" the move.Progressive Teachers' Union of Zimbabwe (PTUZ) secretary-general Raymond Majongwe said civil servants were subsidising the government as salaries had been eroded by soaring inflation.
Majongwe, a militant unionist, said salaries were below the poverty datum line and the monthly family basket, plunging civil servants into poverty.
"The salary increment is of no consequence because, as we speak, the so-called 100% (increment) has almost eaten into the salaries because basic commodities have gone up. Civil servants will not be able to afford, come month-end, because we know for a fact that the Poverty Datum Line has gone up. According to ZimStat, a family of six now needs not less than ZW$114 000. Why are we subsidising government? We are basically saying it is unfair and cruel for us to subsidise government," Majongwe said.
He added: "The government must mellow down to constructive discourse, let us go to the table and honestly discuss these things. Government cannot duck and dive, threatening people."
Under pressure from striking healthcare workers, Finance minister Mthuli Ncube announced a 100% salary hike, but this has done little to pacify a restive civil service.
While teachers are threatening to strike, health workers who adjourned their industrial action, pending talks say the government has not come back with an offer.
"The health workers adjourned the industrial action in good faith. Unfortunately, we have not yet received an offer from the government. There has not been any further communication. It is our hope that we will get an offer," Health Apex Council team leader Tapiwanashe Kusotera said.
Health workers had gone on strike over a fortnight ago after rejecting a government offer to double their local currency wages, saying the 100% hike would not even compensate for annual inflation whose official rate jumped to 131% in May.
"As has been previously stated, healthcare workers are likely to re-embark on industrial action. There are formal channels in which conditions of service are discussed. The minister's pronouncements have no bearing. It betrays government's desire to act unilaterally," he added.
Most of the country's nurses earn ZW$20 000 (US$53) a month, according to the Zimbabwe Nurses' Association.
They are demanding monthly pay of US$540, which is equivalent to what they received in 2018 before the local currency slumped.
Mnangagwa's regime is under pressure to pacify the restive civil servants as economic fortunes wane.
A strike would deal a blow to Mnangagwa's government which is also faced with critical food shortages following a poor agricultural season.
The Zimdollar has continued on a death spiral as inflation rises, causing the authorities sleepless nights.
This week, retailers courted the wrath of the authorities for displaying "US dollar only" price stickers. For civil servants who receive meagre salaries, this spells doom as poverty has taken root.
"In my opinion, the Zimdollar has already reached its dead end. Everywhere I went on my visit to Zimbabwe, people sought to conduct transactions in US dollar. There is no faith, as I found even in the high-density suburbs, in the Zimdollar. It is a currency without credibility. You can't stop people voting with their feet. But maintaining the Zimdollar will make people vote against the government in 2023," political commentator Stephen Chan said.
Source - thenewshawks