News / National
Jesse Halfway Hotel: The fall of a luxurious stopover
16 Aug 2022 at 06:37hrs |
Views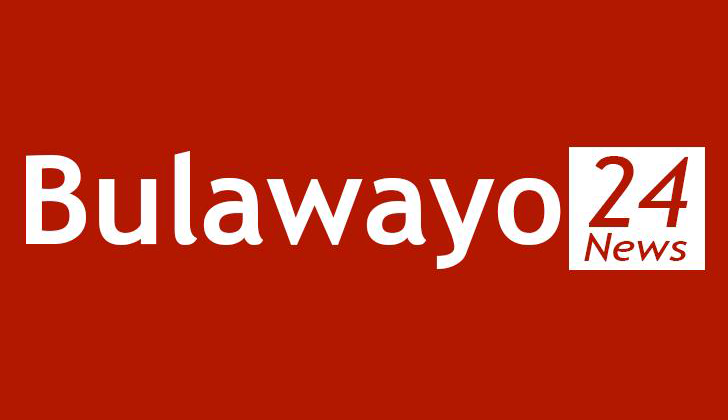 A pungent smell of urine engulfs the environs around Jesse Halfway Hotel, located right in the middle of Bulawayo and Beitbridge, in the West Nicholson area, at an equi-distance of 160 kilometres.
The smell doesn't pass as the wind blows; it goes straight to the back of the throat.
Litter is strewn all over the place with bits of sticks, bricks and ashes scattered in equal measure.
Soiled blankets are hung precariously to dry on the veranda edges of the hotel.
The paint is peeling off. The ceiling has caved in. The rooms are dark and not well ventilated.
The wooden skirting on the floors has since given in. When it rains, the roof lets in bucket loads of water.
Men are seen playing a game of snooker while women are engrossed in early morning chatter and children play and run around the hotel yard.
Jesse Halfway Hotel, the once popular luxurious stop-over among travellers has since turned into a den of thieves, a playing ground for otsheketsha (illegal gold miners) and a brothel for those looking to buy and sell sex.
The stop-over used to provide accommodation for travellers while luxury coaches plying the Bulawayo-Beitbridge route made use of the hotel's amenities for the convenience of their high end clients.
Located near the hotel was a filling station, bar and a kiosk but that has also run down.
There is no electricity or running water and the toilets no longer work.
All that is left is a shell and desperate families who say it is the only available accommodation for them.
"We walk about four kilometres every day to fetch water at a nearby borehole because there's no water here.
We don't have toilets so we rely on the bush to relieve ourselves.
Those who can afford it make use of solar batteries to power their cellphones or whatever they may need that requires electricity," said one of the women who lives at the hotel only identified as MaMthombeni.
She said her dire situation pushed her to settle at the hotel but was not comfortable stating her job.
"There's a lot of gold mining around this area and this is the only accommodation I could find so that I could work for my children.
If I don't work, my children will have nothing to eat nor will there be money for them to go to school," said MaMthombeni.
For R250 for a room per month, MaMthombeni can secure a roof over her head at the hotel.
"A lot of people who live here are not formally employed. Many of them go digging for gold while others do sex work.
This year has been tough because the gold has been difficult to find. This means less money circulating and a difficult life for some of us," said MaMthombeni.
She said her children live in Bulawayo but visit during the holidays.
" Those who have children that live here go to Jesse Primary School just a few kilometres away. There are a lot of health risks here and it's not a safe place but we've nowhere else to go," she added.
Another woman who has made Jesse Halfway Hotel home, Ms Nokulunga Moyo, said the living conditions were unfriendly but she was homeless and was forced to settle at the hotel.
"My daughter was the breadwinner and died a few years ago. I was left to take care of her three children. One of them was five months old when she died.
I had nowhere else to go and couldn't afford rentals so I decided to come and live here so I can fend for my grandchildren," said Ms Moyo.
One could cut through the tension that had built up at the hotel while on the other hand, growing fear and mistrust continued to escalate during the interviews.
"The problem with people here is that they're not united. The roof leaks when it's raining and there are many other problems with this place but people fear that if they talk, they'll be chased away from here," said another woman who could only be identified as Mai Tari.
The hotel is owned by the Rodgers brothers who had various business interests and farms in the West Nicholson area in Gwanda District.
Among their entities is a double storey supermarket and they are famed for constructing a bridge to protect their business interests.
Mr Nkosiphile Sibanda, who lived around the West Nicholson area during the hotel's hey days said Jessie Halfway Hotel used to be the main halfway stop-over for all luxury coaches.
"Lots of motorists spending the nights while enjoying free game viewing, which used to be plenty since the site was in the middle of private cattle farms, used to stop over at the hotel.
Up to the mid-80s, this hotel was well advertised at the Beitbridge Border Post just to inform foreign travellers about it. Locally, it was patronised mainly by the surrounding rich farmers and gold miners.
During the annual hunting season this place was always fully booked by overseas animal trophy hunters, hence the filling station for the off-road fuel guzzlers," said Mr Sibanda.
He said the hotel is currently a big waste waiting for some cash injection to revive it and attract motorists to stop over.
"It's being rented out to some sex workers and gold panners. To revive the place, one would need to invest a lot on security and maybe divide it into two classes to cater for the otsheketsha on one side and the upmarket group on the other end," said Mr Sibanda.
A well-placed source said there were plans to renovate the hotel and return it to its former glory.
"An eviction notice was issued for the people living at the hotel to vacate the building but they refuse to comply. Police were once called in to evict them but the people were back there within a few days. The crime rate is just too high and in West Nicholson, people are always killing each other even in broad daylight. Girls as young as 14 are also getting into prostitution to help support their families. Some of them end up getting pregnant within a few months of starting the sex work," said the source.
Source - The Chronicle