News / National
Controversy around reinstatement of acquitted army captain
08 Sep 2022 at 11:33hrs |
Views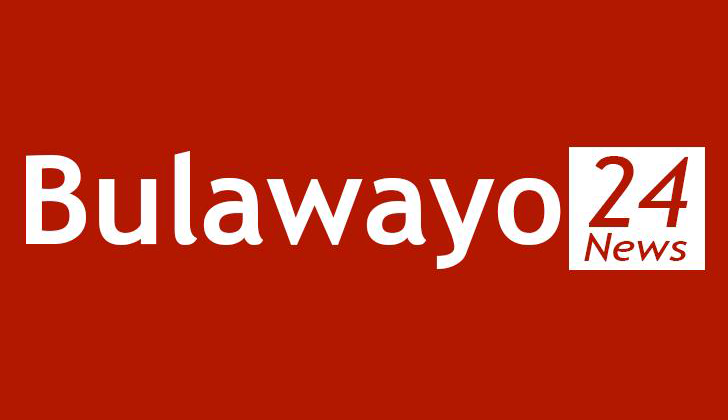 ...he feels he is unfair treated
THERE is controversy around the reinstatement of a former Zimbabwe National Army (ZNA) Captain Solomon Ndlovu who had been jailed six years for theft of vehicle but was later found not guilty and acquitted following his appeal after having served one year and eight months at Khami Maximum Security Prison on the outskirts of Bulawayo.
Ndlovu was reinstated into the army in June 2021 after he had approached the High Court seeking to be reinstated after his acquittal.
Ndlovu had been given six-year jail term for theft of a motor vehicle and he appealed against both sentence and conviction at the High Court in September 2019.
He was a chaplain at Mbalabala Barracks in Matabeleland South province, was in January 2018 convicted and sentenced to six years in jail for theft of a motor vehicle by a Beitbridge regional magistrate Mark Dzira.
Two months of the sentence were suspended for five years on condition of good behaviour and five months were set aside on condition he paid US$2 500 restitution to businessman Osfael Mazibuko.
Through his lawyer Abel Ndlovu of Dube and Associates, Ndlovu had filed an appeal at the Bulawayo High Court citing the State as respondent.
Ndlovu argued that the regional magistrate erred and misdirected himself by attaching a criminal liability on him for violating terms of an agreement that allowed him to take lawful possession of the vehicle.
He said the agreement he had with Mazibuko was purely a civil matter.
The State did not oppose the application, saying both the conviction and sentence were improper.
As a result, two High Court judges, Justices Maxwell Takuva and Thompson Mabhikwa, on September 16 2019, set aside both conviction and sentence, and acquitted him.
He had, however, already served one year and eight months at Khami Maximum Security Prison on the outskirts of Bulawayo.
Following his acquittal, Ndlovu had hoped to be reinstated, but a letter signed by a lieutenant T Sibanda for director legal advisory services and litigation in the ZNA, stated that the ex-chaplain had been discharged, a position which he is disputing.
"We acknowledge receipt of Ref 'A' in which you requested that your client be reinstated into the organisation. We regret to inform you that the command element abides by the commander's decision to discharge your client from the ZNA and it is, therefore, unable to restore his commission," the letter read.
"On a more positive note, the ex-officer will instead be considered to receive a pension cognisant of his service and age. Against this background, you are requested to convey the message to the ex-captain before we initiate the processing of his pension benefit."
Ndlovu, who had served the army for more than 37 years has expressed concerns that his said reinstatement which the army had promised to comply with the proper procedures has become so controversial such that he view it as a mere house arrest in which he was told to work from home and later his salary was ceased without notice.
"This issues is troubling me. When I come out of jail after having been proved not guilty. The army took so long to reinstate me into the system. Whet I took them to high court, when they were supposed to go to court, they quickly reinstated me in June last year and told me that I will work from home I will work while at my home," Ndlovu said.
"I stayed at home and they told me that when there is a problem they would always advise me. For sure they paid me all my money from 2018, but I am at home there is no communication, they do not tell me what to do they just say stay at home and is as if I am in house arrest."
Ndlovu said from June 2022 they ceased his salary and he called Harare office and they told him that he did not fill the forms to renew his contract so that is why his salary was ceased.
"I went to Harare and they told me to fill forms to renew the contract and charged me and took my 15 days money and said that was their process. When I came back home, they told me to fill the papers for retirement and I went to Harare," he said.
"Some one told me that they were playing around me and showed me that the papers which I had filled before for reinstatement, it states that I am not supposed to renew contract and it will appear like I had delayed."
He said one careers boss told him that even if they process his papers the President Emmerson Mnangagwa would not sign them.
He said the boss told him that the papers were supposed to be submitted 15 months in advance and he was supposed to submit in 2020 and now he was back and was reinstated in 2021.
"So after being reinstated in 2021, meaning to say from June to June its one year and they did not tell him about the developments as the system was changed when he was in jail. Now they are telling me 15 months when I was in Jail and now I am back there was supposed to be a waiver on the papers. From June last year to this year its not yet 15 months and I have filed the papers and they are saying I should not because President would not sign them," he said.
"I am not thinking that in the case in which I was jailed for, my accused always claimed to be related to the president and now the army ropes in president's name. President's name is just being used and I do not understand where his name comes in."
He said he now remembers the past where he was arrested in 1983 where he was arrested being accused of planning to be dissidents and were kept for 13 months being tortured and poured water on before they were released without charge.
He said in Democratic Republic of Congo he was captured by the enemy and kept at Ikela for 11 months and the government promised a lot of things but nothing was done.
"Now I was arrested and the magistrate jailed me without proof of my offence and I do not understand what crimes have I committed to face these challenges," he said.
The principles and guidelines on the right to a fair trial and legal assistance in Africa, endorsed by the African Commission on Human and People's Rights, require that victims of wrongful convictions be compensated.
A 2013 report titled: "Study of Victim Experiences of Wrongful Conviction", noted that when wrongfully convicted cases are exonerated, sometimes decades after the crime has occurred, it could completely disrupt the lives of the victims, disrupt the healing process, and result in re-victimisation.
Ndlovu said he has exhausted all the legal processes which seem to be ignored by the authorities and fails the justice system hence he resort to the press.
He said by now he is supposed to be turning 42 years in the army service but all has been rendered useless by the victimization he gets from the military.
Source - Byo24News