News / National
My accuser begged to join our farming project before cheating us: former ZNA captain
14 Sep 2022 at 14:52hrs |
Views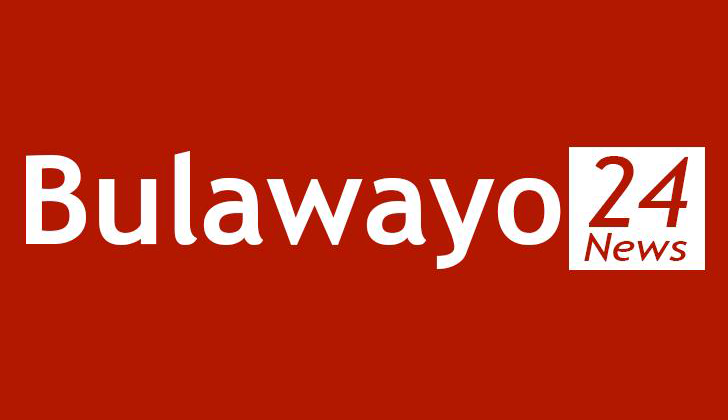 The former Zimbabwe National Army (ZNA) Captain Solomon Ndlovu who had been jailed six years for theft of vehicle belonging to a businessman Osfael Mazibuko has said his accuser had begged to join them in their farming project at Mjingwe Conservancy in Masvingo before clandestinely changing ownership of the farm without their consent.
He said the false allegations he laid against him was because he (Ndlovu ) had confronted him on several occasions over why he changed the ownership of their farm.
"On 20 April 2016, we spoke to Mazibuko after we had registered our company and we were looking for an investor and he asked that if we want to work with him we must put jhim in our CR14 of our list of board of directors and we added him on 20 April 2016," Ndlovu said.
"After adding him he had promised to come as an investor and install a double line of fence in the farm and put up roads and we took him around the farm and he was happy with it because there are a lot of wild animals. In two weeks time he realised that we had no money, so he went to look for the parks director who was there at that time and they were to change papers without us knowing. We later heard his manager telling us that he was planning to take our farm. Later on we realised that what he had promised he was no longer fulfilling."
Ndlovu said Mazibuko started firing their workers and at the time he (Ndlovu) had bought from him a non runner car which had spent a long time without paying for licence. He said the car had no tyres it was only a body with an engine.
"We went to pay for its licence and we discovered that the chase was faulty. What we discovered was that this person was not fighting with me over the car but he was fighting over the farm. The person changed the papers and started to be hostile and when I went to Mwenezi council I discovered that the farm was already in his name," Ndlovu said.
He said when he told his partners they accused him that he and Mazibuko were trying to cheat them and he (Ndlovu ) must remove him.
Ndlovu said when he started confronting him, Mazibuko opened several cases against him which fell off along the way and remained with the car theft only.
He said when the matter initially went to the courts a prosecutor had refused to prosecute the case but later on he was called for the case.
Ndlovu said there is a lot of conflict in farms. He said when he came back from jail, he investigated and discovered that h (mazibuko was appearing in the courts in South Africa on fraudulent cases and he discovered that he has more than one identity card.
South African media on November 25, 2020 reported that Mazibuko had appeared in court for fraud where he was granted R50 000 bail.
The media reported that Mazibuko had been arrested on November 18 2020 on a warrant of arrest for the Sunnyside Fraud case by a member of the Hawks serious commercial crime investigation in Pretoria.
Hawks Spokesperson Captain Dineo Sekgotodi told media that in March 2017 Mazibuko fraudulently submitted false tax clearance certificate as well as false documents to Construction Development Industrial Board to upgrade his company grading.
Ndlovu said Mazibuko was seeking to fix him for challenging his clandestine take over of their farm adding that in most cases he would claim to be close to President Emmerson Mnangagwa so as to instill fear in them.
Ndlovu was found not guilty and acquitted following his appeal after having served one year and eight months at Khami Maximum Security Prison on the outskirts of Bulawayo.
Ndlovu was a chaplain at Mbalabala Barracks in Matabeleland South province, was in January 2018 convicted and sentenced to six years in jail for theft of a motor vehicle by a Beitbridge regional magistrate Mark Dzira.
Two months of the sentence were suspended for five years on condition of good behaviour and five months were set aside on condition he paid US$2 500 restitution to businessman Osfael Mazibuko.
Through his lawyer Abel Ndlovu of Dube and Associates, Ndlovu had filed an appeal at the Bulawayo High Court citing the State as respondent.
Ndlovu argued that the regional magistrate erred and misdirected himself by attaching a criminal liability on him for violating terms of an agreement that allowed him to take lawful possession of the vehicle.
He said the agreement he had with Mazibuko was purely a civil matter.
The State did not oppose the application, saying both the conviction and sentence were improper.
As a result, two High Court judges, Justices Maxwell Takuva and Thompson Mabhikwa, on September 16 2019, set aside both conviction and sentence, and acquitted him.
He had, however, already served one year and eight months at Khami Maximum Security Prison on the outskirts of Bulawayo.
In July last year Ndloovu sued Mazibuko and his manager Dennis Ndlovu claiming US$204 800 damages suffered as a result of the malicious incarceration.
Ndlovu said they are now waiting for a pre-trial conference.
He is claiming payment of the suy of US$102 800 valued as at the date of payment for the loss of his houses, 78 head of cattle and tractors.
"The plaintiff also claims is for payment of damages for wrongful malicious prosecution and imprisonment in the sum of the equivalent US$52 000, contumelia and loss of his family and wife, job and income pension benefits amounting to the equivalent of US$50 000, the claim being made jointly and severally against the defendants the one paying the other to be absolved and cost of suit," reads the summons.
In his plaintiff declaration, Ndlovu said in May 2016, he entered into a sale agreement of a Toyota Hilux body on wheels (registration number ADG9909).
He said payment of the money was to be effected through Dennis Ndlovu.
"Around April 2017, the first defendant (Mazibuko) lodged a report to members of the Central Intelligence Organisation alleging that I stole his car, a Toyota Hilux truck. Using the influence of CIO operatives, the first defendant went to Makhado Police Station in Beitbridge and made a false criminal report," said Ndlovu.
The plaintiff said as a result of the false report, he was arrested, charged, convicted and sentenced to a term of imprisonment.
"It was malicious for the first defendant to lay a report of theft of a motor vehicle as he had signed an agreement of sale. During trial, despite producing an agreement of sale, the first defendant insisted that I had stolen his car," said Ndlovu.
He said Dennis, who had received payment for the car body, denied that he got the money during his testimony in court.
"The two defendants acted with malice when they testified against me. The reason being that they wanted to elbow me out as director of operations at Haigwari Safaris," said Ndlovu.
He said while serving in prison, the two defendants took over the safari company and changed its name to Mjingwe Conservancy.
The respondents are yet to file a response to the matter.
Ends
Source - Byo24News