News / National
King Lobengula's most trusted chieftaincy seeks reinstatement
19 Sep 2022 at 06:00hrs |
Views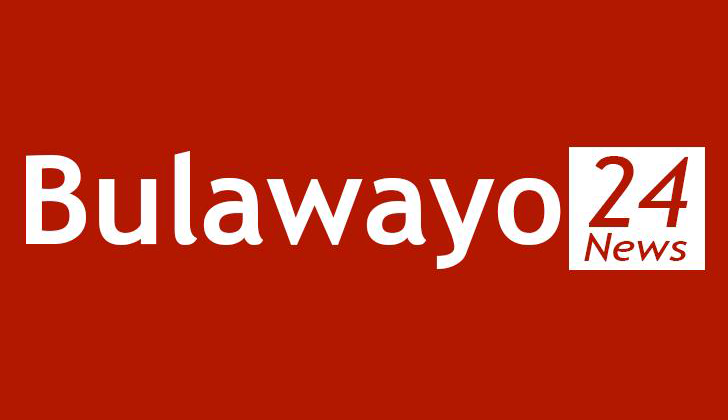 EARLY on Sunday morning last week, Mr Minus Mabhena made his way to the back of the Maphungo homestead in Nkayi's Sikopo area, in Matabeleland North province and stood on what looked like an anthill.
Clad in white overalls, with a wooden stick in hand and on his head a cowhide headdress, he started reciting his clan names.
This place is where he believes his ancestor, Mr Maphungo Mabhena, was buried when he breathed his last at the hands of the white men in 1893.
The Mabhena clan gathered at this area last week as they have been doing for the past years.
It is not a homestead, it is not fenced, and if there was no traditional ceremony or people gathered there, one would have passed the area on a journey towards Nkayi which is some 70 kilometres away.
The Mabhenas were interceding, informing their ancestors of plans to reinstate the chieftaincy that was decimated by the colonial regime.
The heir apparent, Mr Prince Mabhena (59), lives in Lupane's Gomoza area. He is married to Doris and the couple has five children.
Mr Mabhena said the family believes that Maphungo was buried where he stood with all his weapons and personal belongings.
"We are afraid as a people to be at this place because we don't know the rituals that were put in place when they buried him over 100 years ago," said Mr Mabhena.
"This is because he was a chief and a soldier in King Lobengula's army. He was one of the soldiers who escaped from the Pupu-Shangani battle, where many people died in the battle with the whites. We are waiting for our surviving fathers who can do the rituals to see what is contained in this grave with their knowledge."
One of the last remaining uncles, Mr Charlie Mntakababa Mabhena, who is in his late 90s, said their ancestor was one of the revered chiefs.
"Maphungo was King Lobengula's chief in charge of all his assets and Dakamela was not a chief, he was an inyanga, who would strengthen the King's household through traditional rituals. Even Sikhobokhobo was not a chief, he was a messenger that was sent by chiefs to go to the King's kraal to look for Umthontiswa. The milk that was turned into oil that was used by the King was Sikhobokhobo's job," said Mr Charlie Mabhena.
He said they believe the King's cattle, which were many, were taken by the whites and transported to Cape Town in South Africa.
Renowned historian Mr Pathisa Nyathi unpacked how the Maphungo chieftaincy came to be more than a century ago.
"The Mabhenas also known as Amanala, are a Nguni people who inhabited the east coast of South Africa. They however left their Nguni relatives, crossed the Drakensberg Mountains and settled in the central plateau at a place called Tubatse (Endubazi) on the Steelpoort River," said Mr Nyathi.
The Mabhena clan was moderately 'Sotho-rised' after settling at Tubatse and joined the Ndebele kingdom during their migration between 1837 and 1838.
"It is from Tubatse that they were assimilated into the migrant kingdom of King Mzilikazi. Once assimilated they assumed Ndebele culture, including the rules of chiefly succession.
The migrant kingdom settled in southwestern Zimbabwe. Mfundani Mabhena was among the Mabhenas that now constituted the Ndebele State," said Mr Nyathi. He said Mfundani was the first man to become chief during the reign of King Lobengula.
"He was chief of the village/ regiment known as Umnquma located in present-day Hope Fountain on the outskirts of Bulawayo. It constituted what is known as Isiphika, a circle of villages that provided security to the royal town and its inhabitants," said Mr Nyathi. The royal town was initially known as Gibixhegu and later koBulawayo following the outbreak of a civil war in 1872.
In 1881, the city relocated to its present-day state and Mfundani was the first chief of Umnquma.
"His eldest son Maphungo, who based on Nguni succession rules, became chief of Umnquma village. His senior wife was MaNyathi and their heir was Madansu, whose wife Mamloyi begot the next heir of a defunct chieftainship," said Mr Nyathi.
"That eldest son, Ligi Ben, Prince's father, was the successor to Madansu. Prince was born to Ligi Ben and maDube. Based on birth, Prince is the eligible son where the law of Primogeniture applies, that is vertical succession where the son succeeds his father."
Mr Nyathi said Maphungo was the most trusted chief as he kept King Lobengula's cattle which were used in traditional ceremonies.
"In 1893, the Ndebele State collapsed. Umnquma was one of those chieftainships that ended tragically. Maphungo was both chief of Umnquma and keeper of a herd of cattle amongst which were cows that provided ritual milk for use during Umthontiso, a dress rehearsal for Inxwala," said Mr Nyathi.
He said following the demise of the Ndebele State, Maphungo refused to surrender the herd of cattle that he kept and fled north until he reached Nkayi.
"There he hid the cattle, but was sold out by the agents of the colonialists. The native commissioner at Inyathi one Graham, who the Ndebele referred to as uMehlwenduku, led a party that pursued Maphungo to Nkayi. They got him tied by rope and attached the rope to a horse which started galloping. The distraught chief bled and his brains spilt out. He suffered a painful death, both for himself and of his chieftainship," said Mr Nyathi.
Source - The Chronicle