News / National
Zimdollar to further strengthen?
20 Sep 2022 at 06:02hrs |
Views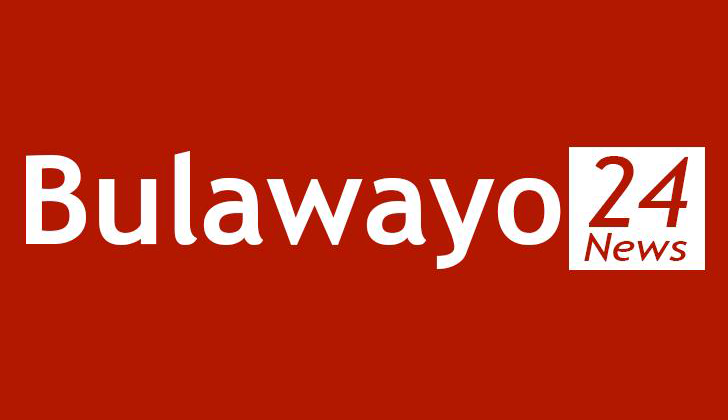 The Zimbabwe dollar is likely to strengthen as extra strands in the policies to decrease the amount of local currency in bank accounts, while increasing the amount of foreign currency in official markets comes with the decision by Government that all corporates must pay their quarterly company tax in local currency, regardless of the source of their revenue streams.
VAT, which is a percentage of the selling price of each item, is still paid in the currency it is collected in, with collectors having to split their financial accounts, but company tax has now returned to a pure local currency payment.
This will absorb more local currency out of corporate bank accounts and, since borrowing local currency at 200 percent interest is now a financial disaster, those companies with high levels of business in foreign currency will have to sell off US dollars to raise their taxes.
Since those dollars are in foreign currency bank accounts, or in nostro bank accounts, that in turn means these sales will be in the official markets, rather than the black market.
The net result should see even less local currency available for use in the black market and even more foreign currency available for sale within the official markets.
That in turn should see continued strengthening of the Zimbabwe dollar in both the interbank and the black markets, as demand for foreign currency decreases and supply of local currency falls,
Already the black market has been hit by the liquidity crunch as borrowing of local currency, and the resulting creation of local currency stockpiles in the private sector, for speculation was stopped by the 200 percent interest rate.
Excess liquidity from bank loans taken for speculative activities in the market, including purchase of shares on the Zimbabwe Stock Exchange and currency market contributed to exchange rate volatility of the Zimbabwe dollar.
At the same time another $10 billion was pulled out with the gold coins offering a better deal than speculating in the black market to preserve value.
A third strand was to force those who supply Government to calculate their prices properly and covert at the interbank rate if they wanted to be paid.
While 70 percent of suppliers were found to be on the up and up, the other 30 percent are having to redo all calculations, and it was these who were adding to the pool of local currency. Before the Second Republic the Government was the main source of extra local currency liquidity; for four years now the private sector has been the source.
Now the tax collectors are going to be adding their own pressures to the other three pressures of interest rates, gold and enforcement of proper procurement.
The Ministry of Finance and Economic Development has said it is demanding corporates pay their quarterly tax obligations exclusively in the domestic currency as part of wider measures to promote use and desirability of the now largely stable Zimbabwe dollar for all transactions.
Until recently, inflation and exchange rate volatility were taking a huge toll on the economy and the Government has rolled out and continues to extend a coterie of measures to stabilise the economy by anchoring exchange rate, since its volatility had been driving inflation.
Addressing a journalists in at his offices in Harare yesterday on value for money exercise and payments for ongoing Government contracts, Finance and Economic Development Minister Professor Mthuli Ncube said: "The Government remains committed to maintaining macro-economic stability and the elimination of harmful and destabilising arbitrage condition that have pervaded the economy at the expense of the general citizens.
"The suspension of all payments on contracts that are clearly based on speculative forward exchange rates has seen a rapid correction in the market with the official exchange rates on the auction and the willing buyer-willing seller windows coming down.
"We now see rates of $605 to the US$1 from $660 to the US dollar.
"And also we have seen a correction even in the parallel market, the unofficial exchange rate coming down to levels below $700 per US$1. So, what we are really getting is convergence in those two windows and that is welcome, that will close the arbitrage gap."
Prof Ncube said while Government supply contracts have been undergoing a revalidation exercise, the fiscal authorities had continued to pay up on contract invoices that met the value for money criteria.
In the last six weeks, the government has paid a total of $184 billion.
"As we move forward to implement the value for money process, we are committed to honouring all our obligations provided that are priced correctly in the public interest and such payments will not adversely impact the exchange rate and cause runaway inflation.
"Government is committed to the restoration of price and macro stability and the elimination of forward speculative pricing is a necessary step in making sure that we deal with these adverse inflation expectations, which are leading to lack of confidence," he said.
Following the implementation of the value for money process, the Government expects that all pricing in the market to be based on economic fundamentals.
Speculative behaviour will no longer be tolerated.
"We therefore encourage all stakeholders in the economy to benchmark prices fairly for all consumers as this bolsters confidence in our lovely economy. The full ambit of Government policy tools is being used to restore macro-stability," he said, adding that this was necessary if the objectives of the Vision 2030 are to be achieved," said Prof Ncube.
Also responding to questions during the same occasion, Secretary for Finance and Economic Development Mr George Guvamatanga said overpricing was happening in the market but became more rampant from June this year.
He, however, said the Government was working on a number of interventions to further strengthen the stability of the domestic currency, with some corporates already asking to be allowed to meet their quarterly tax obligations in US dollars amid the tighter Zimbabwe dollar liquidity.
"I think the premiums that we started seeing from June were rather highly inflated, so it's a fact we are not trying to run away from the fact that overpricing was always there. Coming to those who have already been paid, there are some who are much smarter and proactive who have actually realised that what they were doing was not very good and have been proactive in offering credit notes," he said.
For instance, Mr Guvamatanga said there were some travel agencies that have reduced tickets originally priced at $699 000 to around $400 000 and issued credit notes.
"Those suppliers and contractors (that have come forward) will always be looked at differently once the audit exercise is concluded because they have voluntarily come forward. But for those that are actually going to be discovered through the audit process, we will seek legal advice to see whether we can recover if they have not volunteered to offer us some credit notes . . . we will simply put in place the necessary instruments to recover public funds," he said.
Some of the suppliers have been blacklisted by the Government over the extortionist pricing conduct.
On Government contracts requiring revalidation, Mr Guvamatanga said Treasury has turned down a request by some companies seeking to pay their quarterly taxes in US dollars because they do not have local currency.
Amid the now prevailing US dollar scarcity, asking to pay for some of those taxes in US dollars to say we don't have the Zim dollars, can we pay your corporate tax for the QPD in US dollars? These would be under 30 percent of the Treasury's normal payments.
"In a week's time, the Minister (Prof Ncube) will be demanding his taxes for QPD (Quarterly Payments Date) and we have been approached and I have told them that I do not want their US dollars. I have redirected them to the Governor (Dr John Mangudya), I think there are three that I said go and talk to the Governor, the Governor can take your forex and he will give you Zim dollars.
"We are actually refusing to take taxes in US dollars from certain players in the market," he said.
Mr Guvamatanga said punitive measures would be taken against all the Government officials found to be complicit to overpricing and procurement malpractices while suppliers will be blacklisted and excluded from future supply contracts.
He said the Treasury has noted with concern that substantial differences in pricing were obtained in the market for goods and services supplied to the Government as compared to other customers.
In this context, Prof Ncube said systems worked on to prevent overpricing of goods and services supplied to Government ministries, departments and agencies.
Furthermore, it has also been noted that Government departments, ministries and agencies through the various procurement management units, have not been exercising due diligence, especially regarding the value for money in terms of pricing.
"Tenders have been awarded without due regard to price checks on the basis that prices have passed a competitive bidding process.
"Some examples are a tender for laptops, which purportedly cost close to US$10 000 each, which is way above general market prices for high specification laptops, whilst in other spheres a 2kg pack of chicken was claimed to be worth US$30 when market prices are a maximum US$6 for the same," he said.
He added: "We have seen a bag of cement being priced at an equivalent of US$18 per bag on some construction projects. Such is the extent of overpricing which is rendering the Government budget inadequate and our position as government is that this is not acceptable."
The combined effect of the above behaviours has resulted in the rapid erosion of budgeted resources and hence the need for the Government to come up with a raft of measures to deal with the menace.
Prof Ncube said all existing contracts were now being subject to a value for money audit before payments are made and there will be stiff penalties.
"Certainly, as Treasury we will not be paying on any of these contracts that we believe are based on inflated pricing. For those that have already been paid what will happen to those contracts, we are still having a look at how best to deal with that. But we are trying as much as possible to face forward and say going forward these are the new rules now," he said while responding to questions from the floor.
Source - The Herald