News / National
Zimbabwe army, political elites negotiate shady, corrupt mining deals
28 Sep 2022 at 20:27hrs |
Views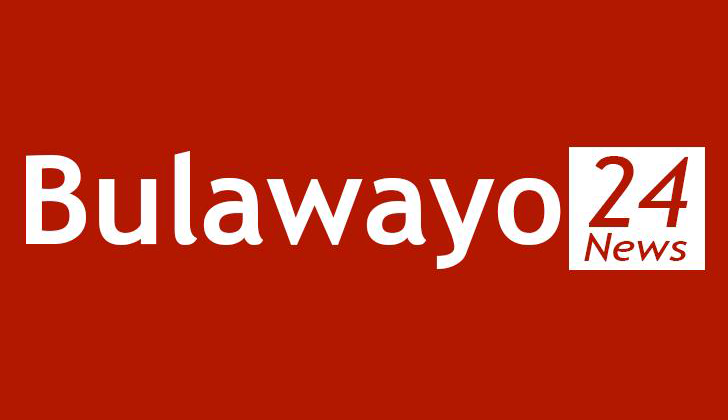 COMMUNITIES across the country are being neglected in negotiating mining contracts with foreigners as the military and political elites take centre-stage for personal gain, an expert has said.
Centre for Natural Resource Governance (CNRG) executive director Farai Maguwu said the elites were abusing authority by inviting foreign syndicates and negotiating deals which do not to benefit communities but plunder resources.
He was speaking at the Online Public Dialogue Forum and book launch on Investigating Foreign Investments in Zimbabwe organised by the Information for Development Trust (IDT) in partnership with SAPES Trust on Thursday.
"In Africa, abundance of natural resources can lead to a poor economy, strife and even migration because of power and sometimes use of guns by the powerful," Maguwu, a human rights defender working mainly with vulnerable communities, said.
"This happened in 2006 when we had diamonds in Chiadzwa, what did we do with them? The country's political, security and military leadership invited foreign syndicates, most of them organised criminal cartels, to register companies and there was looting," he added.
The then president Robert Mugabe in 2013 said over US$15 billion could have been looted by diamond cartels involving high-profile politicians and the military.
Several companies, some owned by foreign nationals working with the military, were involved in mining in the diamond-rich Chiadzwa area in Marange, Manicaland province.
"First problem with foreign investments is how contracts are negotiated and agreed. You find that a lot of agreements in other countries are negotiated on behalf of the country by competent professionals, but in our situation in Zimbabwe, the people who negotiate such huge contracts do it for personal gain," Maguwu said.
"Deals in Zimbabwe are negotiated in a political and militarised space, which gives no room for professional interventions. We only hear announcements on state media of billion-dollar investments."
Maguwu said even Parliament in several cases was unaware of the billion-dollar deals.
"No one knows how those deals were negotiated, even Parliament doesn't know. Most of the deals are hot air, they do not bring anything to the economy."
"Such investments are harvests of thorns and we make opaque deals not benefitting the country."
Maguwu said foreign investments in Zimbabwe are not beneficial to communities and destroy the environment.
He said the laws were not in favour of communities as security agents were alert to block any attempt to gather views from locals.
The deputy economic chief at the United States embassy in Zimbabwe, Aja C. Stefanon, said part of the embassy's priority was to improve engagement between the US private sector and Zimbabwean entrepreneurs to encourage more trade and investment between the two countries.
The US embassy's public diplomacy section supported the programme that saw over 16 news stories being written on foreign investments in the country and the region.
"We welcome the government of Zimbabwe's positive steps to encourage foreign investment, like the formation of the Zimbabwe Investment Development Agency to improve the ease of doing business and promote domestic and foreign investment and the removal of indigenisation requirements. So, that begs the question: why isn't there more investment?" Stefanon said.
"Many of the elements that create an attractive investment climate for companies — US companies specifically — remain a challenge for the Zimbabwean government to put in place or enforce. For example, endemic corruption presents a serious challenge to businesses operating in Zimbabwe."
"Zimbabwe's scores on governance, transparency, and corruption perception indices are well below the regional average. US firms have identified corruption as an obstacle to FDI [foreign direct investment], with many corruption allegations stemming from opaque procurement processes."
Commenting on the Zimbabwean government's tendency to blame its economic woes on Western sanctions, Stefanon said: "I want to take a moment here to mention sanctions because the government of Zimbabwe blames sanctions for all the country's economic woes. Let me be clear on this point: the US targeted financial sanctions programme is not a trade embargo and does not impede investment in Zimbabwe."
"The US sanctions programme targets 73 individuals and 37 entities. In other words, we have sanctions on 73 people out of a population of almost 16 million and 37 entities (business, farms, corporations) out of a plethora of institutions. It's not sanctions that have depressed Zimbabwe's economy and it's not sanctions that led to a downward trend in FDI," she said.
She said the US government was eager to partner with the Zimbabwean people to help create an environment conducive to responsible investments that support the country's sustainable development.
"There are currently 13 US companies based in Zimbabwe and another 20 companies have a US affiliation or relationship. We need more US investment in Zimbabwe and, luckily, I am not the only person who thinks this way. There is currently an effort underway to launch an American Chamber of Commerce in Zimbabwe which aims to grow and further solidify linkages between the US private sector and Zimbabwe."
Information for Development Trust (IDT) national coordinator Tawanda Majoni said the media will continue to play a critical role in investigating and monitoring investments in Zimbabwe. He urged the authorities to take necessary interventions in areas exposed by the media.
"The issues raised revealed by the investigations need urgent, systematic and sincere interventions," Majoni said.
"As IDT, we hope to continue playing our part from our modest corner by capacitating the media to investigate foreign investments, without fear or favour."
Source - thenewshawks