News / National
Chariots of death' on Zimbabwe's roads
05 Dec 2022 at 05:08hrs |
Views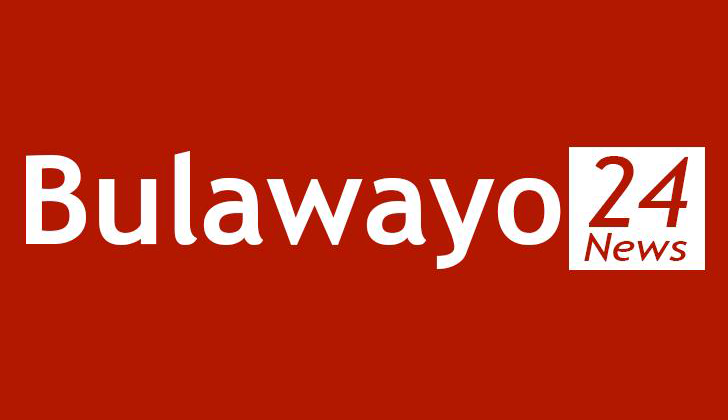 WHILE speaking at the World Day of Remembrance for Road Traffic Victims (WDR) in Bulawayo recently, Transport and Infrastructural Development Minister Felix Mhona revealed that 1 559 people were killed in Zimbabwe from January to September this year while 7 851 were injured in road related accidents during the same period.
Minister Mhona said accidents normally occur during festive seasons and Friday nights.
WDR is commemorated on the third Sunday of November every year.
From this latest statistic, it is clear that the situation is dire and fatal traffic accidents have become the norm on our roads.
What is more worrying is that public transport accounts for almost 50 percent of the road accidents.
In April this year, 39 people were killed near Jopa Market in Chipinge when a Roman Catholic-owned bus carrying members of the Zion Christian Church (ZCC) to their annual Easter pilgrimage in Masvingo province was involved in a horrific accident.
In October, six Tynwald High School students perished along the Rusape-Nyanga road when their school bus overturned.
These tragic accidents were followed by the usual count-up of the toll, banner headlines, chilling shots on television and condolence messages from all round.
In most cases, eye witnesses and survivors talk of a stubborn speed-devil behind the wheel and overloading.
But the question that remains is: why is Zimbabwe's public transport so appalling, particularly when our roads have improved following the coming in of the New Dispensation?
To get a glimpse of how our public transport operates, let's look at what happens along Harare Road.
Some travellers are by the hiking spot as early as 6AM.
Touts are already dangling dangerously on pirating private cars touting for passengers. The pirating cars are mainly the infamous Honda Fits, Toyota Wishes and Noah models.
Pirating vehicles continuously shuttle up and down the road, deceiving travellers into believing that they are about to leave.
Bus drivers of several buses make a beeline along the road, also employing the same customer wooing tricks by continuously gunning down fuel pedals every now and then. This expensive charade never stops and Heaven knows how much fuel is wasted this way.
It gets hot and stuffy in the car but the driver keeps on asking the tout to look for more passengers despite the fact that the vehicle already has more than its carrying capacity.
In some cases the vehicle has three or more extra passengers and that it is when it finally gets onto the highway and the journey begins.
From the travellers' body language, one can easily tell that the journey ahead is a far cry from an exciting country cruise.
The car builds up to an "easy" 80 kilometres per hour, until traffic thins out immediately after the Bulawayo Tollgate and it hikes up to a 160 and settles there.
Fortunately, the terrain is even; the road is fairly straight and surfaced.
Some passengers begin to comment in hushed tones as the driver overtakes small cars, haulage trucks and buses.
One of the male passengers in a black suit and white straw hat sitting in one of the front seats can clearly see through the barrier separating the driver from the passengers. He can see the road ahead in much the same way the driver sees it. It is he who sees the near misses, the near crashes, the dangerous curves that the driver cuts brazenly and recklessly.
He shifts his gaze from the inverted V-perspective of the road, to the driver, perhaps wondering what is on the driver's mind.
Miraculously, the car makes it to Gweru, still in one piece.
The lucky passengers disembark in a hurry, relieved that they have survived the dangerous driving.
The unlucky ones stay on because the vehicle's final destination is much further on. Will they make it in one piece?
Such is the state of our public transport and even the Government is concerned about these "chariots of deaths" on our roads.
Minister Mhona said: "As a ministry we're worried. Look at the carnage that we're witnessing on our roads. People are now quick to go and acquire Class Two and yet they drive Class Four vehicles. I've been interrogating my officials recently to say why do they want to do Class Two when they didn't do parallel parking but soon after getting the licence, you then use a smaller vehicle."
"So these are also contributing to the accidents which we're witnessing and I have tasked my team to investigate and interrogate this issue."
According to the Traffic Safety Council of Zimbabwe (TSCZ), most accidents in the country are as a result of speeding as well as drinking and driving.
Some accidents are also caused by unroadworthy vehicles.
"Let's observe the basic rules of driving and one of these basic rules is that people should not drink alcohol while driving. It's a fact that when someone is drunk, his or her vision is impaired," said TSCZ managing director Mr Munesu Munodawafa.
"We're also saying please let's not overload our vehicles. The fact that the vehicle was designed to carry a certain number of people is not by accident. It's scientific. So let's respect the number of persons that have to be in a particular vehicle because once you overload, your judgment, the weight and everything is affected," he said.
Mr Munodawafa also appealed to drivers to avoid speeding and night driving particularly during the rainy season.
"If we have to get to a place at a particular time, let's simply plan ahead and go there a bit earlier so that we don't overtake on the wrong side of the road. These are the basic things which cause accidents," said the TSCZ boss.
While some stakeholders, including the Government are working overtime to tame the traffic jungle, public transport operators seem to be taking the retrogressive approach.
"Law enforcers, I beg you to enforce the law without fear or favour so as to save our country from this pandemic. We don't want more accident victims. Government officers and legislators, please give us your ears when we come to you telling you the situation on the roads and the measures to be taken," said Mr Samson Nanhanga, chairperson of the Zimbabwe Passengers Association (ZPA), an organisation that represents the interests of 1 200 intercity, intra-city and cross-border transport services.
Zimbabwe Republic Police Deputy Commissioner-General Levy Sibanda called for concerted efforts in addressing the road carnage.
"It's indeed saddening to introspect as a law enforcement agency of the Government, transporters, associations and our drivers when we look at statistics where our citizens lose their lives or are maimed by these accidents. It's indeed disturbing and I encourage the enforcement agency not to accept bribes from motorists. Here I'm referring to drivers and also encourage our transporters not to bribe or to be part and parcel of this very bad and unnecessary arrangement within our society. We expect your fleets to be roadworthy all the time, you must not buy your presence on our roads through bribery," he said.
Deputy Comm Sibanda implored transporters to vet potential drivers before employing them.
"Transporters, please let's carry out due diligence in respect of our drivers. Do the necessary background checks before you employ someone to be a bus driver. We don't want drunkards to be traversing our roads. Whenever someone decides to have a trip, have the trip well planned. There's no need to rush," he said.
Deputy Comm Sibanda also expressed concern over how drivers were brazenly flouting road regulations.
"There was an exercise which was carried out three weeks ago in Harare in one street where some smart policing gadgets were deployed just to monitor one intersection. In two hours, it had 1 500 hits for drivers who were contravening the road rules and regulations. So we're saying let's be responsible citizens. Enough is enough. We've lost enough innocent lives," he said.
Source - The Chronicle