News / National
What is Gata even still doing at ZESA?
06 Dec 2022 at 11:43hrs |
Views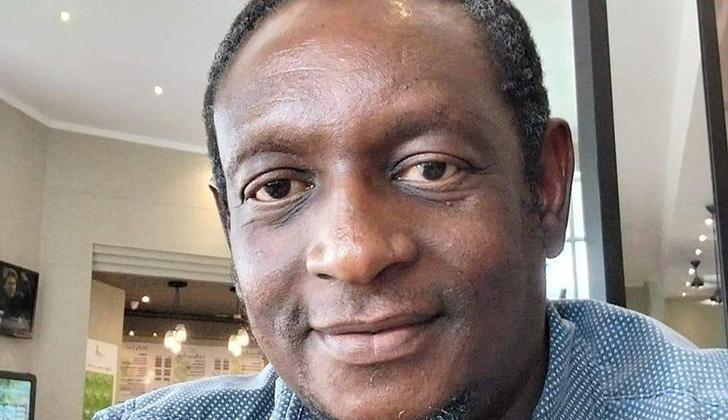 As Zimbabwe continues to sink deeper into an economic abyss - exacerbated by recurrent crippling electricity shortages - one is baffled as to why heads at the power utility are not rolling.
No one, with an once of decency and sincerity in their veins, can dispute that these perennial power problems are largely due to the rampant corruption and incompetence both at ZESA (Zimbabwe Electricity Supply Authority), and its major shareholder, the Government of Zimbabwe.
As is common knowledge - a fish always rots from the head!
As such, common sense dictates that those heads would have been decapitated by now - in order to prevent the rest of the body from being contaminated, or at the very least, save whatever is left.
However, it is troubling noting that, in the midst of the outrage over the economic damage caused by these incessant power cuts - which, in some parts of the country now extend to 20 hours each and every day, bringing business virtually to a standstill - there is hardly any discussion on the fate of those supposed to manage this failing state-owned enterprise.
Yet, there has never been a shortage of drama at ZESA headquarters - the main character being its controversial Executive Chairperson, Sydney Gata - whose on and off shaky relationship with the utility has been characterized by numerous accusations of scandal.
For starters, his position is in itself quite questionable - since, the Public Enterprises Corporate Governance Act is said not to provide for an executive chairperson - but, only Board members and executive management.
So, who created an office that is allegedly not legally recognized, and for what purpose?
Secondly, as much as Gata was exonerated of any wrong doing by the ZACC (Zimbabwe Anti Corruption Commission) in 2020 - and, immediately reinstated by President Emmerson Dambudzo Mnangagwa, after being suspended by the Board - should this blemished record not be enough to replace him with someone with a more reputable history?
Surely, despite being found without a case to answer – it does not augur well for the parastatal to be headed by an individual who was accused of a long list of corrupt activities - for instance, blowing $10 million on a company Christmas party in Hwange and Kariba, and paying his own private company employees using public funds.
What image does it give ZESA when its top dog was alleged to have diverted six company vehicles to his own private use - being a Mercedes Benz, two Toyota Fortuners, and three Mazda BT50s?
On top of this, Gata was accused of setting up a private trust - the ZESIT (Zimbabwe Electricity Supply Investment Trust) - to engage in questionable dealings, including mining operations, and taking over ZESA projects, won under the misrepresentation that it was a subsidiary of the state-owned power utility.
I do acknowledge that in the interest of justice, an accused person is considered innocent until proven guilty by a competent court of law (or, in this instance, a constitutional commission) - but, for one individual to have this many charges brought before him, leaves his office in an awkward position and irreparably tarnished.
Let us also remember that, being acquitted of a charge does not necessarily mean an accused person did not commit the said crime - but, could simply mean the prosecution or complainant failed to prove their case, beyond a reasonable doubt.
Under normal circumstances, this would have been enough reason to part ways with the executive chairperson, and make room for a fresh and less soiled figure.
The power utility deserves that - as the grave accusations leveled against the company need a brand new start.
According to the 2019 Auditor General's forensic report - conducted by Price Waterhouse Cooper (PWC) - millions of United States (US) dollars were siphoned through elaborate schemes - such as, over payment on transformers, purchase of obsolete equipment, luxury vehicles (an executive reportedly splashing US$600,000 on four vehicles), and other extravagant accessories for those at the top.
There are also other credible reports of potential major investors in power generation being scuttled by both ZESA and government – with accusations of senior officials pushing to first be awarded shares in these projects, in order for them to see the light of day.
Those subsequently given the tenders – under dubious conditions, likely having agreed to these outrageous demands – have never managed to establish even a single functional power station.
Furthermore, as the ruling administration is busy doling out over US$31 million - with $14 million being shared between 350 legislators (at US$40,000 each), and US$17 million going to 20 cabinet ministers and their deputies (at US$500,000 and US$350,000 respectively) – they seem uncaring about the current power challenges that threaten the entire economy.
Costs for a solar farm installation are typically between US$0.89 to US$1.01 per watt - which means that a 1 megawatt (MW) solar farm would cost between US$890,000 and US$1.01 million.
As such, the millions of dollars being given to these MPs and ministers could actually construct a decent solar plant producing perhaps 50 MW of electricity – enough to power an average city, and go a very long way in alleviating this crisis.
As the country reels under these severe power outrages - mainly as a consequence of antiquated colonial era equipment from the 1950s and 60s still being forced to operate, in spite of having seen better days - can anyone be faulted for placing the entire blame on the power utility and government doorstep?
After 42 years of independence, why has there never been a genuine above-board deliberate effort in not only constructing completely new power stations - using modern methods and technologies - but also, ensuring that existing ones were constantly maintained and well-resourced?
Surely, what sense is there when those archaic, mostly coal-fired, power stations are operating well below capacity also due to non-delivery of the needed coal - on account of the mismanagement and corruption induced failure of another state-owned enterprise, the NRZ (National Railways of Zimbabwe)?
Zimbabwe has no one else to blame for the humiliating predicament we find ourselves in - since there were self-inflicted wounds, at the hands of the power utility and its major shareholder - who were more interested in looting public funds for the sole enrichment of 'big wigs', at the expense of the country.
And, these same looters have the audacity to blame sanctions for our dire challenges, or portraying these power shortages as a sign of a growing economy!
Growing economy, my foot!
It is like a father whose children are starving due to a lack of sufficient food - who attributes this to their (children's) growing bigger!
Nonetheless, let me hasten to give credit where credit is due - to the hardworking committed ZESA technicians and engineers working on the ground - who have ensured that the country does not go completely dark.
I am more than convinced that, without these dedicated men and women - forced to operate under the most inconducive and unforgiving conditions - this company would have long ceased to exist.
As such, if the country is serious about addressing these power problems, then there is an urgent need for some drastic changes in how we run affairs.
It can no longer be business as usual!
The first port of call is ZESA itself - where there should be a genuine draining of the swamp, through fundamental changes, without fear or favor.
Of course, there can never be any meaningful reforms without transforming the head - and, in this case, the entire top structure should go, forthwith - and, be replaced by highly proficient and blameless individuals.
Only that way, can we ever begin to dream of an end to these electricity woes.
- Tendai Ruben Mbofana is a social justice advocate, writer, researcher, and social commentator. Please feel free to contact him on WhatsApp or Call: +263715667700 | +263782283975, or email: mbofana.tendairuben73@gmail.com
Source - Tendai Ruben Mbofana