News / National
Crisis in Zimbabwe Coalition starts looking for money through fear mongering
18 Dec 2022 at 06:49hrs |
Views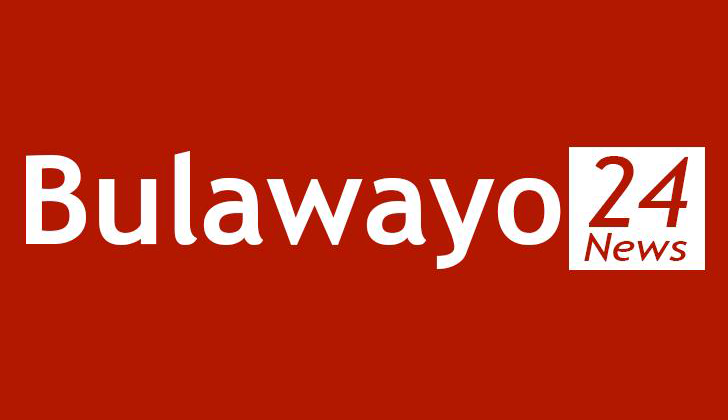 The Crisis in Zimbabwe Coalition believes the country will have one of its bloodiest elections since independence in 1980.
The group of more than 80 organisations, among them human rights bodies, churches, labour unions and student groups, says indications on the ground and utterances by political parties, especially Zanu-PF, point to a bloody poll.
Zimbabweans will vote next year for a new president, MPs and municipal councillors. Opposition supporters have been attacked in recent months.
Speaking to the Sunday Times, coalition chairperson Peter Mutasa said: "We are facing one of the bloodiest elections we have witnessed since 1980.
"Our projections are that with what is happening currently, and the heightening and increasing political violence across the country, what we witnessed in Matobo, what we witnessed in Kwekwe and what we witnessed in Gutu, they are brazenly brutalising opposition people and citizens.
"We don't think it's going to change. In fact, as we edge towards 2023, we think it is going to [get much worse].
"We are calling on the world, saying they need to take heed of our warnings. We may witness a lot of deaths, probably equivalent to what we witnessed in 2007 and 2008, or even more.
"All indications point to state institutions like the police and the judiciary not providing protection to citizens and victims.
"It's going to be a massacre unless the international community, like the Southern African Development Community and the AU, stands up and tells the Zimbabwean authorities it's not acceptable," Mutasa said.
Analysts say the elections differ from previous years because the economy is worse than ever and inflation and unemployment are at record highs.
Crisis in Zimbabwe Coalition chairperson Peter Mutasa
Further, President Emmerson Mnangagwa, elected in 2018 off a wave of public relief at the ousting of former president Robert Mugabe, is facing a younger, more vibrant opposition, particularly in the form of the Citizens Coalition for Change (CCC), launched this year.
In 2018 Mnangagwa received 51.44% of the vote, while Nelson Chamisa - then leader of the MDC Alliance and now CCC president - received 45.07%.
In February, violence broke out in Kwekwe city in Midlands province during a campaign for parliamentary and council by-elections by Chamisa.
Several CCC supporters were injured and one, Mboneni Ncube, was stabbed to death when suspected Zanu-PF members attacked the gathering.
In August, four Techmag journalists and several CCC supporters were assaulted by suspected Zanu-PF supporters in the Gokwe district in Midlands when Chamisa was there for another by-election rally.
In October, violence broke out between Zanu-PF and CCC supporters in Matebeleland South province during by-election campaigns in Matobo and Insiza districts. Several opposition supporters, including MP Jasmine Toffa, were injured and hospitalised.
In July, a video of Abton Mashayanyika, a Zanu-PF official in Mberengwa district in Midlands, went viral after he told a party meeting that Chamisa and his children should be murdered.
And last month housing minister and Zanu-PF Mashonaland East chair Daniel Garwe told party supporters in Seke district: "We are preparing a whip for all those who insult Mnangagwa as we are preparing for our 2023 elections. Don't keep quiet if someone insults your president. We have to fight back and defend."
Mutasa said the government has, in effect, suspended the constitution because people cannot freely express themselves.
"If you express yourself as a journalist, as a trade unionist or as a civil society leader, you are imprisoned, you are jailed, and we also know that they have banned any processions. There hasn't been any protest action or peaceful protests," he said.
Political analyst Rashweat Mukundu confirmed the coalition's grim prediction, saying the political situation is tense.
Citizens Coalition for Change (CCC) MP Jasmine Toffa was hospitalised after violence broke out between Zanu-PF and CCC supporters in Matabeleland South province in October.
Citizens Coalition for Change (CCC) MP Jasmine Toffa was hospitalised after violence broke out between Zanu-PF and CCC supporters in Matebeleland South province in October
"The analysis by Crisis in Zimbabwe Coalition that we are likely to have very bloody elections, almost the same as 2008, if not worse, is accurate, the reason being the post-coup government under Mnangagwa has essentially appropriated all state institutions that should maintain law and order, including … the judiciary," he said.
"We have seen the erosion of independence of state institutions such as the police, military and judiciary to the extent that all are now appendages of Zanu-PF."
Mukundu said the ruling party's strategy "is to stop the campaigns of the opposition through intimidation and violence. We have seen a lot of it."
Meanwhile, Mnangagwa told party supporters at a rally in Buhera this week: "You will be provoked, the opposition will provoke you. However, ignore them. We do not want violence, we want to conduct our elections in peace. Build and strengthen your cell structures, same as your branches, district and so forth."
Zanu-PF spokesperson Chris Mutsvangwa said his government respects the constitution and there have been no human rights violations or abuse of opposition activists.
"On record, there is no-one in jail for political reasons. Yes, we have [CCC deputy chairperson] Job Sikhala, but that's not a political reason.
"He organised an uprising and everyone saw him on television saying: 'We are going to organise an uprising.' If you try to organise an uprising against a state with a constitution which your party helped to write, then you move out of the parliamentary arena and … the forces of law and order will thump you. Besides that, there is no-one who is in prison because of politics," he said.
Though many opposition parties are expected to contest the elections, the main fight is likely to be between Zanu-PF and the CCC.
CCC spokesperson Fadzayi Mahere said: "We continue to call for peaceful, free and fair elections as set out in our elections road map and urge all parties to do the same. We will continue to play our part to create a peaceful electoral environment and urge Zanu-PF to battle us in the arena of ideas, not violence."
Police spokesperson assistant commissioner Paul Nyathi said they are maintaining law and order.
"The police have a constitutional mandate to maintain law and order, more so considering they have a duty to make sure that whatever is taking place through the country is done in a peaceful manner."
Source - Times Live