News / National
Biden's US$55 billion fails to entice African countries to ditch Russia
21 Dec 2022 at 20:09hrs |
Views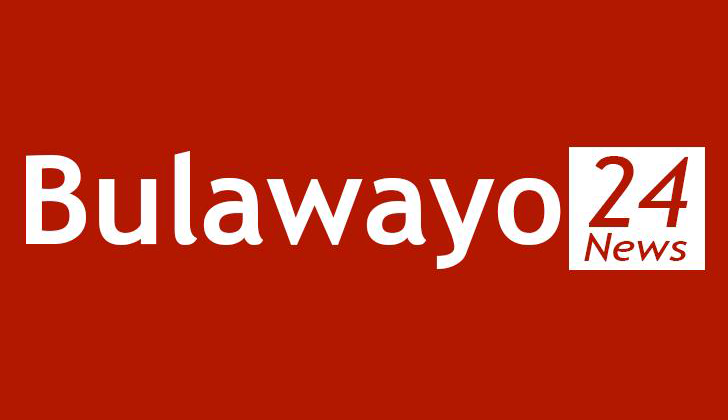 FRESH from the US-Africa Summit in Washington DC, with a US$55 billion financial package over the next three years, African leaders from the region find themselves confronted with a reality check of a complex American geopolitical matrix in which they are pawns on the diplomatic chessboard.
The US tabled US$55 billion, as well as business deals and initiatives in areas like technology, space, cybersecurity, food security and the environment for African leaders. This came against a backdrop of the US's Countering Malign Russian Activities in Africa Act, which seeks to use the continent's leaders as pawns in global politics.
Labelled as the Countering Malign Russian Activities in Africa Act, the proposed law was passed on 27 April by the House of Representatives in a bipartisan 419-9 majority and will probably be approved by the Senate, although it is now facing difficulties in getting support to go through.
This legislative measure is broadly worded, enabling the State Department to monitor the foreign policy of Russia in Africa, including military affairs and any effort which Washington deems as "malign influence".
The Act will force African countries to choose between the US and Russia, which for many countries in the region is undesirable given the importance of both countries to them. It may punish African countries that collaborate with Russia against US interests.
This puts African countries, especially in the region where Zimbabwe is a key player, in a tight corner. On the one hand, African and Southern African Development Community (Sadc) countries want the American largesse, but on the other they want to keep good relations with Russia for historical, economic and geopolitical reasons.
Delegations from all 50 invited African countries and the African Union, alongside members of civil society and the private sector attended the US-Africa summit this seek.
US President Joe Biden, Vice-President Kamala Harris, and members of the US cabinet engaged extensively with leaders throughout the summit. The first day kicked off with a focus on the vital role of civil society and African diaspora communities in the US.
It featured sessions on topics ranging from trade and investment; to health and climate change; to peace, security, and governance; to space cooperation. The second day focused on increasing two-way trade and investment at the US-Africa Business Forum.
Chief executives and private sector leadership from over 300 American and African companies convened with the heads of delegation to catalyse investment in critical sectors, including health, infrastructure, energy, agribusiness, and digital.
Biden closed the business forum. Afterwards, he hosted a small group of leaders at the White House for a discussion on the upcoming elections in 2023, saying the US supports free, fair, and credible polls in Africa. He then hosted all 50 heads of delegation and their spouses for dinner at the White House.
The final day was dedicated to high-level discussions among leaders, with Biden opening the day with a session on partnering on Agenda 2063 - the AU's strategic vision for the continent. Next, Harris chaired a working lunch.
Biden closed the day with a discussion on food security and food systems resilience, a critical issue for African countries disproportionately impacted by the rise in food and fertiliser prices amid disruptions to global supply chains as a result of the Russia-Ukraine war.
However, Sadc, during its summit held on 17 and 18 August at Palais du Peuple (Parliament Building), Democratic Republic of Congo (DRC), vehemently expressed its collective opposition to the proposed US law.
In a resolution, the 16-member regional bloc complained that the US has made the African continent "the target of unilateral and punitive measures".
They said its Senate's Foreign Relations Committee pushed the bill designed to stop President Vladimir Putin using Africa to bypass American sanctions and fund his war in Ukraine. Sadc leaders - even if they are actually divided on the Russia-Ukraine conflict as shown by their United Nations votes several times - took a collective position of non-alignment towards conflicts outside the continent.
"Africa Is Not For Sale. Africa is open for business not for sale or looting. We must defend what is ours and make sure that no one takes from us what is ours," declared Malawian President Lazarus Chakwera at the summit, pointing to the bold stance against the scramble for Africa's resources by external powers.
"If the world wants what we have they must buy in a fair trade so that we use proceeds to build ourselves new cities, new universities, new infrastructure, industries and new programmes that lifts people out of poverty and vulnerability."
The US, Russia, China and the European Union, as well as Japan, are in fierce competition for African alliances, resources and influence, in what is widely viewed as the new scramble for Africa. All these power blocs have their own summits with Africa. Chakwera said African resources should remain in the hands of Africans, but must not be stolen by some people.
"Let us stand up with one voice and tell the World, Africa is open for business but not for sale," he said.
"It takes only Africans to build the African continent . No foreigners will develop the continent. We must not always look upon them because what they give us does not build anything but simply causes tension in the continent like they did in the past."
In the scathing speech, Chakwera further lambasted Western and Eastern countries, saying they must build and not steal from the continent.
"There is no one outside Africa who can build it, not any European, Asian or American."
On 2 March at the United Nations General Assembly, with all 193 UN member states in attendance, a total of 141 countries voted in favour of the resolution, which reaffirmed Ukrainian sovereignty, independence and territorial integrity. African representatives and their votes was considered very interesting.
Some 17 African countries abstained from the vote at the UN General Assembly to deplore the Russian invasion of Ukraine, while some other 28 countries in the continent voted in favour. Among those abstaining from the vote were South Africa, Algeria, Uganda, Burundi, Senegal, South Sudan, Mali and Mozambique. Others were Sudan, Namibia, Angola, Zimbabwe, Equatorial Guinea, Central Africa Republic, Madagascar, Tanzania and Congo.
Eritrea was the only African country that stood with Russia and voted against the resolution. Besides that however, Egypt, Tunisia, Nigeria, Kenya, Chad, Ghana, Gambia, Gabon, Rwanda, Cote d'Ivoire, Libya, Liberia, Djibouti, Mauritania, Somalia, Niger, Benin, Lesotho, Botswana, Zambia, Malawi, Mauritius, Comoros, Seychelles, Cape Verde, Sao Tome and Principe, Sierra Leone and DRC, among others, voted yes - condemning Russia. Burkina Faso, Cameroon, Guinea Bissau, Ethiopia, Eswatini were not in the room.
Uganda said it abstained from the vote to uphold "neutrality" as the incoming chair of the Non-Aligned Movement (Nam). NAM is a forum made up of 120 developing countries to assert their independence from the competing claims of the two superpowers.
The US position would be difficult to push, especially in Sadc despite the region's internal divisions on the Russia-Ukraine war. Late September last year, regional embassies accredited to Russia celebrated the 37th anniversary of Sadc at the Korston hotel in southern Moscow.
In Russia, 10 Sadc member states are prominently represented, namely: Angola, DRC, Madagascar, Mauritius, Mozambique, Namibia, South Africa, Tanzania, Zambia and Zimbabwe. Sadc member countries in Russia, which have historical ties with Moscow dating back to the days of liberation struggles in the region, have structured bilateral mechanisms designed to deepen bilateral relations.
They are also engaged in efforts to forge bilateral relations between the 85 regions of the Russia and their country's regions.
There are other equally significant aspects of cooperation with Russia. These include military ties, with several Sadc embassies having military attaches; education, tourism, trade and economic cooperation.
Russian Foreign minister Sergey Lavrov previously put it: "Africa is an important partner for Russia, a participant in the emerging and sustainable polycentric architecture of the world order. Our relations with the states of that continent are valuable in their own right and should not be subject to the fluctuations on the international arena.
"We are aware that our African friends hold the same views. Relying on the accumulated experience of productive cooperation, Russian diplomats seek to pursue a consistent policy for deepening the range of Russia-Africa relations."
This makes US geopolitical matrix and manoeuvres in Africa complicated even in the aftermath of the US$55 billion funding package announced by Biden this week.
Source - thenewshawks