News / National
Michael Reza has vested interests in Ken Sharpe cases - lawyer
08 Jan 2023 at 08:36hrs |
Views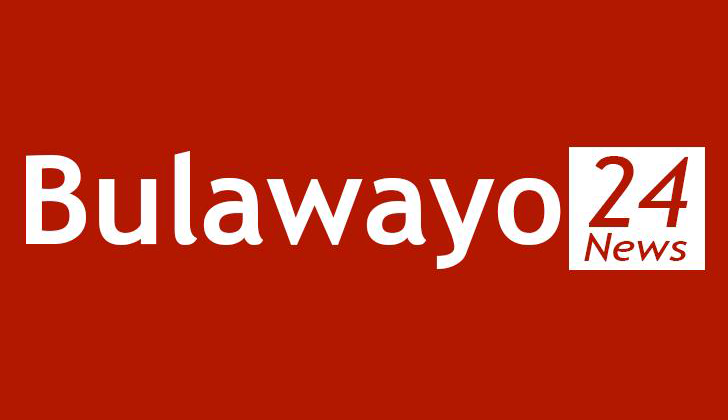 Advocate Tinomudaishe Chinyoka, the lawyer representing property developer Georgios Katsimberis in his legal battle with controversial businessmen Ken Sharpe has queried why Deputy Prosecutor general Michael Reza is always the prosecutor in all cases Sharpe, his companies and associates are complainants.
Chinyoka made the observation on Friday when he filed an application compelling Reza to recuse himself in the case where Katsimberisis was accused by Sharpe of fraud.
The lawyer said Reza engineered the arrest of Roy Nyabvure, a star witness in a case in which Sharpe is accused of perjury and therefore was a conflicted person in all cases involving Sharpe.
Chinyoka said Reza intentionally misled the police to arrest Nyabvure, who is still testifying in court against Sharpe and thus has vested interests. He queried why Reza is always the prosecutor in all cases Sharpe, his companies, as well as associates such as Tatiana Aleshina, are complainants.
"So when I was looking at this, there seems to be a pattern in the NPA whereby if the complainant is someone called Tatiana Aleshina or Pokugara Properties the prosecutor is always Reza and in one of the cases in which they were the accused persons, Reza took over from another prosecutor for the purpose of withdrawing charges against this person," said Chinyoka.
He said it would be impossible for Reza to be professional and objective in his "handling of this case, as his personal interests and those of the accused person are now directly engaged against each other."
Nyabvure was arrested at the Harare Magistrate Court in October last year soon after testifying in a case against Sharpe prosecuted by the Special-Anti Corruption Unit (SACU). The former chief housing officer was denied bail by Harare Magistrates Taurai Manuwere on 17 November last.
Manuwere abandoned bail ruling midway for Nyabvure for 30 minutes after a court official whispered something to him, only to come back and proceed to read his ruling, but now from different papers.
Initially, the submissions that Manuwere was reading were written but had a printed judgment after the 30 minutes break. During the adjournment, Reza entered the court and fished out fellow prosecutor, Lancelot Mutsokoti from court and went out for about seven minutes.
Nyabvure only managed to secure bail on 23 December, more than a month after he was denied bail because the magistrate court was withholding a transcript of its ruling for him to be able to appeal against it.
High Court Judge Justice Pisirayi Kwenda raised a red flag over police involvement in Nyabvure's arrest.
While granting Nyabvure ZW$100 000 bail, Justice Kwenda attacked the police for its improvement in the arrest of Nyabvure, Reza for lying that the former chief housing officer was no longer testifying in court. The judge also laid into Harare Magistrate, Taurai Manuwere, for denying Nyabure bail.
Justice Kwenda accused Reza and Manuwere of acting in an unprofessional manner and prejudicial to the country's justice system.
The judge added that it was unusual for police to intervene with a witness they knew was testifying in cases that were already before the courts.
"Why would the witness be arrested in connection with the cases he is testifying," queried Justice Kwenda.
"There are proceedings happening before the court and the police are descending into the arena with almighty. There is something there," he said.
Meanwhile, Nyabvure has approached the Zimbabwe Anti-Corruption Commission, accusing Reza of obstructing the course of justice by intentionally misrepresenting facts to the police prompting his arrest.
He has also pressed charges against Evans Bota, the police officer who executed his arrest on charges of criminal abuse of office during his tenure at the Harare City Council after he was reported to the police by Sharpe's Pokugara Properties.
The former chief building inspector was arrested after Reza wrote a letter to the police informing them that Nyabvure had finished testifying whereas facts on the ground show that the prosecutor knew the complainant was testifying against his clients.
In a letter written to ZACC, Nyabvure said Reza's actions were deliberately misleading and were materially and perjuriously false.
"On or about the 14th of October 2022 and in a letter to the Zimbabwe Republic Police, during the course of or for the purpose of judicial proceedings the accused person, knowing that the Zimbabwe Republic Police were investigating a possible offence, through a statement made otherwise than upon oath made a false declaration and stated the following," read Nyabvure's letter.
In response to the letter the police wrote to NPA inquiring if Nyabvure was still a witness, Reza said: "I refer to a letter dated10 October 2022 by Mutumbwa Mugabe and Partners in which they say that Mr Roy Nyabvure is still testifying as a witness. Please be advised that Mr Nyabvure was a State witness in the perjury trial against Michael van Blerk and Pokugara Properties (Pvt) Ltd.
"He has since led his evidence in Chief, was cross-examined and re-examined. He was thereafter excused by the court as his witness duties were completed. If he is a witness in any other case and if I may be favoured with the CRB, I will be able to check and verify for you," read Reza's response to the police.
But Nyabvure said Reza had no lawful right to act in the manner that he did and evidence can be led from witnesses of the prosecution.
"The accused made this statement well knowing that, and intending that the Zimbabwe Republic Police be misled into believing that the said Roy Nyabvure was no longer a witness in any proceedings, despite the fact that the accused person knew that Mr Roy Nyabvure was a witness in one of four different cases," read Nyabvure's submissions to ZACC.
Nyabvure is a witness in a matter property developer and businessman George Katsimberis is accused of fraudulently doctoring building plans.
Source - Byo24News