News / National
Term 1 begins
09 Jan 2023 at 06:56hrs |
Views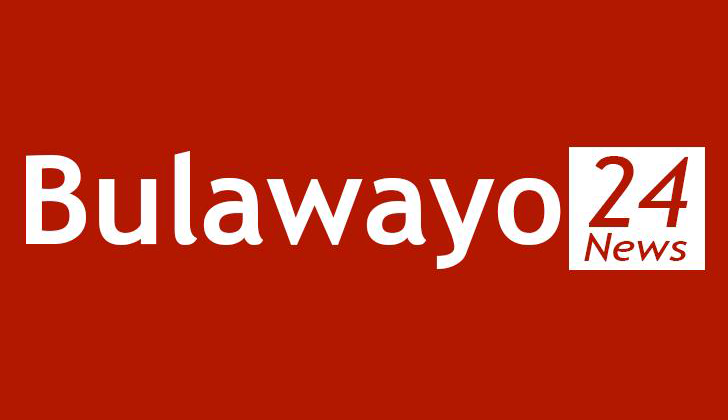 SCHOOLS open today for the First Term of the year with the Government expected to outline modalities for the rollout of State-funded free education policy targeting mostly vulnerable rural schools.
Government last week revealed that it will gradually introduce free education in schools.
Over the weekend, parents and guardians made a last-minute rush to buy uniforms, stationery and also pay school fees.
Pupils started trooping back to boarding schools last Friday as a full-swing calendar commences today.
Primary and Secondary Education Deputy Minister Edgar Moyo said everything was set for the term.
"As schools open tomorrow (today), we expect to have a smooth start. We expect all the teachers to be in schools to receive learners," he said.
Deputy Minister Moyo said Government will communicate how it will start implementing the State-funded free education policy targeting some schools classified to be most vulnerable.
The Government is moving towards implementing a State-funded free education policy, which has seen more than two million learners benefiting under the Basic Education Assistance Module last year.
"We are expecting to be issuing circulars regarding State-funded education. Like we indicated that starting tomorrow we will be issuing thresh outs on issues regarding that. We will issue directives to schools and authorities on how that is going to be rolled out," said Deputy Minister Moyo.
He said the ministry will continue implementing Covid-19 preventive measures in schools including wearing of masks.
Education has suffered most due to the outbreak of Covid-19 and between 2020 and 2021, schools experienced prolonged closures due to the effects of the pandemic.
The Government reverted to the normal school calendar during the second and third terms last year.
"We are not yet out of danger. We expect schools to stick to our standard operating procedures so that we don't find ourselves in trouble. Sanitising, masking and social distancing should be adhered to so that we avert any catastrophes," said Deputy Minister Moyo.
"We should continue masking up in line with the health guidelines as directed by the Government."
Deputy Minister Moyo also warned against bullying in schools.
"We are expecting a lot of new pupils from Early Childhood Development and the Form One classes. For them, it's a new experience and we expect schools to allow those learners to settle very well," he said.
"Those who are into bullying, we want to warn them that the ministry will not tolerate such conduct. Some schools have made it their culture to bully new pupils which is not permitted because we want all the learners to feel safe."
Deputy Minister Moyo said the Government expects school authorities to protect learners from bullying.
He said pupils, parents and guardians should follow weather reports.
Last week, the Ministry of Primary and Secondary Education implored learners intending to travel to their boarding schools in Manicaland and Masvingo provinces ahead of schools opening today to postpone the trips in light of heavy rains and floods alert.
In Bulawayo, there was a hive of activity yesterday as learners jostled to board buses to school.
Parents and guardians yesterday said it was encouraging that schools were reopening without threats of job action from teachers.
The parents who were accompanying board school learners said most schools were not admitting pupils who did not pay fees.
Ms Ndandatho Sibanda said she was looking forward to the smooth opening of schools.
"We are looking forward to the reopening of schools and although it was difficult, we have managed to pay fees. We, therefore, plead with teachers to teach our children," she said.
"We don't expect teachers to go on strike given that the Government is looking into their welfare issues."
Ms Sibanda said she is optimistic that there won't be any Covid-19-related disruptions to the new school calendar.
Ms Princess Banana said she expected the best for the children as schools reopen.
"Education is key to success and we want our children to take advantage of this opportunity and broaden their knowledge.
Preparing for school reopening was tough, but we are happy that we have managed to pay school fees," she said.
Another parent, Mrs Lynett Matinyarare said some schools adopted a 'no receipt no entry' policy with authorities demanding receipts from learners as they boarded the school buses.
"This is probably the reason why some of the pupils are not here today. As schools open we expect teachers to report for duty and we are happy that we have not heard any job action threats from teachers ahead of the schools reopening," she said
The news crew observed that school authorities were demanding school fees' receipts upfront before allowing learners to board school buses.
Government has committed to addressing employees' salary concerns and has already released a salary schedule for the whole year.
"Government continues to demonstrate its commitment to providing for all its workers. To this end, a pay date schedule for all Government workers for the whole year has been released. Civil servants don't have to be insecure about when the next pay date is," read a statement posted on the Public Service Commission Twitter page.
Source - The Chronicle