News / National
Plastic surgery hospital for Bulawayo
26 Jan 2023 at 07:34hrs |
Views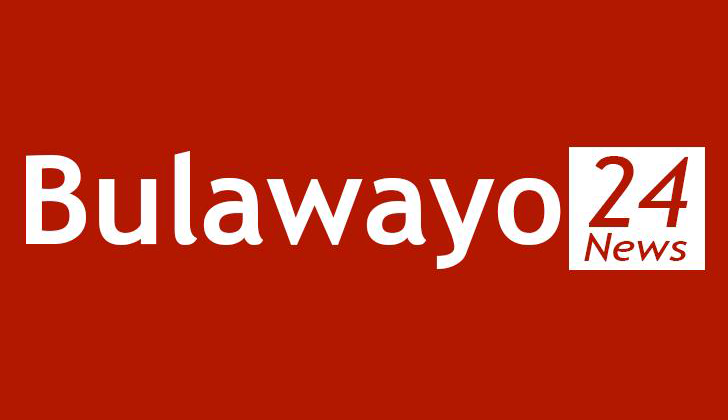 A 40-BED children's ward at CURE Children`s Hospital of Zimbabwe in Bulawayo has started taking shape with the project set for completion within the next three months while the health facility will start offering plastic surgery services next week.
CURE Children`s Hospital, the country's only health institution offering free orthopaedic treatment to children under the age of 18 years, was officially opened by President Mnangagwa in May 2021.
Upon the completion of the ward in April, the hospital will increase its bed capacity to 60. The hospital is located adjacent to the United Bulawayo Hospitals (UBH).
Since its inception, CURE has served more than 4 500 patients with conditions ranging from neglected club foot, bowed legs, cleft lips, untreated burns, and other treatable bone-related disabilities.
Of those, a third are from the Matabeleland region, and another third from Harare province with the remainder drawn from the rest of the country.
A total of 1 110 children have undergone surgeries which under normal circumstances would cost between US$1 500 and US$3 000 each.
The country's only orthopaedic surgeon, Dr Tongai Chitsamatanga operates from CURE Children`s Hospital.
Orthopaedics is a branch of medicine that focuses on the care of the musculoskeletal system. This system is made up of muscles and bones as well as joints, ligaments and tendons.
Official statistics show that more than 370 000 children are living with treatable conditions such as neglected club-foot, bowed legs and knock knees in Zimbabwe.
In an interview yesterday, CURE executive director, Mr Jonathan Simpson said the hospital has also offered psychological support to more than 8 500 people including caregivers accompanying children in need of treatment.
He said although Bulawayo used to dominate CURE's clientele base, the relaxation of Covid-19 restrictions has seen the hospital attending to children from all over the country with some from as far as neighbouring countries like Mozambique, Malawi and Zambia.
"From the day President Mnangagwa officially opened this hospital, we have witnessed more than 4 500 children some of whom have undergone surgeries. We have admitted 1 000 so far and we continue growing as witnessed by the number of people who are in need of the services," he said.
Mr Simpson commended the effective referral system in Zimbabwe which has enabled CURE to manage bookings to avoid being overwhelmed.
On Mondays and Tuesdays, children consult from the three resident specialists at CURE and the rest of the weekdays are reserved for surgeries.
Mr Simpson said they conduct 24 surgeries per week and are fully booked until July.
"We have also trained 816 healthcare workers from Zimbabwe including surgeons, doctors, and nurses in need of orthopedic experience. We also conduct weekly online sessions to cater for the growing number of trainees because 80 percent of the services offered at CURE are only found at this hospital," he said.
"From the day we started, we knew that a time would come when we would need to expand and I am glad to say the construction of a 40-bed ward is in progress. In April, we will be able to see more children and do about 60 surgeries per week."
Mr Simpson said the coming in of the plastic surgery will enable CURE to attend to children who suffered burns and those born with cleft lips.
"Besides the expansion project, next week our plastic surgeon is coming and he will do a facial reconstruction. This service will cater for children born with cleft lip, cleft palate or those who have suffered burns," he said.
Mr Simpson said in the last two years, they were just attending to children with bone issues and those struggling to walk.
"We are now focusing more on speech therapy, and nutrition because a lot of children with cleft palates cannot eat," he said.
Mr Simpson said all children who are admitted to CURE must be accompanied by a parent, guardian, or an older sibling who is over 18 years of age.
The hospital also provides free accommodation and meals for the caregivers as they are part of the healing process.
Since the Christian-based organisation is non-profit, CURE gets donations from individuals, companies, churches to sustain the services offered to members of the public.
Mr Simpson said sometimes they get calls, WhatsApp messages, and emails from parents in need of services which they respond to swiftly before booking them for consultation.
"We also have a good working relationship with the Ministry of Health and Child Care and we are in liaison with district hospitals from where we get our clients. Post-surgery, we need our clients to continue seeking services from their nearest health care providers," he said.
Mr Simpson said CURE believes in engaging parents in the treatment of their children as the process is key to the ultimate healing of the patient.
He said they have also helped parents cope with mental health issues emanating from giving birth to children with disabilities as they sometime face stigma and discrimination within families and communities.
"We also want parents to come and witness what we are doing so that they get the motivation to keep the child physically active even post-surgery," he said.
Source - The Chronicle