News / National
USAid warns of Zimbabwe funding threat
02 Feb 2023 at 19:53hrs |
Views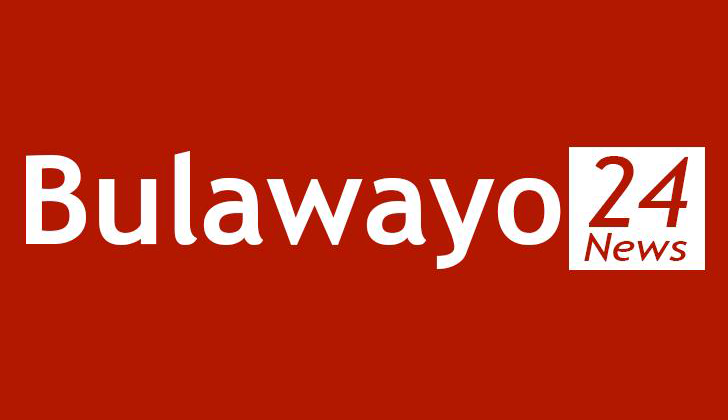 THE Private Voluntary Organisations (PVOs) Amendment Bill, which has been criticised by opposition parties and civic groups for muzzling government critics and narrowing democratic space, has gone a step closer to becoming law after sailing through the Senate.
It now awaits President Emmerson Mnangagwa's assent to become law.
Opposition legislators and human rights activists want the controversial Bill canned amid fears that if passed into law in its current state, it will further shrink the country's democratic space and lead to closure of several NGOs perceived as anti-government.
One of the country's major financiers United States Agency for International Development (USAid) on Wednesday warned that its programmes with local PVOs would be severely affected if Mnangagwa signs the Bill into law.
USAid has provided US$4,5 billion support to Zimbabwe since 1980.
The Zimbabwe Human Rights NGO Forum recently said the country's struggling economy stands to lose about US$1 billion annually if the controversial law is signed into law.
Critics say its passage will see civil society organisations (CSOs) stopping their operations, while others may be forced to close shop as some of the provisions in the law give broad powers to government to control their operations.
Zanu-PF senators yesterday supported passage of the Bill, saying it was a necessary tool to whip "rogue" NGOs and CSOs into line.
"This Bill does not speak to those law-abiding organisations, but those who come in the guise of charity to carry out undesirable harmful and criminal activities. For instance, we received communication from the Financial Action Taskforce that some charitable trusts are being misused as a means of channelling funds to fund terrorism and other criminal activities," Justice minister Ziyambi Ziyambi told Senate yesterday.
Ziyambi said Parliament did a good job by passing the law despite "a few dissenting voices".
While opposing passage of the Bill, senator Morgen Komichi (MDC Alliance) urged government to enact laws that would ensure foreign organisations supporting developmental projects in the country work without interference.
"This law has caused panic in communities," Komichi said.
Speaking to NewsDay, USAid Zimbabwe acting mission director Priscilla Sampil said its programmes with several PVOs would be affected.
"USAid remains committed to working with, and supporting the people of Zimbabwe through assistance programs that promote a more resilient, inclusive, and democratic society," Sampil said.
"This work is conducted through international partners as well as local PVOs and NGOs to ensure they benefit the people in need. Without commenting on the contents of any proposed legislation, we note that anything that restricts the ability of these organisations to operate, and anything that creates a sense of trepidation or uncertainty among them, is likely to be unhelpful.
"USAid has provided over $4,5 billion in assistance to Zimbabwe since 1980. US investments of more than $1,3 billion since 2006 to fight HIV and AIDS have contributed to an 80% decline in the annual number of HIV-related deaths," she said.
In its Bill Watch publication released on Tuesday, Legal think-tank Veritas had urged senators to repair the damage done by the National Assembly which rushed the Bill through without participation of opposition members who later complained that they were denied a chance to contribute to debate on the Bill.
"This came about when opposition MPs who wished to speak against the amendments were not present physically — and were unable to contribute virtually because the virtual platform was not working properly due to lack of connectivity," Veritas said, adding that the controversial Bill was passed without proper scrutiny by Parliament.
Zimbabwe Human Rights NGO Forum executive director Musa Kika described its passage in Senate as a "shameful development".
"The senators that voted for this Bill know that it is a bad law, save for a few disillusioned ones. They know they are putting political expediency over our democracy, over citizens' interests and over the welfare of the people. It is a shameful development, and it will come back to bite us all as a people.
"I am not surprised though; our leaders are prepared to burn it all in pursuit of political power. They are no as democrats nor do they genuinely believe in the very ideals of the liberation struggle — which are freedom, self-rule and prosperity. This Bill defeats these three ideals," Kika said.
Zimbabwe Peace Project (ZPP) director Jestina Mukoko said: "It comes as no surprise that the Bill sailed through Senate. What we will begin to witness soon is the shrinking of democratic space for CSOs."
Crisis in Zimbabwe Coalition (CiZC) chairperson Peter Mutasa said: "We were not expecting any miracles from a Senate that is not independent from the Executive. This simply cements the position that we have been talking about — that the Constitution has been suspended.
"We are under a military dictatorship and all institutions of the State have been captured by the ruling elite. Parliament is no longer functional, and any other institution of State that is supposed to guarantee separation of powers, constitutionalism and rule of law has been weakened. Zimbabwe has sadly gone back to the Rhodesian era. We are witnessing the government taking everything from the rule book of the Rhodesian colonial government."
Source - Newsday Zimbabwe