News / National
Charamba justifies Emmerson Junior's presence at meeting with Belarus chefs
04 Feb 2023 at 20:01hrs |
Views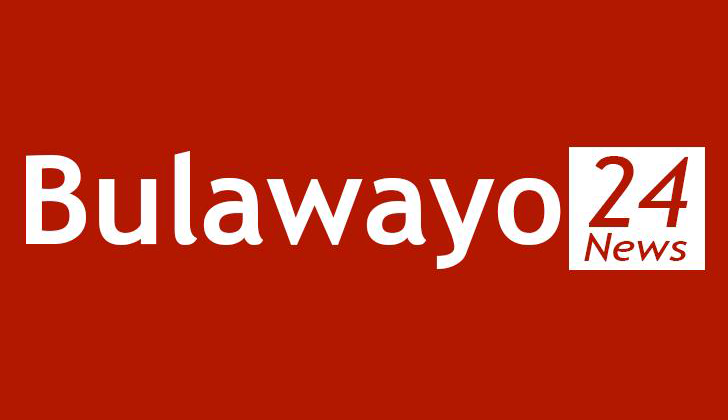 DEPUTY Chief Secretary in the Office of the President and Cabinet Office, George Charamba, has justified the presence of President Emmerson Mnangagwa's son, Emmerson Jr, at a high-level State House meeting of Zimbabwe's top government officials and the visiting Belarusian delegation led by the eastern European country's autocratic leader, Alexander Lukashenko.
Emmerson Jr was caught on camera clad in formal designer suit dress code and Mnangagwa's trademark scarf seated among ministers from both Zimbabwe and Belarus at a closed door meeting headlined by Lukashenko and the Zimbabwe's leader at State House on Monday.
The meeting was the first that Lukashenko held at State House after touching down at the Robert Mugabe International Airport.
Emmerson Jr was again spotted the following day at another high-level event where Lukashenko and his delegation visited the National Heroes' Acre to lay wreath on the grave of unknown soldiers.
While the Heroes' Acre event included scores of other ordinary citizens, it was his presence at the State House closed-door meeting which raised fears that he attended to represent the personal interests of the First Family in unannounced business deals with Belarus.
However, in an interview with The NewsHawks, Charamba said there was nothing sinister in Mnangagwa's son attending Monday's government-government meeting between Zimbabwe and Belarus at State House.
He described the meeting as a private luncheon.
"Who determines the composition of the delegation of the President? Is it NewsHawks? The people whom you saw there were they constituted by The NewsHawks?
"The point I am trying to ask is, the people who attended the meeting were they appointed to be there by The NewsHawks? Why do you have to ask about one individual who attended the event instead of asking about the rest of them?
"Was it a meeting or it was lunch? Were you there or you want to know so that we tell you? Now, that was a lunch. A private lunch. The President has a right to bring in part of his household because that is a social function. It does not need books.
"Did you not see the table full of food? If you did not see the food, it means the food was yet to be placed on the table. There is nothing that you need to understand. The NewsHawks has nothing to do in it.
"What you do in the newsroom...do we ask you who constitutes your newsroom and what each of them do? Did I ever ask your credentials to say what are you doing at The NewsHawks?" he said.
When asked whether Emmerson Mnangagwa Jr was representing Mnangagwa's personal interests at the meeting, Charamba said:
"You have a problem together with your organisation in that you have a preferred reading which you want me to confirm, which I will not do. From today, you must know that you have no right to ask who constitutes the delegation of the President," he said.
Emmerson Jnr is the first born of President Mnangagwa and his wife Auxilia.
He is the eldest son in a family of two other children, Sean and Collins, who are twins but his father, however, has other children from other marriages.
Emmerson Jnr is regarded as the closest child to the President by virtue of being his eldest son whom in the traditional realm that his father so much believes in must be his heir apparent.
He is well-known among politicians, academics, diplomats, investors, and religious clerics such that when he married Leya Mnangagwa (nee Travis), the two tied the knot at a ceremony which was attended by the country's business and political elites, including the likes of the late Zanu PF stalwart Simon Khaya Moyo and prominent musician Prudence Katomeni-Mbofana, among other dignitaries.
He enrolled for his degree in Australia in 2004 majoring in business finance and marketing, but was subsequently deported in 2007 following pressure from the opposition in Zimbabwe to have politicians' children deported.
The President's son has had a hand in politics after being voted secretary for information and publicity for the Midlands Zanu PF youth league in 2013.
However, last year in December, the United States Treasury Department sanctioned Emmerson Jr, on corruption-related issues and his involvement with businessman Kudakwashe Tagwirei and his company Sakunda Holdings, which were singled out for sanctions related to alleged corruption and human rights violations in 2020.
The US Treasury also slapped sanctions on Tagwirei's wife Sandra Mpunga, Nqobile Magwizi, and Obey Chimuka, and two companies controlled by Chimuka, Fossil Agro and Fossil Contracting, for their involvement with Sakunda.
While Emmerson Jnr's presence at the State House meeting this week raised eyebrows, former vice-president Kembo Mohadi's attendance of state functions has sparked controversy. This is also coupled with his continued drawing of taxpayer-funded perks.
Mohadi resigned from the government in March 2020 following sex scandals and is currently a second secretary in the ruling party, but he has been playing official roles on behalf of President Mnangagwa's administration.
He represented Zimbabwe last year at the funeral of ex-Japanese prime minister Shinzo Abe in Tokyo accompanied by eight aides.
The travel bill was picked up by Finance minister Mthuli Ncube using taxpayers' money.
Representing Zimbabwe, Mohadi was part of the 4 300-strong cosmopolitan gathering of mourners who included various world leaders like United States Vice-President Kamala Harris, Indian Prime Minister Narendra Modi, Australian Prime Minister Anthony Albanese and Canadian Prime Minister Justin Trudeau.
The former Beitbridge MP blew taxpayers' money on travel, allowances, accommodation at plush hotels and living costs in Tokyo, one of the most expensive cities in the world.
Before Mohadi could return to Zimbabwe from Tokyo, another revelation of his involvement in government activities emerged.
A leaked government document revealed that Mohadi was going to draw resources from the government.
Felix Chikovo, the acting chief director for traditional leaders support services in the ministry of Local Government was quoted in a memo dated 28 September 2022 directing the "acting director administration" to process fuel coupons for "pending department activities". The activities included the installation of three chiefs - Nemanwa, Nemashakwe and Benhura - as well as a "selection meeting", for Chief Chirumhanzu.
The four events were allocated 6 200 litres of fuel. On the third item, the memo said that there will be a "VP Mohadi Tour of Mashonaland Central 4-12 October 2022" for which 1 960 litres of fuel would be allocated to Mohadi and his entourage.
The cost of the fuel allocated to Mohadi at the prevailing average market rate of US$1.55 per litre is approximately US$3 000.
In April last year Mohadi lit the independence torch at Khami Monument on the outskirts of Bulawayo, way after resigning from the government on sex scandals in another development that showed his continued enjoyment of taxpayer funds.
Source - thenewshawks