News / National
Chiwenga faction on cloud nine
07 Feb 2023 at 21:36hrs |
Views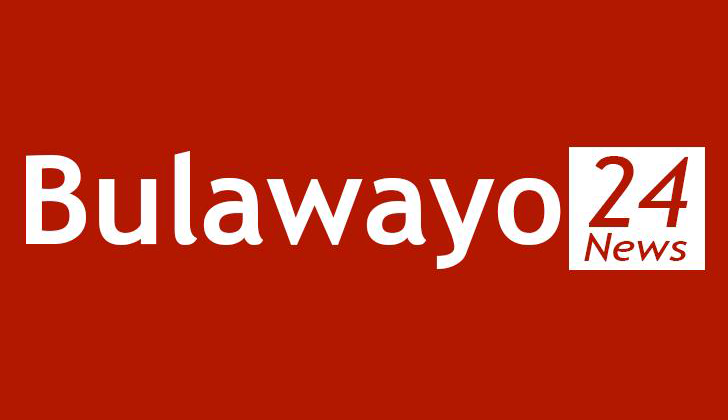 A faction allegedly aligned to the Vice President Constantino Chiwenga is said to be on cloud nine amid reports that President Emmerson Mnangagwa is expected to gazette the new electoral boundaries in the next 14 days following submission of the final report by the Zimbabwe Electoral Commission (ZEC) chair Justice Priscila Chigumba recently.
The Chiwenga faction is very excited about the development as faction members in Masvingo province claimed that they heavily influenced the final ZEC delimitation report, with Mnangagwa's loyalists' constituencies either neutralized or dissolved completely. Speaking to TellZim on condition of anonymity, a Chiwenga loyalist in Masvingo province said the faction managed to influence the whole process through ZEC chair Justice Chigumba and her vice, a development that did not go well with the other seven commissioners including Jasper Mangwana, who then wrote to President Mnangagwa discrediting the whole process saying they were not fully consulted.
"What I can tell you is Chiwenga is way ahead; he is already planning life after 2023 general elections because he knows that Zanu-PF will win resoundingly. But his major fear is that President Mnangagwa is likely to influence constitutional amendment so that he can run for a third term. Therefore, the delimitation report was done in such a way that the opposition will certainly gain more constituencies so that Zanu-PF will not have a two-third majority in Parliament thereby making it very difficult for the amendment of the constitution," said the source.
"It is dog eat dog; the leadership is fighting to control ZEC but the truth is Chiwenga is winning. Chiwenga wants to make sure that Mnangagwa does not get a two thirds majority in Parliament because he fears that the President will influence Parliament to amend the constitution to allow him to run for a third term. Remember the constitution was already amended and scratched off the running mate which will keep Chiwenga guessing if the President will appoint him Vice President or not after the 2023 general elections," added the source.
It might be too early to suggest that the delimitation report will favor the opposition but that is where the pointers are right now. This would mean that Mnangagwa will not succeed, in case he wants to, to influence the constitutional amendment for him to run for a third term if Zanu-PF does not have a two-thirds majority in Parliament.
Some Mnangagwa faction members in Masvingo Province are already campaigning for Mnangagwa to stand as party Presidential candidate in 2028.
"They want Mnanagwa to run for another term in 2028 as they say he should be given enough time to make sure that the Vision 2030 becomes a success. The narrative is now almost everywhere and the faction members are publicly saying it even during meetings, so that is why Chiwenga moved in to stop that by influencing the delimitation report," another party source said.
The Parliamentary Ad Hoc Committee report presented on January 13 2023 and debated on January 17 and 18 in the National Assembly raised some issues in the preliminary report, providing an annexure that detailed anomalies in certain wards and constituencies, leaving some that will likely be left as they are in the final delimitation report to be gazetted soon.
In an interview with TellZim News, Zanu-PF Political Commissar Dr Mike Bimha refuted allegations that ZEC was being influenced by a Zanu-PF faction, saying the party had no technical capacity to interfere with the delimitation process as it was legitimate process provided for by the constitution.
"Those allegations are baseless and are reflection of the misunderstanding of the delimitation process. The party is not involved in the process, it is done by ZEC, guided by constitutional provisions. These things are very technical and Zanu-PF does not have that technical capacity to do that. These allegations are just meant to tarnish the party's name.
"Parliament has that right to give comments on the report and of course they would have consulted their constituents and parties so that they give recommendations, which I am sure they did. The Parliamentary Ad Hoc Committee had parliamentarians from different parties and as a party we support the process that was done through the committee.
"ZEC in terms of the constitution will consider the input as they see fit. As you know, they do not have to do what was recommended; they have the right to consider and they can then say this goes, this does not, before presenting it to the President," Bimha said.
Research Fellow of Institute for Pan African Thought and Conversation (IPATC), University of Johannesburg Dr Alexander Rusero however said the ruling party is shrinking the democratic space ahead of 2023 general elections and its influence is seen through the wanton arrests of opposition party members and human rights activists.
"If you scrutinize what is happening, Zanu-PF has closed all the political space and has narrowed the democratic space. As we are speaking right now it's as good as the CCC is banned because it is not there on the ground as each and every activity of theirs is descended heavily upon and that is a strong message of the kind of politics that we are experiencing.
"Unlike Mugabe, Mnangagwa has removed all forms of pretense to say he is a democrat or an aspiring democrat. Zimbabwe is now a full blown competitive authoritarian regime which simply needs opposition and elections to legitimize the incumbent's hold of power. Zanu-PF will not deliberately let itself be defeated in any way," Dr Rusero added.
Some political analysts concurred with Dr Rusero saying Zanu-PF is likely to win the forthcoming elections because the ruling party is using state apparatus to arrest and detain opposition leaders and human rights activists.
Source - TellZim News