News / National
Minister vows to end schools uniform monopoly after MPs outcry
16 Feb 2023 at 04:58hrs |
Views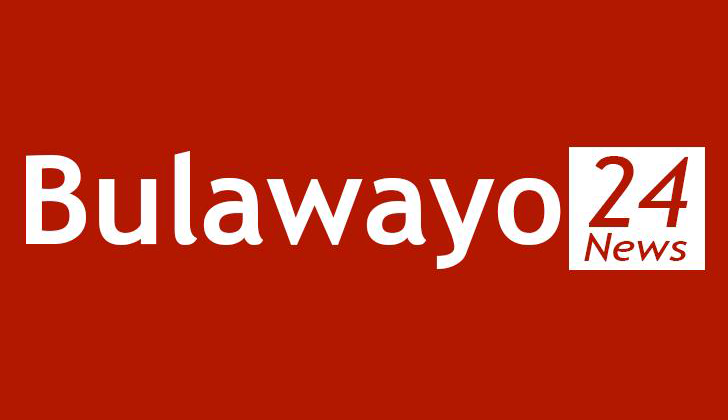 The government will step in to stop schools from forcing parents to buy uniforms at exorbitant prices, primary and secondary education minister Evelyn Ndlovu told parliament on Wednesday.
Ndlovu said the ministry would issue a statutory instrument to deal with schools which are profiteering from the business of selling uniforms after barring parents from securing cheaper ones from retail shops.
Some schools now sell uniforms, and pupils who buy their uniforms from retail shops have sometimes been barred from classes.
Ndlovu said while the ministry has encouraged schools to produce their own uniforms by utilising students learning fashion and fabrics, the plan was never to force parents to buy these at astronomical prices.
She told MPs: "We have a policy on trying to make sure that schools become production centres. However, if schools are now overcharging our people, then we have to come up with a statutory instrument or a policy to control what is happening because it would seem that they are making money out of our people.
"So, we will come up with a statutory instrument or policy document that will control that."
Ndlovu had earlier attempted to swerve MPs' questions by saying they should give her ministry the names of the offending schools "and we will send our representatives so that they can go and talk to the school heads."
Buhera South MP Joseph Chinotimba (Zanu-PF) told Ndlovu that "the question that was posed was not talking about fashion and fabrics in schools."
He added: "The question is, we have schools that are buying uniforms at OK Bazaars, Enbee or sourcing their own self-made uniforms. They are buying these uniforms and reselling them in schools. Some have a policy that says everyone should buy uniforms at the school.
"The school fees are exorbitant, school uniforms are expensive and parents are no longer affording to send children to school. What do we do about such an issue that schools are now selling uniforms at exorbitant prices?"
Earlier, Ndlovu came under fire from MPs over the country's poor pass rate at Ordinary Level and Advanced Level, particularly in rural areas.
Binga North MP Prince Dubeko Sibanda (CCC) said: "In Binga district alone, 18 high schools came out with 0 percent pass rate in last year's (O' Level) examinations. What is the ministry doing to ensure that we reverse these kinds of pass rates that we are witnessing in the country?"
Sibanda drew the ire of the temporary Speaker William Mutomba (Buhera North, Zanu-PF) after he suggested that Ndlovu was "clueless on the extent of the problem" before adding: "In fact, in properly governed countries, one would not stand up and call themselves a minister of primary and secondary education with the level of pass rate that we are getting."
Zanu-PF chief whip Pupurai Togarepi protested that "using words like 'clueless' to a minister, I think it is not correct."
And Mutomba took further issue with Sibanda's statement that Zimbabwe is not a properly governed country.
Said Mutomba: "Hon. Sibanda, what you have just said is so much unparliamentary. Can you withdraw?"
Sibanda then told Mutomba that he was withdrawing the statement that Zimbabwe is not a properly governed country, rephrasing: "Let me say in other jurisdictions, the minister would not have the courage to stand up and call herself a minister of primary and secondary education, with the kind of pass rate that we have.
"Let her tell us what are the pragmatic measures that her ministry is taking to ensure that we reverse these downward trends of pass rate that we are experiencing in the country."
Ndlovu blamed the poor pass rate in rural areas on lack of reading materials and a shortage of teachers. She said her ministry was delivering computers in rural schools to help students access the internet, an advantage enjoyed by city pupils.
She told MPs: "It is true that we have schools in our rural areas that do not have enough teachers. As a result, we appealed to the ministry of public service, labour and social welfare, through the Public Service Commission, to have more teachers recruited this year."
In 2022, she said they requested 50,000 new teachers but the finance ministry was only able to approve 10,000 "because of budgetary constraints."
She told MPs: "This year in our budget we have been allocated 7,000 teachers that are going to be recruited apart from those that we are replacing, for instance those who retired, what we call attrition.
"So we are working closely with the Public Service Commission to first recruit 2,500 to replace those teachers that were retired, those that have passed away or those that have resigned.
"The current position is that we are again working on the recruitment of the 7,000 teachers. We are working to make sure that we get Treasury concurrence for the recruitment of the 7,000. Otherwise the 2,500 we are recruiting because they are already in the budget but the 7,000, we need to clear with Treasury so that at least we pay them."
Source - ZimLive