News / National
Mnangagwa accused of 'constitutional delinquency'
18 Feb 2023 at 19:54hrs |
Views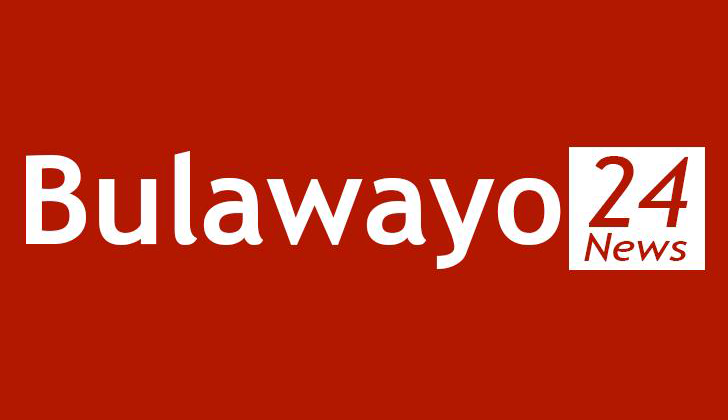 President Emmerson Mnangagwa was criticised as a "constitutional delinquent" on Friday after failing to officially publish the final report of the delimitation of ward and constituency boundaries, as required by law.
Mnangagwa received the report from the Zimbabwe Electoral Commission (ZEC) on February 3, and had a legal obligation to publish it within 14 days in the Government Gazette.
The government insisted then that Mnangagwa had not received the final report, despite ZEC chairperson Priscilla Chigumba's express say-so while handing him the report.
The Zanu-PF leader left for Ethiopia on Friday for an African Union summit, and the Government Gazette did not carry the ZEC delimitation report.
His spokesman George Charamba told ZimLive from Addis Ababa: "The president gazettes what he has received. He doesn't originate it."
The presidency's insistence that Mnangagwa did not receive the final ZEC delimitation report has drawn brickbats from opposition parties and election transparency activists.
"Mnangagwa has failed to respect the constitution by usurping ZEC's delimitation authority and refusing to gazette the final delimitation report on time. ZEC has also failed to be independent and transparent in violation of the Constitution. Today is a sad day for democracy," the advocacy group Pachedu said.
"Delimitation is clearly no longer a national process, but an illegal Zanu-PF process."
Exiled former minister Saviour Kasukuwere accused Mnangagwa of "constitutional deliquency" on Twitter.
Citizens Coalition for Change spokesperson Fadzayi Mahere told ZimLive: "Zanu-PF knows they're staring defeat in the face and so they're resorting to their usual dirty tactics of violating the Constitution, political violence and electoral malpractices. Mr Mnangagwa and ZEC must comply with the Constitution.
"We continue to demand strict adherence to the limits and parameters set in the Constitution. It remains a scandal that the electoral landscape is governed by unconstitutional boundaries set in 2007 before the requirements of sections 160 and 161 were in place especially regarding the need for equal sized constituencies with a maximum variation of 20 percent between any given ones. We also raised concerns around malapportionment of constituencies, gerrymandering, the need for polling stations and polling areas to be made public as well as the fundamental obligation to publish the voters' roll and the census report.
"An election that doesn't comply with the requirement to be free, fair, transparent and verifiable can't possible meet the constitutionality test and will lend itself to being disputed. We cannot afford a further cycle of disputed elections that only leads to further chronic suffering for the masses."
After submitting her final report to Mnangagwa on February 3, Justice Chigumba told reporters ZEC had made corrections to its initial preliminary report after receiving comments from parliament and the president.
"We have reprinted hardcopies of the preliminary report in line with those corrections and we have resubmitted those to the president who has the mandate to gazette the final delimitation report within 14 days of today. It's home stretch to the elections," she said.
Mnangagwa is reportedly suspicious of ZEC, fearing it is being influenced by another faction in his party, and wants the elections body to make amendments until he is satisfied. Insiders say he told Chigumba at the February 3 meeting that he would make further observations and have them ready by February 13.
ZimLive has been told that Chigumba met Mnangagwa on February 13 and he gave her further comments to what ZEC had clearly stated to be its final report.
A source said: "Justice Chigumba received those comments and went away. When Mnangagwa heard nothing further from ZEC, he also went away to Addis Ababa. It's the closest we have had to a constitutional crisis for a while."
Charamba said he was "not aware of such a meeting."
According to constitutional law expert Professor Lovemore Madhuku, ZEC can only make two submissions to the president – a preliminary report for onward submission to parliament to comment, and a final report after taking into consideration the comments by parliament.
"The constitution does not have provisions for anything else after ZEC has received comments to its preliminary report. Its next interaction with the president is final, that is what the constitution contemplates. It must give to the president a final report," Madhuku said, supporting the popularly held view that Mnangagwa is sitting on ZEC's final delimitation report.
"The president's office says that they have not yet received the final report. They have received what they are calling a revised preliminary delimitation report. I must make it clear that there is no provision for what is called a revised preliminary report.
"If the president doesn't do what is required of him in terms of section 161 subsection 11 [gazette the final delimitation report] then of course there would be a breach of the constitution by the president. On the other hand, if ZEC believes it has submitted a final report, ZEC will have no basis for submitting anything else. So, there, I can easily say that it can create a constitutional crisis if that difference in characterisation continues."
The delimitation process has become mired in internal Zanu-PF factional fights, with Mnangagwa loyalists accusing vice president Constantino Chiwenga of working with Chigumba to engineer a complex plan to undermine the Zanu-PF leader.
Mnangagwa's supporters claim Chiwenga, through delimitation and Zanu-PF candidate selection for primaries, wants to build a power base of MPs loyal to him. They claim the delimitation was done in such a way that in a number of constituencies, voters from opposition hotbeds in urban areas were moved to neighbouring rural constituencies held by pro-Mnangagwa Zanu-PF MPs in sufficient numbers to wipe out Zanu-PF's advantage.
They claim this is calculated to gift the opposition Citizens Coalition for Change more seats and deny Mnangagwa a two thirds majority which he craves and hopes to use to amend the constitution to scrap term limits if he wins.
The president's supporters warn of a more dire fate for him if his two thirds bid fails, but he still wins the presidential election. Chiwenga loyalists in Zanu-PF, they claim, will gang up with the opposition MPs and remove him as president through a process similar to impeachment.
Mnangagwa is the first president to have his presidency curtailed by a two-term limit under a constitution adopted in 2013. Should he win in elections expected in August, he would start on his second and final term, which political analysts say would leave him a lame duck president as ambitious officials begin to coalesce around the next likely leader, Chiwenga.
Source - The Herald