News / National
Schools shut as Cyclone Freddy approaches Zimbabwe
24 Feb 2023 at 07:01hrs |
Views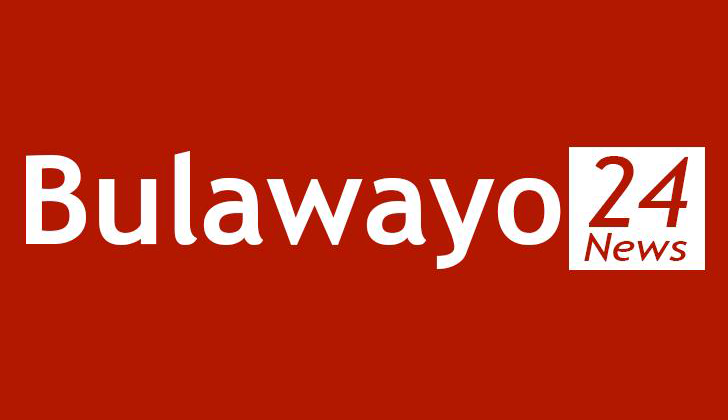 As the fringes of Tropical Storm Freddy reached Chipinge and Chimanimani yesterday, adding to the already heavy rain and lightning that earlier in the week struck and killed one person, Zimbabwe went on full alert to be ready as the eye of Freddy moves into the country today with the Government cancelling today's lessons in all schools in the east and south of the country.
Schools in the six provinces of Manicaland, Masvingo, Matabeleland South, Mashonaland East, Mashonaland Central and Harare Metropolitan will not have lessons today, so day pupils will stay at home and boarders, while staying at school, will be kept safe indoors. These are the provinces that will at least in part be affected by Freddy and its circular swirling cloud bands and so will receive heavy rain.
The lessons cancellation details came from Ministry of Primary and Secondary Education Permanent Secretary Mrs Tumisang Thabela as a result of the cyclone high alert and as a result of the expected extreme weather conditions.
"Heads of schools in these provinces are advised to exercise caution by notifying day pupils not to attend school today or to attempt to cross any flooded rivers," she said.
The Department of Meteorological Services said strong winds due to severe tropical Storm Freddy and early morning rains are expected today from 3am in Chipinge and Chimanimani and spreading to Chiredzi, Bikita, Mwenezi and Beitbridge.
"It should get progressively cloudier from east to west in these areas as the day progresses with heavy downpours towards evening," said the department.
The Department of Civil Protection Committee has activated its systems in preparation for any eventualities in the wake of the envisioned tropical storm. This means mobilisation of all Government staff and units that switch over from normal duties to disaster preparedness, transport and equipment put on standby and the designation of at least two schools in each ward as evacuation centres should the need arise.
While Freddy has been downgraded from a cyclone, rainfall in excess of 65mm is expected in many districts, the trajectory of Freddy can change drastically, and in any case the huge circular cloud formation will have a wide diameter that will cover a number of districts at one time as it moves across the country.
The most likely route for the eye of the storm is still thought to be across southern Manicaland, Masvingo Province and the eastern districts of Matableland South but it can move in a different direction and in any case the full width of the heavy cloud swirling around the eye will probably cover at least parts of Mashonaland East and Central and Harare Metropolitan.
As Freddy moves west it will gradually lose energy, so the weather forecast for Matabeleland North, Bulawayo Metropolitan, Midlands and western districts of Matabeleland South today is briefly cloudy and warm with showers.
Freddy is, however, expected to weaken from tomorrow.
As part of the alert, the Ministry of Local Government and Public Works, which houses the Department of Civil Protection, called on all community and traditional leaders to step up efforts to disseminate information to their communities, particularly in the districts where Freddy will at its most powerful.
"We urge the citizens to take heed of the Meteorological Services Department alerts as they continue monitoring the unfolding situation. Citizens should be on the watch for possible flooding, avoid crossing flooded rivers or streams, stay indoors and avoid artisanal mining during the period. Citizens living in low-lying area also encouraged to move to high ground."
In Manicaland, which usually receives the brunt of any cyclone, Chipinge District Development Coordinator Mr William Mashava said one person and seven cattle were struck by lightning, while two school buildings had their roofs blown off in the district.
"From the rains that have been received so far, some classroom blocks have had their roofs blown off. About eight houses had their roof blown off at Chinyamukwakwa, Vheneka and Chisumbanje areas. In Ward 27, seven beasts that were struck by lightning," he said.
Civil protection systems in the district and development partners have provided help if this is needed.
"We are preparing for any eventuality in the district that might come as a result of the effects of Tropical Storm Freddy. In almost every ward, we have at least two schools that were reserved for possible evacuation. We have received immense support from development partners. Some have donated their vehicles that will be on standby. Some have provided chainsaws, based on the past experiences whereby we could not reach out to some areas after roads were blocked by trees.
"Some chipped in with whistles, megaphones, ropes and other non-food items. Sixty tents have already been delivered to Tongogara Refugee Camp. The Meteorological Services Department in conjunction with the Ministry of Publicity, Information and Broadcasting Services and PLAN will be helping with communication throughout the process," he said.
Chimanimani DDC, Mr Joseph Manyurapasi said a classroom block had its roof blown off at Mataa Primary and said a Chimanimani villager was struck and killed by lightning on Tuesday.
In Mutasa, acting DDC, Mrs Caroline Tichawangana said civil protection was on high alert and no loss of lives and property has so far been reported in the district.
"So far we have not recorded any rainfall related damages. It is raining in most parts of the district and heavy rains are being reported in Honde Valley and areas surrounding DC.
"We have alerted our communities of the impending Tropical Storm Freddy through various platforms and we have identified 93 evacuation centres across the district. We have also activated our district command centre with members on standby to respond to any emergencies," said Mrs Tichawangana.
Buhera DDC, Mr Freeman Maviza said: "All communities have been alerted of the impending storm. Evacuation centres have been established in hot spot areas."
Nyanga DDC, Mr Nyashadzashe Zindove said: "We are always alert and this time we have activated our civil protection unit in the district. So far we have not received reports on any damages and loss of life."
Cyclone Idai survivor, Mr Givemore Muzhambi said his house in Ngangu Township Extension has been flooded by the incessant rains being received in Chimanimani since last week.
"We are frightened. I have a family of eight and during the last cyclone disaster, my house was destroyed while we were sleeping inside. We were all injured and that trauma is coming back to haunt us. We are praying that nothing happens," he said.
Mr Freddy Makuyana said he is planning to leave Chimanimani for Mutare with his family this weekend and return after the anticipated tropical storm.
"A good number of people have actually left Ngangu Township for higher ground and other areas. We are doing this because we lost a lot of friends and relatives during Cyclone Idai. We are alert and were told to rush to evacuation centres when disaster strikes," he said.
Ms Prudence Mukwayo said they are well prepared for the tropical storm.
"Unlike in the past, we are adequately prepared, thanks to the information being disseminated by our community radio stations. We have the station and cyclone monitors telling us to be always alert and I believe this will save lives and property," she said.
Cyclone Freddy hit southern Madagascar on Tuesday night and while it was downgraded to an overland depression, it was expected in the Mozambique Channel yesterday, where it built up strength again to at least the severe tropical storm level, before making landfall in Mozambique,
Freddy was expected to move west over the Mozambique Channel making landfall in the early morning hours of today and quickly weakening over the next three days. But the Met Departments warns that the trajectory may change drastically.
Reports indicate that Madagascar's Government also suspended schools and transport in the path of tropical cyclone Freddy, which made landfall in the southeast of the country on Tuesday evening.
The cyclone reportedly damaged more houses in Madagascar.
Source - The Herald