News / National
Zimbabwe readies for Cyclone Freddy
24 Feb 2023 at 20:05hrs |
Views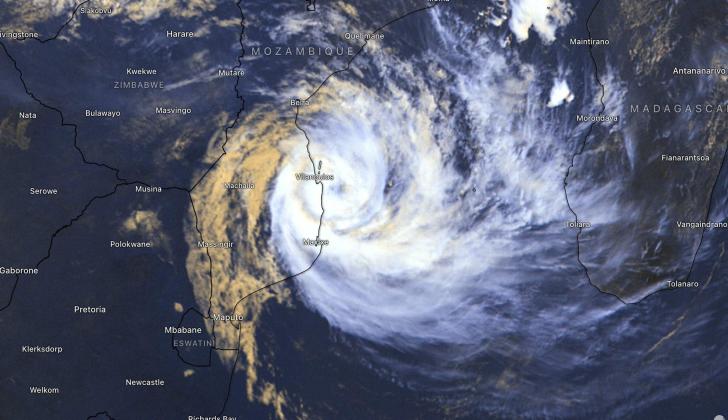 Reports from Southern African Development Community (Sadc) Climate Services Centre indicate that the cyclone, which hit Madagascar on Tuesday night, is expected to make landfall in the region, including Zimbabwe and Mozambique
THE Department of Civil Protection (DCP) says it has established evacuation centres in flood-prone areas in preparation for tropical Cyclone Freddy, which is predicted to sweep through the country by tomorrow.
Reports from Southern African Development Community (Sadc) Climate Services Centre indicate that the cyclone, which hit Madagascar on Tuesday night, is expected to make landfall in the region, including Zimbabwe and Mozambique by tomorrow.
Districts such as Chimanimani, Chipinge, Mwenezi, Chivi, Masvingo and Beitbridge are among those that could be potentially hit by the cyclone, DCP deputy director Farai Hokonya told NewsDay yesterday.
"We have mobilised for regions, but particularly for Freddy, we have gone a gear up preparing to save lives. All districts that might interface cyclones such as Chimanimani, Chipinge, Mwenezi, Beitbridge and Masvingo have evacuation centres," Hokonya said.
"When there are cyclones or floods, people might lose their food stocks. Government and its partners also set aside stocks to assist communities in these areas because they might be difficult to reach. Our mobilisation team is continuously mobilising these resources and sending them to the district where the potential hazard would occur."
Support has also been given in terms of fuel to the police sub aqua unit and the Air Force of Zimbabwe, he said.
"Correct information should continue to be disseminated. It will go a long way in saving lives. Some can go to safe places after receiving information."
Meanwhile, a violent storm swept across Beitbridge town on Tuesday night, ripping off the roofs of the CBZ Bank, Elliot Hotel and several other houses and shops while felling several trees at Beitbridge District Hospital and across town.
Strong wind accompanying the unusual storm also affected the town's power supply after several electricity line masts were grounded.
Water supply into Beitbridge was abruptly cut, affecting the entire border town.
Beitbridge district DCP chairperson Sikhangezile Moyo Mafu said: "We advise people to be cautious and protect children and other vulnerable members of the community."
Scores of people housed at Elliot Hotel offices were left counting losses after the building had a section of the roof blown off.
Beitbridge residents appealed to their municipality to repair badly damaged roads that had almost become impassable.
Source - Newsday Zimbabwe