News / National
US, UK to spoil Zimbabwe polls
25 Feb 2023 at 06:46hrs |
Views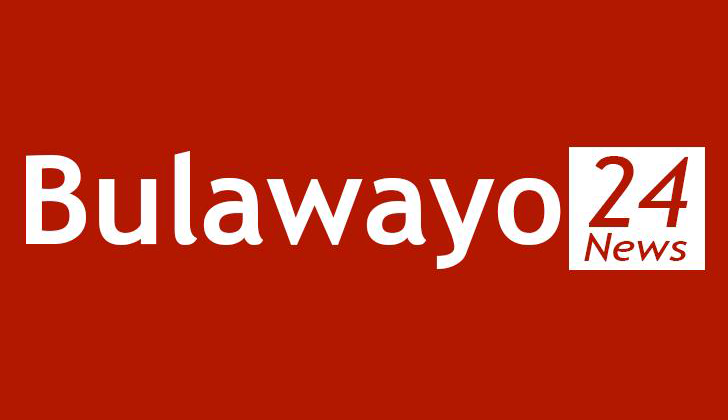 The United States (US) and the United Kingdom (UK) are determined to spoil the country's elections to isolate Zimbabwe on the international stage and in their subversive plots, they have roped in non-governmental organisations (NGOs) and some media outlets.
Commenting on a story published in The Herald on Thursday detailing how the US was dangling US$37 million to NGOs to stealthily interfere in the forthcoming elections, Presidential spokesperson and Deputy Chief Secretary (Communications) in the Office of the President and Cabinet, Mr George Charamba, said the Government was on top of the situation and would not hesitate to clampdown on subversive elements, especially now that the Private Voluntary Organisation (PVO) Bill was set to become law.
While there was a flurry of activity as the country gravitated towards the 2023 elections, in the past year several attempts by the West, particularly the US, to sneak in so-called monitors, were thwarted by alert authorities.
Mr Charamba said the heightened activities in the NGO sector were just a tip of the iceberg.
"A lot has been happening and a lot will continue to happen as we heat up towards the 2023 harmonised elections. In fact, you will be surprised that from as early as mid-last year we deported several deputations from American institutions, principally IRI (International Republican Institute) and NDI (National Democratic Institute) who were trying to force themselves on us on the grounds of what they termed long-term monitoring and observation of local elections," said Mr Charamba.
The mission of the US, which had become more daring as elections loom, was essentially to scout for conduits to funnel illicit money into Zimbabwe and get manpower that would be used to ostensibly monitor elections, but in reality trigger chaos in the event the opposition lost elections.
It has also emerged that US Secretary of State in the Bureau of African Affairs Mr Robert Scott was set to visit Zimbabwe to push for his country's interests and interfere in Zimbabwe's electoral process through a meeting with Zimbabwe Electoral Commission (ZEC) chairperson Justice Priscilla Chigumba.
"We are going to very courteously ask this gentleman, who has invited himself on us that he must wait for an agreement between America and Zimbabwe, for America to have right of audience with our chairperson of ZEC on the one hand and for Zimbabwe to have similar rights with the Attorney-General of the US before they go for elections. Diplomacy proceeds in reciprocity, we will assert our sovereignty," said Mr Charamba.
For the US in particular, which still maintains illegal economic sanctions on Zimbabwe, there was a realisation that the sanctions were spectacularly backfiring as they missed out on investment opportunities in Zimbabwe, and what was worse, to their international trade rivals.
Further, the US finds itself isolated as European Union (EU) member states have reviewed sanctions against Zimbabwe, owing to reforms that have been implemented by the Second Republic.
"So what the Americans are wishing for, and what they would want to see happen are elections fraught with violence, that is discredited so that they can then use that information to discredit the legitimacy of the poll outcome.
"What Americans aim to do is to spoil things for us, import violence, sponsor violence, discredit the electoral process so that they can have a face-saving excuse to maintain their illegal sanctions against this country, that has nothing to do with a democratic process here, but everything to do with what they consider as a hostile foreign policy which Zimbabwe is accused of pursuing, in respect of mining, in respect of war in the East, which by the way has nothing to do with us but certainly in respect of our resources.
"We reserve the right as a sovereign nation to decide who to partner with, after all they are the ones who chose to sanction us, in which case they have discounted themselves as a potential partner in our economy".
Thus, Mr Charamba said, to spoil the elections, the US will stop at nothing to throw spanners into the country's electoral processes, ever apprehensive of a Zanu-PF victory.
"They have had several meetings both internally, in other words inside Zimbabwe as well as within the neighbourhood of Zimbabwe, and I won't mention names at this juncture, where they have been staging meetings which are graced by certain naive Zimbabweans, meetings meant to plan and map mechanisms for pushing illicit funds that will then be used to support the opposition and to support para-opposition organisations which will tend to give credence and amplify messages of dissatisfaction with the electoral process from opposition members. As events would have it, we are very much deep in their structures and we know everything that they are planning, we even know the amounts they have placed in different institutions within the neighbourhood, and much worse we know the channels that they are going to use".
But such days of fanning subversion in the name of civic education are soon to end as the PVO Bill is set to become law.
"That money is beginning to be brought into the country, we know the spoors and we will soon clamp down on them. What we lacked was the legal framework to allow our various institutions to take decisive action against that wanton interference by the Americans, one hopes that as soon as the Bill becomes law, then you will see our systems going into full swing to see that all that mischief is dealt with", said Mr Charamba.
The NGOs are also planning an orgy of violence similar to that which was instigated by the MDC in 2018 when it lost the elections and this time around, the CCC activists will be embedded as election monitors at 10 250 polling stations around the country.
"This is a deployment of violence garbed as monitors in the event that the CCC loses the election, something that they know is inevitable," Mr Charamba said.
While America's gripe with Zimbabwe is over the investment and Zimbabwe's position in international geopolitics-the UK on the other hand is determined to scuttle Zimbabwe's bid to rejoin the Commonwealth and any incidences of violence in the forthcoming elections will work in their favour.
"The British are worried that the Commonwealth member states have taken a firm position that Zimbabwe must come back into the Commonwealth and that decision must be a result of a sum total of member states. It means the British, the Australians, and Canadians no longer have the prerogative of deciding Zimbabwe's application; what the British are gunning for is a discredited election which will then be used to block Zimbabwe's re-entry," said Mr Charamba.
Lured by cash, Mr Charamba said a publisher of a local newspaper is set to stand on the ticket of CCC in the forthcoming elections.
"The newspaper structures are being used to support the opposition in the name of supporting the media in the country, we are aware of that. You have youngsters straight from university, very innocent, you have now been conscripted to be part of those organisations that have been hastily put together because of the lure of money. They don't realise that in terms of international law, it is actually seditious subversion, you are really laying yourself open to seditious charges and they carry with them a very long sentence. This is friendly advice to all Zimbabweans who are associated with foreign created subversive organisations that they are skating on very thin ice, the long arm of law will catch them".
Source - The Herald