News / National
Do not blame Mugabe or Mnangagwa: blame Zanu-PF
25 Feb 2023 at 17:44hrs |
Views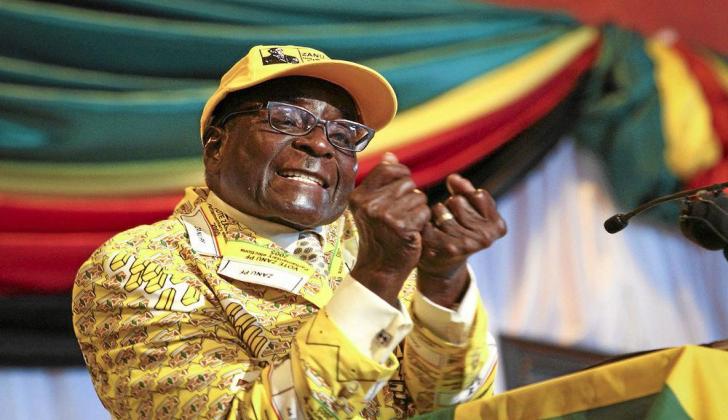 Zimbabwe has been in reverse gear since the early eighties. The late Robert Mugabe inherited a sound economy with sound infrastructure and amenities. He wasted no time exhausting the state resources and emptying the state coffers. He allowed his lieutenants to dip their snouts in the economic trough. Economic mismanagement became the order of the day till Mugabe came face to face with his maker. Not only did Mugabe preside over a failing economy but also created and perpetuated tribalism and the breakdown of society's moral fabric. Human rights were trampled upon willy-nilly.
This promoted the rapid proliferation of rabid politicians who are heartless and bent on enriching themselves at the expense of the ordinary citizens of Zimbabwe. Greed and more greed have made sure that services like health and education barely exist countrywide. By the late nineties it became obvious to many that Mugabe's government was living beyond its means. It then resorted to borrowing from loan sharks of the IMF type. Fingers started pointing at the man in charge, Robert Mugabe himself. Anyone but Mugabe mantra became louder in the early 2000s, "Mugabe must go" became a common chorus nationwide. He flip-flopped in blaming everybody and everything else except his misrule and mismanagement. The West and sanctions were his favorite scapegoats. It seems that Mugabe was a symptom and not the disease or the underlying aetiology.
The "Mugabe must go" chorus spilled out into the corridors of power and raised its head among Zanu PF loyalists and leaders including the feared politburo. Various names were touted as successors. By a stroke of misfortune, Emerson Dambudzo Mnangagwa's name was also thrown in the hat. Alas, Dambuzo by name, Dambuzo by deed. Zimbabwe got out of the frying pan and into the fire in 2017 when Emerson Mnangagwa was installed as the coupe leader and de facto president of Zimbabwe. And the rest, as they say, is history.
To spell it out Zimbabwe's current president missed a golden opportunity to reverse the damage done by his predecessor. At first there was a glimpse of hope as he paid lip-service to a soon coming better Zimbabwe, He threw a scarf over his shoulders and announced to the whole world that Zimbabwe was open for business. Up to today nobody knows what he really meant by that statement. It seems that his close family and clan were paying attention as they were quick off the marks in setting up private enterprises using public funds. This included dabbling in the lucrative transport industry. With one stroke of a pen, Kombi minibus owners were out of business. Their livelihoods instantly destroyed to feed the fat cats of Zimbabwe's political elite. Things have become worse under EDPfee as he prefers to be known (EDiot is the better version preferred by the majority). It soon became clear that ED was, and, is the wrong man for the job. Now there are whispers that he could be replaced by General Chiwenga (This is not a joke!).
There is a problem with this approach of replacing Zanu PF leaders. The problem is not with the personnel but with the party itself. Zanu PF is an ideologically bereft party. Zanu PF is a party with no principle or morality. It is a party with no conscience, no heart, no soul and no substance. Zanu PF leaders have been walking over dead bodies since Day 1, following the unfortunate formation of this party in 1963. Zanu PF leaders have no clue how to govern for the good of many. They do not understand what nationhood implies. Zanu PF has no clue how to run a basic economy. Changing Zanu PF leaders is not the solution. The solution is getting rid of Zanu PF lock, stock and barrel. This is the only way Zimbabwe can have a chance to return to factory settings and become functional again. No one associated with Zanu PF can revive these Zimbabwean fortunes. It may even take a Ndebele, a woman or a boy (Chikomana) to revive Zimbabwe.
Zenzo Siziba is a political and human rights activist writing in her own personal capacity She can be contacted at ZenzoSisi2@gmail.com.
Source - Zenzo Siziba