News / National
Vapostori4ED leader basher granted $100 000 bail
28 Feb 2023 at 07:41hrs |
Views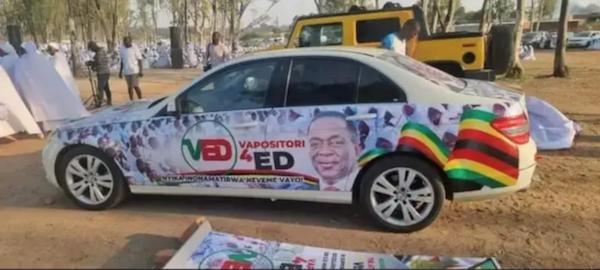 ONE of the two Harare men arrested last week for allegedly assaulting a Vapostori for ED chairperson was yesterday granted $100 000 bail by a Harare court.
Elvis Borerwi and Tafadzwa Matoro, who were represented by Kingston Mukanganwi and Kudakwashe Munyoro, appeared before magistrate Noticia Shenje who ordered them not to interfere with State witnesses.
Borerwi was then granted $100 000 bail, but Matoro's bail application for the assault case is pending although he was granted $80 000 bail in a case he is accused of pointing a firearm at the complainant, Llyod Gwasira, popularly known as Madzibaba Moses, who is the founder of Johane Masowe Chishanu sect.
It is alleged that last Tuesday, the complainant went to Highfield, Southerton, Lochinvar, Kambuzuma and Warren Park in Harare to perform prayers for sect members.
He was in a convoy of three vehicles. After conducting prayers in Warren Park 1 at Rodrick Madzima's house, they met Matoro who was driving his vehicle.
They spoke and the accused phoned his cousin Borerwi to also come and talk to the complainant.
During that time, the complainant also prayed for Moreblessing Muriva in Warren Park 1.
As they were leaving Muriva's house, Matoro signalled asking the complainant to stop.
The accused started shouting at the complainant saying he was a wizard who had been sending goblins to Borerwi's house in Warren Park.
Matoro and Borerwi then confronted the complainant who was about to enter his vehicle.
Borerwi dragged the complainant out of his vehicle and threatened to kill him.
Matoro then went to his vehicle and took a pistol, corked and pointed it at the complainant. Gwasira's followers swiftly reacted and disarmed the accused person, who then drove away.
The matter was reported to the police and the pistol handed over.
Source - Newsday Zimbabwe