News / National
Zimbabwe police recover stolen vehicle
28 Feb 2023 at 11:27hrs |
Views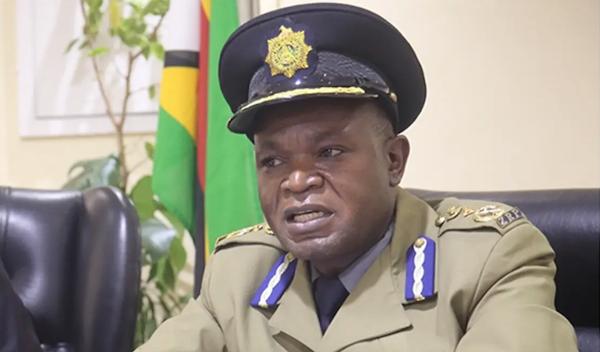 Assistant Commissioner Paul Nyathi,
Police have recovered a Toyota Corolla Spacio which was stolen in a robbery in the central business district (CBD) on February 23.
The vehicle was found dumped by the roadside along Masvingo Road.
In a statement, national police spokesperson, Assistant Commissioner Paul Nyathi, said: "Police in Chivhu recovered a Toyota Corolla which had been stolen in a robbery in Harare CBD on February 18.
"A team of police officers on patrol noticed the vehicle dumped by the roadside at the 28km peg along the Chivhu-Moffat Road.
"Through investigations, the owner of the vehicle was successfully contacted through a receipt which was picked in the vehicle. Verification was made and complainant positively identified the vehicle."
Meanwhile, police in Bulawayo arrested Alison Zulu (32) in connection with a robbery which occurred on February 24 at Ndiweni Village in Kezi.
"The suspect duped his 60-year-old neighbour by telling him that there was someone who was selling some donkeys in Madwaleni, Kezi.
"The complainant requested the suspect to escort him to Madwaleni to buy the donkeys. Along the way the suspect attacked the complainant with a metal bar on the head. He then robbed the complainant of his R7 450 and fled.
"Working on a tip-off, alert traffic police officers in Bulawayo intercepted a Bulawayo bound Mzansi Bus at the 20km peg along Bulawayo-Matopo Road, arrested the suspect and recovered all the stolen cash," said Asst Comm Nyathi.
Source - H-Metro