News / National
US envoy jets into Zimbabwe to interfere with polls preparations?
02 Mar 2023 at 20:16hrs |
Views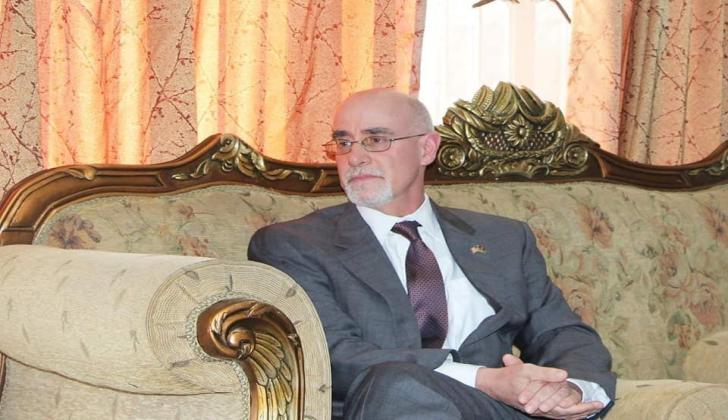 UNITED States senior official Robert Scott yesterday jetted into the country for a two-day visit aimed at holding talks with stakeholders and ensuring free and fair elections.
Zimbabwe is expected to hold general elections by end of August this year.
Speaking on arrival at the Robert Gabriel Mugabe International Airport in Harare, Scott who is the deputy assistant in the Bureau of African Affairs said Zimbabwe's elections were the primary reason for his visit.
"I am here to engage in a series of meetings with government, civil society and other actors in the political, social and economic arenas to listen, to take on board their messages to me, but also to pass along our hopes from the US specifically for peaceful and inclusive elections. That would be the primary goal of my trip here, but l am also looking forward to having meetings and to taking aboard additional information from my two-day visit here," Scott said.
While Zimbabwe is expected to hold general elections later this year, President Emmerson Mnangagwa is yet to make a proclamation on the election dates.
The international community and regional blocs have been piling pressure on Mnangagwa to hold credible elections with the country having a history of contested elections since 1980.
Last Thursday during the second structured dialogue platform on debt arrears clearance, Mnangagwa promised free and fair polls.
"Zimbabwe will conduct free and fair elections this year because each time l am in contact with diplomats they ask about free elections. They are going to be free and have always been free," Mnangagwa said.
Political Analyst Effie Ncube said the US visit has provided the opposition with ammunition to push for meaningful electoral reforms.
"The opposition should use the opportunity presented by the visit to put pressure on the government for meaningful and comprehensive electoral reforms. Of these, the most important is ensuring an independent election management body, a clean voters' roll, de-politicisation of the police and ending violence against the opposition. These reforms are crucial for a democratic election."
Meanwhile, the minister of Foreign Economic Relations of the Sverdlovsk Region of the Russian Federation, Yarin Vyacheslav also arrived in the country yesterday to discuss potential areas of economic cooperation and to broaden cooperation on account of the political relations between Zimbabwe and the Eurasian country.
This means Zimbabwe is currently hosting two superpowers embroiled in a diplomatic rift over Russia's invasion of Ukraine.
Political analyst Vivid Gwede said the visits by the US and Russian envoys show that Zimbabwe was busy lobbying for international relations.
"But it is also trying to play a balancing act and maintain its traditional relationship with Russia. The visit also dramatises the current geopolitical jostling in Africa sparked by the war in Ukraine. But the eyes of ordinary Zimbabweans remain fixated on this year's harmonised elections and the need for a genuine political and economic transformation beneficial to the country," Gwede said.
He said Zimbabwe was not an enemy of Russia and the US, but is showing that it needs everyone.
"I think Zimbabwe has since moved past this situation between Ukraine and Russia," Gwede said.
Source - Newsdsy Zimbabwe