News / National
US demands Mnangagwa halt PVOs Bill
03 Mar 2023 at 06:29hrs |
Views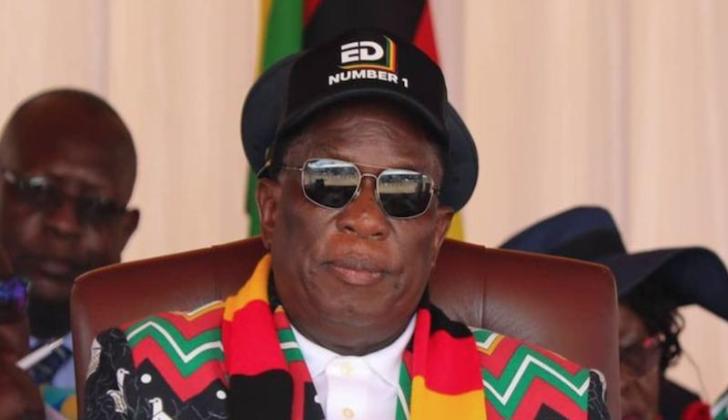 THE United States yesterday pressured government to halt its controversial Private Voluntary Organisations (PVOs) Amendment Bill, widely viewed as oppressive and meant to weaken democratic space ahead of the August polls.
Visiting US deputy secretary in the Bureau of African Affairs, Robert Scott yesterday told journalists after a meeting with Foreign Affairs minister Frederick Shava that the issue of the PVOs Amendment Bill was discussed during the meeting, as well as electoral issues.
The PVOs Amendment Bill is now before President Emmerson Mnangagwa for his signature.
Critics view it as unconstitutional as it prohibits PVOs from supporting or opposing political parties or candidates in an election, and gives government powers to register or deregister civic society organisations viewed anti-government.
"We spoke about the PVOs Amendment Bill," Scott told journalists after the meeting.
He also called for non-violent elections this year.
"It was important to have this dialogue, we talked through important topics including the African Development Bank-led reform programmes and the upcoming elections. We agreed on the need for non-violence and for leaders to continue to call for clear transparent elections," he said.
Last week, 1 400 Zimbabweans signed a petition calling on Mnangagwa to stop signing the Bill into law.
Shava said government expects Scott's visit to improve Zimbabwe's relationship with the US.
"I very much welcome the opportunity to discuss with you matters of interest to both countries, and hopefully we start charting a path for friendly relations between our two countries," Shava said.
Scott is also expected to meet opposition leaders and members of civic society during his two-day visit.
Meanwhile, Minister of Foreign Economic Relations of the Sverdlovsk Region of the Russian Federation, Yarin Vyacheslav met government officials to discuss areas of economic cooperation with Zimbabwe.
Speaking during a meeting with Vyacheslav in Harare yesterday, Industry and Commerce minister Sekai Nzenza said Zimbabwe and Russia's relationship dates back to the liberation struggle era.
"This relationship has cascaded into a good standing with Russia's neighbours such as the Republic of Belarus which visited Zimbabwe just over a month ago.
"We are excited to experience an expansion of a window of opportunity in the Euro-Asian region for our exporters. In this regard, I exhort the private sector to take advantage of such a corridor to explore new markets in this region," Nzenza said.
Source - Newsday Zimbabwe