News / National
Ramaphosa postpones Cabinet reshuffle
03 Mar 2023 at 08:44hrs |
Views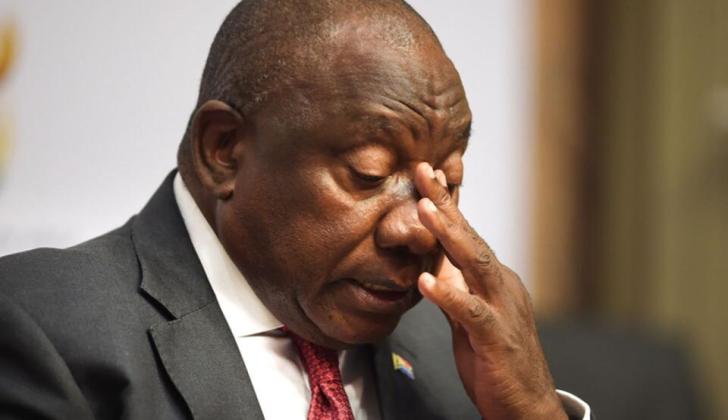 President Cyril Ramaphosa postponed announcing changes to his executive on Thursday due to ill health.
News24 says it understands that he was meant to meet with ANC officials at midday on Thursday to finalise new appointments to his Cabinet, but the meeting was called off at the eleventh hour.
The final consultations were set to occur at Mahlamba Ndlopfu - the president's official residence in Pretoria.
Two insiders who were close to discussions said that ANC officials were told that Ramaphosa had a cold and that the talks had been indefinitely called off.
"They were told by the ANC SG [Fikile Mbalula] that the president has a cold and that they would not meet as expected," a well-placed source said.
Ramaphosa is said to have been unwell since Monday, when he hosted Ugandan President Yoweri Museveni.
He is under pressure to fill vacancies in his executive, including the deputy president position, and select the new electricity minister he announced in his State of the Nation Address.
Ramaphosa was due to meet ANC alliance partners to inform them of his final decision following weeks of consultation.
He was also supposed to have had a separate meeting with ANC deputy president Paul Mashatile, who is likely to become the next deputy president of the country following the resignation of David Mabuza from government.
"He told them he could not meet because he has a cough, and so he postponed," a second insider with knowledge of the matter said.
They said all indications were that Ramaphosa would now announce changes to his executive on Sunday.
Everything was set for him to make the announcement on Thursday, with ministers who were scheduled to host press briefings to expand on the commitments made by Ramaphosa in his SONA postponing their briefings.
On Wednesday, GCIS sent out two media advisories of press briefings, that were supposed to be held on Thursday - one by Ministers Nkosazana Dlamini-Zuma and Thulas Nxesi and another by Sports Minister Nathi Mthethwa and Environment Minister Barbara Creecy. They were postponed indefinitely.
Mashatile told journalists that Ramaphosa would make changes to his Cabinet in the coming days.
Source - news24