News / National
Chiroto vows to expose Chamisa
04 Mar 2023 at 08:18hrs |
Views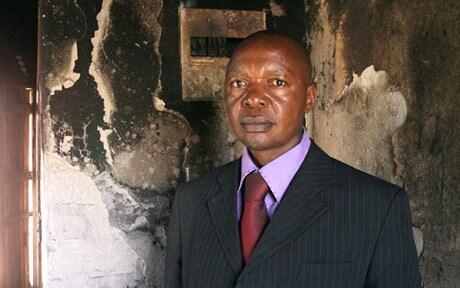 Mutare-Former Harare Mayor and President of Urban Council Association in Zimbabwe who is among a host of Zanu-PF returnees has declared that he will expose all strategies and inside information that binds main opposition Citizens Coalition for Change (CCC) as the nation gears towards the harmonised 2023 elections.
Former Harare Mayor Emmanuel Chiroto made the declaration and vowed to help Zanu-PF to a land slide victory while addressing Zanu-PF party members in Mutare on February 17, 2023.
"It's good to be home. We were welcomed with warm hands by our President Emmerson Mnangagwa. I will expose all the tricks that Chamisa (Nelson) plans to execute because l was once part of the opposition. Zanu-PF will post a landslide victory this year," said Chiroto.
He added that it's pointless to continue opposing President Mnangagwa who is pushing for economic development and vision 2030 through National Development Strategy 1 (NDS1).
"I was also part of the gimmick' Chinja Chinja' but now l have changed from the yellow hand to the fist. I was once Mayor for Harare and l was also once a president for all mayors in Zimbabwe. It's true we were part and parcel of the opposition but with the amount of work being done by President Emmerson Mnangagwa, why should one continue opposing?" he added.
Chiroto joins other disgruntled opposition figures like former Masvingo Urban legislator Tongai Matutu who has not rested on mission to destroy the opposition party (CCC) after defecting to Zanu-PF.
Other members who have been roped in by the ruling party are Farai Nyandoro, Solomon Machingura, Simon Chidhakwa, Peter Matambo, Elison Samuriwo, Tiripai Chipondeni (formerly with NPF) and Gift Nyama.
Former MDC leader the late Morgan Tsvangirais blood brother Collins Tsvangirai was also among the latest returnees revealed during a party event held in Harare on February 10.
The event which laid on the "Kumusha/Home/Ekhaya" was graced by President Emmerson Mnangagwa who said that the ruling party was open for more returnees.
Other returnees who have been roped in are former Kwekwe Central MP Blessing Chebundo, Former ZINASU Spokesperson Tatenda Mandondo and Lilian Timveous who once held the Treasurer General post in MDC Alliance.
Chiroto's and his family were once attacked and abducted by ZANU-PF supporters when he assumed the deputy mayor post in 2008.
Source - TellZim News