News / National
'Zifa officials a confused lot'
07 Mar 2023 at 05:28hrs |
Views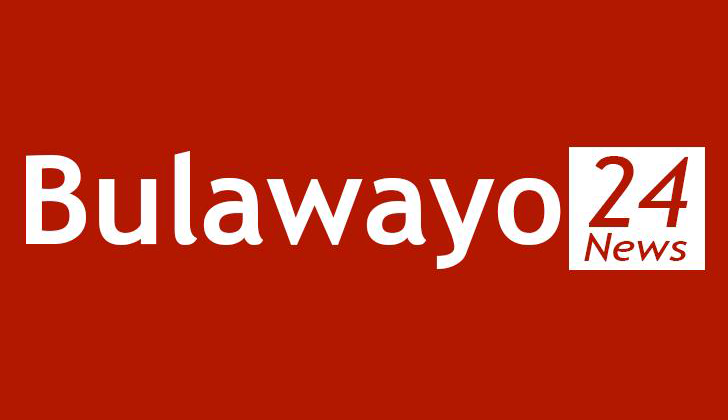 A CHICKEN INN football club executive member has accused Zifa of double standards following their decision to ban coaches without Caf A coaching licences to coach in the Castle Lager Premier Soccer League (PSL) this season.
The local football governing body said, starting this season, it would strictly enforce Caf and Fifa club licensing regulations which, among other things, allow only Caf A licence holders to sit on the technical bench in the topflight league.
Consequently, a number of coaches who previously enjoyed exemptions have been affected. They include former Warriors coach Joey Antipas who has lost his coaching job at Chicken Inn and had to be reassigned to the post of technical director by the club he led to the league championship in 2015.
Hwange coach Bongani Mafu, a former Warriors assistant coach, is also on the brink of losing his post because he does not have the Caf A badge, with the league returnees set to reappoint Nation Dube.
The situation has infuriated Chicken Inn executive member Tavengwa Hara, who has described Zifa's decision as "mad" and the local football governing officials as a "confused lot".
What triggered Hara's fury is the fact that Zifa lined up Antipas and Mafu to take charge of the Warriors' Africa Cup of Nations (Afcon) qualifying campaign last year before the team was chalked off due to the Fifa ban.
"These guys are just a confused lot," Hara said. "Some of the coaches that they have banned to coach in the local league have worked for the Warriors before and got accredited by the same Caf."
"It's unfair because when our coach (Antipas) was exempted to coach in the league before, there were valid reasons. Remember this course was last held here in 2017. He couldn't manage to attend because he was coaching in South Africa at Amazulu who could only release his assistant Prince Matore."
Matore, a protégé to Antipas, has since taken over at Chicken Inn and will be assisted by former Bulawayo City coach Farai Tawachera.
Antipas, a Caf B licence holder was one of the coaches previously exempted to coach in the league because of his illustrious coaching career which has seen him win two PSL titles with two different clubs.
"He has been exempted on that ground and also that he has been coaching the national team where Caf itself gives him an exemption," he added before explaining why they quickly reassigned him.
"So when we saw what Zifa has been saying now, of course we don't have something that is official, we didn't want to be on the same lane with the people who are exhibiting confusion. We just had to elevate him and we just hope with his new position he will continue to do his duties from the bench."
"We are trying to find out their justification of banning someone who can be accredited by Caf itself to coach the national team and then can't sit on the bench to coach Chicken Inn. It's madness and a blow to us. I also know for a fact that when rumours came last year that the Warriors could be allowed to participate in the Afcon qualifiers, the same Zifa approached Antipas, Mafu and Jairosi Tapera to pick the squad for the qualifiers. So they are saying Antipas and Mafu are good enough to coach the national team, but cannot coach in the league. There is a lot of confusion at Zifa and we didn't want to be engulfed in that confusion where we will be told at the last minute to look for a new coach like what is happening at Hwange where one coach assembled the team, but they now have to bring another coach."
Chicken Inn could also be forced to look for a new goalkeeper's coach as the incumbent Energy Murambadoro, does not have the requisite qualifications. The former Warriors goalkeeper was barred from sitting on the bench at the tail end of last season.
Interestingly, Murambadoro was the Warriors goalkeepers' coach at the 2021 Afcon tournament.
"He was sitting on the bench. And then Zifa are refusing him to sit on the bench for matches that are not even recognised by Caf and Fifa. You wonder what's happening at Zifa."
It's not clear if Murambadoro will be allowed to sit on the bench this season since he attended a Zifa goalkeepers coaching at the start of the year.
Champions FC Platinum are also fretting over the composition of their technical team for the upcoming season as coach Norman Mapeza's assistant Daniel Vheremu also does not have a Caf A coaching certificate.
"This decision is just to suppress young and upcoming coaches," Hara believes. "For those five years without Caf coaching courses in Zimbabwe, how many prospective and retired players were affected? I'm pained by the fact that promising coaches like Joey and Vheremu might be forced to watch matches from the terraces yet Caf itself and foreign teams recognise them."
Zifa last month torched controversy when they conducted a Caf A elite refresher course for Caf A licence holders to ostensibly validate their certificates.
Caf A licences are valid for three years after the year of issue or renewal, and the document can be renewed for a further three years upon completion of a refresher course organised by Caf.
Attendees were charged US$ 300 for a course whose legitimacy remains questionable since Zifa is currently suspended by both Caf and Fifa.
Source - Newsday Zimbabwe