News / National
Accident victims linked to robbery
08 Mar 2023 at 07:34hrs |
Views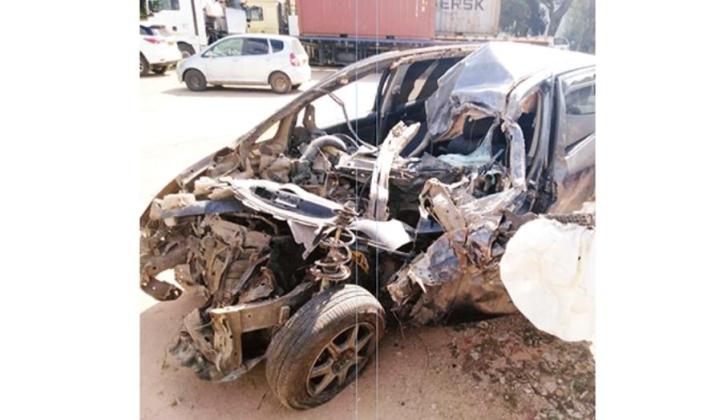 A gang of three robbers who first dispossessed a driver of a Toyota Wish in Rusape on Thursday night last week and then raided a bottle store was involved in an accident a few hours later when they crashed into a CMED truck in Marondera early the next day, killing two of the gang and severely injuring the third.
The Toyota Wish was stolen from a Rusape motorist and it is alleged that after stealing the vehicle, the three went on to break into a bottle store in the town where they stole a lot of beer, cash and other items before fleeing from the town towards Harare using the stolen vehicle.
But at 6am on Friday in Marondera they were overtaking a vehicle when they collided head-on with a truck coming from Harare.
Two robbers died on the spot, while the driver was severely injured, police said. More than 10 people in the CMED truck sustained minor injuries and were taken under police guard to Marondera Hospital, but no one was seriously hurt.
"The Wish driver who is alive was able to talk and identified himself as Jabulani Mike Shereni. He was immediately ferried to Marondera Hospital for treatment.
"Searches were done on the bodies of the deceased and one was found with a Zimbabwean passport in the name of Collen Vincent Chatadza. The other one had no identity particulars but he is an adult of around 30 years.
"The vehicle was searched and a lot of beers, a Tecno smartphone and Itel phones, a stop watch, and some cash amounting to US$14 and $4 630 were recovered.
"CID Rusape confirmed two robbery cases which had occurred the previous night in the town. One robbery case involved a motor vehicle matching the Toyota Wish. The three also matched the description of the robbers who were being sought for an unlawful entry case which had occurred at Max Village Bottle Store, Rusape.
"The cellphones and beers matched those stolen from the bottle store in Rusape," Mashonaland East Provincial police spokesperson Inspector Simon Chazovachiyi confirmed.
He warned robbers that Mashonaland East Province was a no go area for criminals, adding that investigations were in progress.
Source - The Herald