News / National
Beitbridge woman builds successful business empire
08 Mar 2023 at 07:27hrs |
Views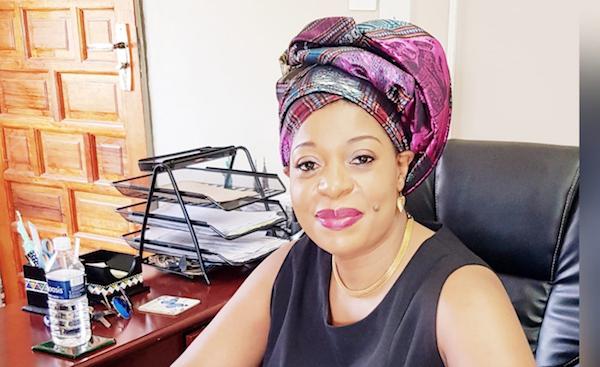 ONLY yesterday, Beitbridge-based businesswoman, Dr Anna Muleya (50) operated a barbershop in the border town.
Today, she is a multi-award-winning successful businesswoman with a thriving business empire employing more than 20 people including economically empowering several youths through funding their start-ups.
Dr Anna Muleya, who also chairs the Beitbridge Business Expo, is the proprietor of Lanaheil Investments with subsidiaries in custom clearing and logistics, a baobab fruit juice manufacturing company called Essential Delights.
She started off with a barbershop in 1999, and over the years managed to build a business empire together with her husband, Mr Hosea Muleya.
Lately, Dr Muleya has been scooping awards in recognition of her business acumen.
Last year, she was the first runner-up (Businesswoman of the Year 2022) at an awards ceremony held by the Zimbabwe National Chamber of Commerce (ZNCC).
"I got into business in 1999 with a modest barbershop at Living Waters Complex in Beitbridge town.
This was after I realised that the community within the town and my son needed a barbershop with a steriliser, proper equipment, and a clean environment," she said.
"At that time, I was still employed as a controller by Allen Wack and Shepherd, a customs clearing agency until I resigned in 2000, and became a full-time businesswoman."
Dr Muleya said since then, her business empire started growing slowly.
"I actually tried many projects and along the way, some were very successful and others failed and those became my life lessons and a stepping stone," she said.
In 2002, she pooled resources and founded Lanaheil Clearing Services together with her husband.
The company has become a force to reckon with in the freight forwarding sector.
"At its inception, I became the finance director and 50 percent owner until today. Both of us having been employed as clearing agents, this was our area of expertise," she said.
"Lanaheil Clearing Services, which celebrated two decades of service last year, is a customs clearing and logistics company with its head office in Beitbridge and branches all over the country."
The company handles imports and exports on all forms of transport, be it road, rail, air, or sea.
"We take care of all the required paperwork and assist in sourcing the appropriate transportation right up to the customer's doorstep," said Dr Muleya.
She said the company has played a huge role in facilitating regional and international trade.
Dr Muleya said they assembled a team of dedicated staff to make the shipping and forwarding of cargo and commodities seamless within the Sadc region.
"Our teams are made up of dedicated, experienced, and extremely knowledgeable members. We are committed to our customers and we always ensure that they get the directors' personal attention," she added.
The businesswoman said she was passionate about women and youth empowerment. She is mentoring a few young people in the border town who are aspiring businesspeople.
"The youth in Beitbridge are well versed with my open-door policy and I have a strong passion to assist them find their feet in the cut-throat corporate world. At the moment, I am working in partnership with one of the youths, Kudakwashe Garaipasi," she said.
Mr Garaipasi (33) was among the 16 outstanding youths who were honoured by President Mnangagwa during the National Youth Day celebrations in Lupane recently.
He is the founder and director of Ufarana Youth Development and Empowerment Project. He was awarded the prize for his work in promoting domestic tourism.
For his efforts, Mr Garaipasi received a certificate and US$1 000. He was nominated as Outstanding Winner for the National Award on Tourism and Environment.
"We started a company called Essential Delights which is a baobab beverage manufacturing company that employs 100 percent women. Our products are doing very well on the market and with the help of ZimTrade we are well on the way to start exporting soon," said Dr Muleya.
She said as a woman, she is proud to be assisting fellow women grow in business and creating opportunities for them.
"I believe in women empowerment and as women, we should be able to give each other chances that will help us to all rise and create jobs for ourselves. We should not be scared of trying out new things," said Dr Muleya.
She said juggling between being a wife, a mother and a businesswoman can sometimes be difficult and requires patience, perseverance and commitment.
"Last year, I received the Zimbabwe National Chamber of Commerce Matabeleland South Businesswoman of the Year 2021 runner-up award. I also got the women corporate directors' network forum's 50 visionary and inspirational women award 2022," said Dr Muleya.
"Essential Delights received the Megafest disruptive organisation of the year 2022 diamond award."
Source - The Chronicle