News / National
Zimbabwe councils not disclosing all revenue streams
08 Mar 2023 at 07:20hrs |
Views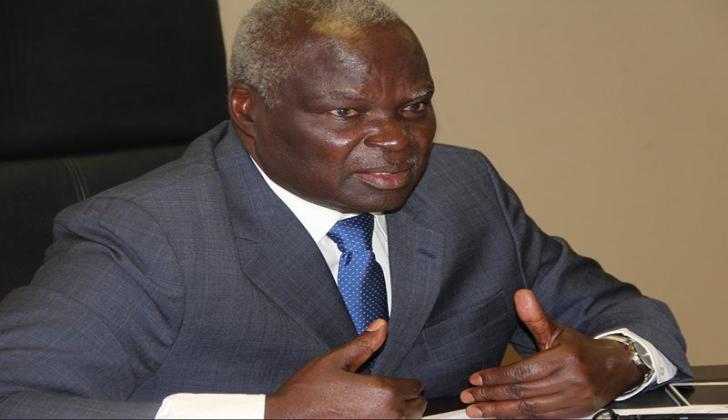 GOVERNMENT has unearthed a lot of irregularities in the running of local authorities, amid revelations that councils are not disclosing all of their revenue streams while their operations fail to comply with the national development agenda.
It was also observed that rate payers countrywide owe local authorities $162 billion in unpaid bills while pending labour cases have affected governance in councils culminating in poor service delivery.
This emerged during a post-Cabinet briefing after Local Government and Public Works Minister tabled a report on the proposed budgets for local authorities in 2023.
The report established several irregularities and revealed that most local authorities crafted new by-laws that will see their revenue increasing by more than 100 percent compared to 2022.
Cabinet was informed that local authorities are expected to increase their tariffs by 29 percent this year compared to the 11 percent increase last year.
Presenting a post-Cabinet briefing, acting Information, Publicity and Broadcasting Services Minister Dr Jenfan Muswere said Government in reviewing budgets for local authorities after having observed that in their planning, councils were not in sync with the national vision.
"The nation is informed that the 2022 local authority budget review process reflected non-alignment to the national vision, non-disclosure of all revenue streams, non-adherence to statutes when budgeting, no valuation rolls, absence of by-laws and that audits were lagging behind," said Dr Muswere, who is the Minister of Information Communication Technology, Postal and Courier Services.
He said service delivery continues to decline in most local authorities due to non-payment of bills and non-compliance to Government's regulations.
"It has also been noted that local authorities operations are encumbered by the following issues: pending labour cases have seriously affected governance in local authorities culminating in poor service delivery; unwillingness by ratepayers to pay taxes and the local authorities are owed in excess of $162 billion and non-compliance with Central Government policies and legislation," said Dr Muswere.
He said to overcome the challenges affecting local authorities more devolution funds will be disbursed to councils as part of a rapid and equitable development agenda.
The minister said a whole-of-Government approach will be adopted with Central Government collaborating with local authorities for efficient service delivery and promotion of good governance.
Dr Muswere said the Ministry of Local Government and Public Works approved the 2023 budgets with councils' revenue estimated to reach $1,1 trillion. Service charges and property taxes constitute the major revenue streams.
Dr Muswere said $441 billion of the revenue will be spent on capital projects, with $127,6 billion being deployed towards water, sanitation and hygiene (WASH) activities.
He said local authorities should spearhead development within their localities.
"A total of 88 local authority budgets were approved in January 2023 with the exception of estimates of income and expenditure for Binga and Murehwa Rural District Councils, Karoi Town Council and Lupane Local Board. Cabinet is emphasising the crucial role played by the public in the budget formulation process to ensure prioritisation of citizen needs," said Dr Muswere.
"Local authorities should put in place mechanisms to enable continuous feedback in addressing citizens' needs. Councils are also expected to effectively take charge of development control through production of master and local plans."
Dr Muswere said last year councils collected $134,7 billion against a target of $173,2 billion.
He said the major revenue sources were property tax at 29 percent, service charges 29 percent; and fees 10 percent.
He said Treasury released 11,8 billion to local authorities from $52,5 billion in devolution funds while $5,3 billion was disbursed for the procurement of fire tenders under the Belarus-Zimbabwe Cooperation.
Dr Muswere said Cabinet observed that councils have gradually been increasing their revenue streams through introduction of new bylaws.
"On their part, the number of Councils using the Local Authorities Digital Systems (LADS) as a budgeting tool has increased to 52 from 26. Most local authorities have crafted by-laws, an important regulating and revenue-raising instrument," he said.
"Revenue accruing to the local authorities is also on the upward trend having increased to 29 percent of national revenue estimates in 2023 from 11 percent in 2022 and 7 percent in 2021."
Source - The Chronicle