News / National
Stadium dilemma for PSL newboys
10 Mar 2023 at 05:16hrs |
Views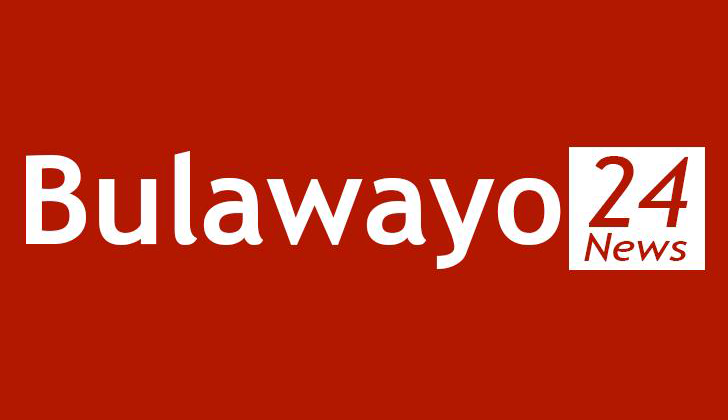 PREMIERSHIP football newcomers Simba Bhora are set to adopt the National Sports Stadium for their historic Castle Lager Premier Soccer League opening match against holders FC Platinum next week.
The Shamva-based side had hoped to mark their maiden PSL appearance at their Wadzanai Stadium home ground but the ground has been flagged down to allow renovations to complete. This means the newboys have to jostle for the National Sports Stadium with teams such as Yadah, Cranborne Bullets and giants CAPS United who all start the campaign at home.
The giant stadium, which currently is home to six Harare teams, could experience a fixture congestion early in the season after most of the stadiums failed to meet the required standards. Mutare-based Manica Diamonds are also likely to play home games at the stadium until either their Sakubva home ground or nearby Vengere of Rusape have passed the next round of stadium inspections.
But for Simba Bhora, who are the first team in Shamva to qualify for Premiership football, they had wished to give their fans a present by playing their first ever topflight game at the refurbished Wadzanai stadium.
Club spokesperson Charles Nyatsine yesterday told The Herald that it was a big disappointment to the fans to play their first ever PSL matches "away", as they are also set to travel to Chicken Inn for the second game.
He however said concerted efforts were being made to make the ground ready by the time they host giants Dynamos in Week Three. "The refurbishments at the ground are almost complete," he said.
"Basically it's the grandstands that are still outstanding. The pitch is excellent, the changing rooms and other structures are 90 percent, I think. They just need a few touch ups."
The Shamva-based outfit revealed they put aside a budget of up to US$300 000 to spruce-up the facility, located in the heart of Mashonaland Central, into a modern 10 000-seater ground.
"Unfortunately the renovations fell behind schedule and the recent Cyclone Freddy added to the delays because we experienced a lot of rain in the past weeks and construction work stalled.
"We have switched to Plan B, which is using a hired ground for the first match against FC Platinum, whilst we attend to the necessary adjustments at our home ground.
"So we have the National Sports Stadium, as an alternative venue," said Nyatsine.
This, however, should come as a huge blow to the people of Mashonaland Central who demonstrated their passion during the successful campaign in Division One last season.
"The morale among the people in our local communities in Mashonaland Central is very high. The people are looking forward to the Premiership experience.
"They were anticipating this historic match to take place at home. Our supporters have also taken their game a notch up in preparation for Premiership football and are in the process of drafting a constitution for their association.
"So this is a setback. As a club, we also had hoped to play at home because it was also going to be good business for us.
"Remember last season we enjoyed big attendances by Division One standards; it was way better than what was happening in the PSL, and we were part of the game-changers.
"We are definitely going to take the attitude to the PSL. But now, not every one of our supporters will be able to travel to Harare for this game. But by the time we play Dynamos in our second game, we hope the stadium will have been approved," said Nyatsine.
The stadium crisis has affected all the recently-promoted clubs as GreenFuel of Chisumbanje, Seasham of Gweru and PSL returnees Hwange are all set to play at least the opening home matches on alternative venues.
Hwange could host Dynamos in Bulawayo for the season opener while Sheahsam may also follow suit in their first game against Chicken Inn.
GreenFuel, who begin away to Yadah, are contemplating using Gibbo stadium in Triangle, which is just over 100km away and a less than two-hour drive from their base, when they host Herentals for their first home match.
Renovations at their GreenFuel Arena are still to reach satisfaction. Club spokesperson Patient Dube said it was inconvenient to the team and their fans to play home games "away". This is the first time that Premiership football will be played in Chisumbanje.
"We are almost there in terms of finishing the renovations. The changing room and the perimeter wall still need some touch ups but the pitch is in good condition.
"It's good for any team to play in front of home supporters. We begin away (to Yadah) and our first game at home is against Herentals. Unfortunately, we may play that match at Gibbo. But we anticipate that the next home game will be here in Chisumbanje.
"We have been aspiring to play Premiership football for a long time and this is a chance for our fans to get the experience. They want to see the big teams like Dynamos, Highlanders and CAPS United visiting.
"The team also needs them because these guys have always helped us win games at home.
"At the moment we have no other choice but to play at an alternative venue. We are most likely to play at Gibbo in Triangle because this is the nearest venue we can acquire," said Dube.
Source - The Herald