News / National
Mnangagwa salutes private sector
11 Mar 2023 at 06:33hrs |
Views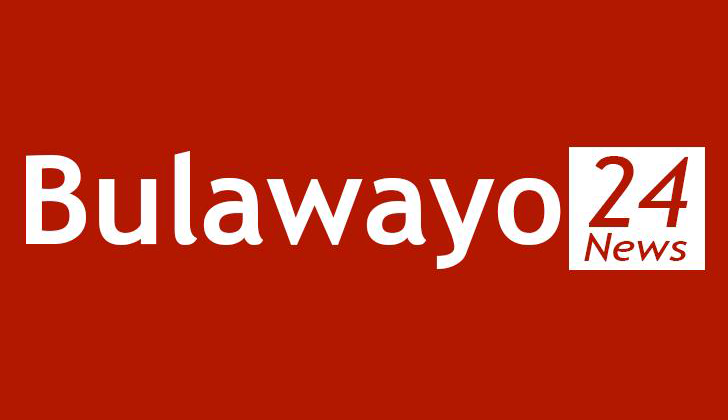 PRESIDENT Mnangagwa yesterday saluted the country's private sector which has risen to the occasion through the production of the majority of goods found in local supermarkets.
This is testimony to the potential of local players, who the President has entrusted with key infrastructure projects, emphasizing the central role of locals in nation-building through his "Nyika Inovakwa Nevene Vayo" philosophy.
In that vein, the President told the inaugural ED Mnangagwa Summit that was convened by the Confederation of Zimbabwe Retailers (CZR) yesterday, that the retail sector must also take a leaf from players in the construction industry by grabbing opportunities that have come with the Second Republic, not only as retailers but also as part of the production chain.
The interactive summit, where presentations from various captains of industry will be taken to Cabinet for further analysis, provided the business community with a platform to interact with Government in line with President Mnangagwa's open door policy and his "Zimbabwe is Open for Business" mantra.
"My Government will continue engaging you, our stakeholders, in nurturing an investor-friendly environment to spur economic growth. This includes through entrenching the rule of law and property rights. Growth through private sector-led economic development, policy consistency and ease of doing business will remain guaranteed under my Administration. In line with our 'Zimbabwe is Open for Business' mantra, work is ongoing with regard to removing hurdles which delay investment and obstruct trade.
"I am encouraged that over 80 percent of goods found in Zimbabwean supermarkets are locally manufactured. In this regard, my Government will continue implementing policies which ensure innovation, knowledge transfer and access to markets for business to maintain this momentum. On your part as business, I challenge you to collaborate with our institutions of higher and tertiary education to ensure that the various patents, products and prototypes that they are producing end up on your shop shelves," said the President.
At the summit, which was held under the theme 'Enhancing Zimbabwe's through Public-Private Prosperity". Economic Development Sector Engagement for Prosperity", the President shared notes with business on how the country's economy can be grown to create jobs, improve incomes and lift Zimbabweans into prosperity.
Some of the delegates who attended the ED Mnangagwa Business Summit in Harare yesterday.— Pictures: Justin Mutenda.
"The Second Republic is prioritising the development of robust and modern infrastructure which is a pre-requisite of sustainable industrial and commercial activities. This includes construction, upgrading and rehabilitation of our road, energy, and water infrastructure as key enablers to sustainable socio-economic growth. I encourage members of the business community to take a leaf from players in the construction sector, who are taking advantage of opportunities being created by my Government in road construction and rehabilitation.
"The onus is now on you as business to grab these opportunities, by not being just retailers but also part of the production value chain. You should graduate to become patriotic citizens who have full ownership of the means of production and ultimately the economy".
President Mnangagwa has created innovation hubs and industrial hubs at the country's tertiary institutions that have come up with inventions with the potential to create import substitution if supported by business.
Also the country's economic development blueprint, the National Development Strategy 1 (NDS1) places emphasis on a private sector-led economy, towards Vision 2030, to become an upper middle-class economy.
"My administration's policies and programmes remain anchored on private sector led growth, with emphasis on increased productivity, value addition, beneficiation and exports. This is critical for enhanced domestic production by our firms as we seek to increase capacity utilisation as well as make inroads into African Continental Free Trade Area markets.
"Over and above contributing to economic growth, the private sector also provides essential services such as health, education and finance, as well as infrastructure development, among others, which are important for growth and improving people's livelihoods."
The President added that significant progress has been made with regard to fiscal consolidation, mining sector growth, agricultural production, tourism and manufacturing, among others.
"With regards to trade facilitation, the Second Republic is in the process of upgrading and modernising our ports of entry in order to improve competitiveness, ease congestion and facilitate efficient movement of goods. Over and above this, plans are underway to establish a one stop border post at the Beitbridge port of entry. The Victoria Falls, Kazungula, Forbes-Machipanda and Plumtree one stop border posts are also priorities. I exhort you, the private sector, to take full advantage of the benefits which these developments have to offer with regards to timeliness and reduction of costs.
"Going forward, I would like to encourage the business community to take advantage of the opportunities being offered by the African Continental Free Trade Area, whose mandate is to accelerate intra-African trade and boost Africa's trading position in the global market by strengthening Africa's voice and policy space in global trade negotiations.
"I also take this opportunity to urge players in the private sector to invest in the communities in which they operate through implementing corporate social responsibility programmes. As you do so, the growth in your respective sectors must be reflective of the welfare of your employees, including through investing in their training and capacity building".
In his remarks, CZR president Mr Denford Mutashu commended Government for creating a conducive environment for business to thrive.
"Your Excellency, the business fraternity wishes to acknowledge the commendable great strides you have made for the country to be food self-sufficient. Zimbabwe is no longer a supermarket country but we are now a manufacturing country."
Grain Millers Association of Zimbabwe Mr Tafadzwa Musarara, who spoke on behalf of agribusiness industries said the involvement of local players has resulted in the creation of thousands of jobs and more will be created.
Vice President Chiwenga, Minister of Defence and War Veterans Hon Oppah Muchinguri Kashiri, Minister of Industry and Commerce Hon Sekai Nzenza, Minister of Finance and Economic Development Prof Mthuli Ncube, and senior Government officials attended the interactive summit.
Source - The Herald