News / National
Fake MSU 'sex workers' on the prowl
20 Mar 2023 at 07:39hrs |
Views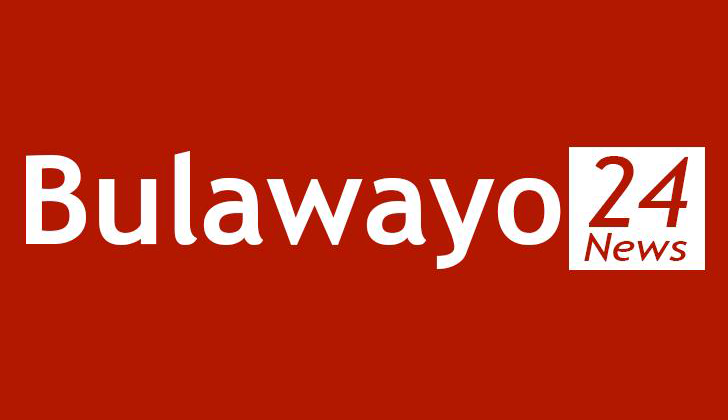 IT was on a Friday when Mr Trust Dengu (not his real name) who had just relocated to Gweru from Masvingo decided to go out and treat himself to some beers and braai at a popular night spot in the central business district (CBD).
Mr Dengu had been appointed new manager for a leading hardware company and was excited to be in a new environment.
After downing one or two beers, Mr Dengu's eyes fell on a young woman and after engaging in a conversation, she revealed to him that she was a student at the Midlands State University (MSU) pursuing a degree in Music and Musicology.
He said they then went to his lodgings to spend some quality time together.
"On Saturday morning she left my lodgings saying she had weekend lectures. Since it was a weekend and I wasn't on duty, some guys I work with decided to take me to Mkoba One shopping centre popularly known as Makanda," said Mr Dengu.
He said as he was chilling with his boys, he suddenly saw the young woman that he thought was in class at MSU.
"The 'MSU' student I had spent the night with who was supposed to be attending weekend lectures, was at Makanda business centre drinking beer with some female friends around 11AM. I told the guys I was with that I had spent a night with her and they laughed at me saying I could not wait to settle down before sleeping with prostitutes," said Mr Dengu.
He said that's when he learnt that he had been lied to and as they say, the rest is history.
This is the situation in the city of Gweru and Zvishavane town where sex workers in a bid to attract clients pretend to be MSU students.
Apart from being a minerals-rich province, Midlands is home to the biggest institution of higher learning, MSU.
There are also tertiary institutions such as Gweru Polytechnic and Mkoba Teachers College but the biggest attraction is MSU.
Ms Tamari Magauze (24) a sex worker said they carry around books, satchels, and laptops so that they lure men who are more attracted to university students.
"We are now carrying laptop bags or satchels and that is an easy way of attracting our clients. Some of us actually go and loiter at the MSU campuses in Gweru and Zvishavane during knock-off time so that we get clients," she said.
Ms Magauze said it has been proved that men find sleeping with a university student exciting.
"When I tell a client that I am an MSU student, he treats me respectfully. Even the way he looks at me and addresses me changes. They treat me with respect and I get double the usual fee for a night which is US$20. Sleeping with a university student is a status symbol for men and we are now aware of that," she said.
Another sex worker who declined to be identified said she was once assaulted by a client who found out that she had lied that she was a university student.
"We target new faces in a club because old clients know us. Many of them will be in town for workshops or work-related assignments. I was unfortunately assaulted by one client when he learnt that I had lied to him but in order to survive we continue lying," she said.
Mr Petros Mazengwa, who is Gweru District HIV and Aids co-ordinator at the National Aids Council (NAC) said Gweru has a thriving sex work industry largely driven by mining activities.
The city, he said, has around 4 500 sex workers and when MSU opens, sex work booms.
"Gweru is a busy city, we tend to see a lot of people coming to Gweru all the time from small-scale miners, academics and sex workers. We have plus or minus 4 500 sex workers in Gweru," said Mr Mazengwa.
He said sex workers employ various strategies to lure potential clients.
"When MSU opens, they also flock to Gweru during that period because they also want to pretend to be students. Somehow, older men see it as a status symbol to be known to be sleeping with a university student. Clients rarely ask for students' identity documents and so their word is enough to entice a client," said Mr Mazengwa.
NAC Midlands provincial manager Mr Mambewu Shumba said there are still challenges in dealing with HIV and Aids.
"The biggest problem in the province is limited access to HIV prevention knowledge and health-related services by people at risk.
These include small-scale miners, sex workers, traders and students," he said.
Mr Shumba said HIV prevalence in the province is at 11,73 percent adding that the infection rate or incidence is at 0,25 percent.
"This indicates that we have a lot of infections coming in and we still have unprotected sex taking place.
The leading district in terms of both prevalence and incidence is Shurugwi. The district has a prevalence of 16,62 percent and an incidence of 0,4 percent which is quite high in terms of transmission. That is also followed by Mberengwa, Gweru and Zvishavane.
Shurugwi is the epicentre in terms of prevalence by virtue of the fact that there are a lot of mining activities going on," he said.
MSU director of communications, Mrs Mirirai Mawere said they opened this week for level 1.1 students.
She said the institution has a vibrant Student Affairs Division headed by an Executive Dean to cater for students' sexual reproductive health needs.
"In that division, there is a counselling and services department with highly qualified counsellors who provide counselling on sexual reproductive health, physical and mental health, drug and substance abuse. There are also student clubs that conduct peer-to-peer counselling and also carry out awareness campaigns," she said.
Source - The Chronicle