News / National
Sharpshoot, a gifted sniper
21 Mar 2023 at 08:40hrs |
Views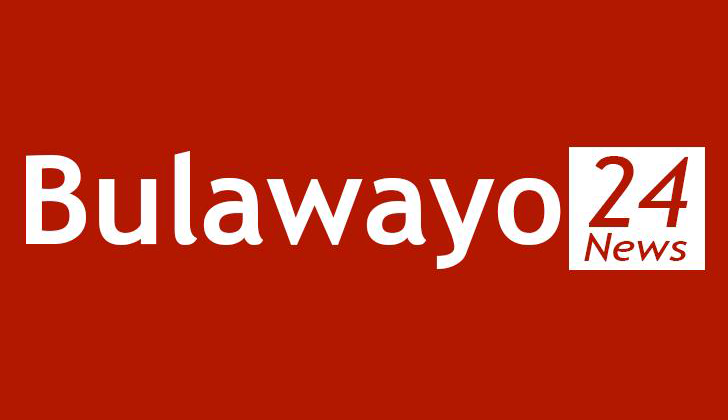 On April 14 in 2019, the Sunday News published the first instalment of a two-part interview with North Korea-trained war veteran and nationalist David Mongwa Moyo.
Moyo, who was affectionately known as Sharpshoot during the armed struggle because he was a gifted marksman, belongs to the generation of pioneer guerillas such as Luke Mhlanga, Clark Mpofu, Mbhejelwa Moyo, Lloyd Gunda, Charles Dauramanzi, Gordon Butshe, John Maluzo Ndhlovu, James Chatagwe, Felix Rice, Moffat Hadebe, Abraham Nkiwane and Misheck Velaphi.
Following Moyo's death on Saturday, we reproduce the Sunday News interview conducted by the paper's Assistant Editor, Mkhululi Sibanda (MS).
Below are excerpts of the interview:
MS: Many would like to know who is Sharpshoot. Your brief background.
Moyo: I was born David Mongwa Moyo on 18 June 1925 in Kezi under Chief Malaba. For my primary education I went to Simpathe and Bango schools. Then for my secondary education I went to Inyathi Mission, but during those days it was called
Inyathi Bantu Boys School and was later changed to Inyathi Institute.
It was during my time at Inyathi that I earned the reputation of being an outstanding athlete. When I got to Inyathi I found a boy called Elliot Ndlovu who was from White Water in Kezi.
He was very good in athletics, but it did not take me long to take away from him that coveted accolade. It was the first time in the history of Inyathi that a new comer and let alone in his first year of secondary education would become the school's champion and record holder.
I was brilliant in the cross country and relay competitions. There was also an incident that shocked the whole school.
MS: What was that?
Moyo: One day while we were in class a hare was disturbed from its hiding place, kwavuswa umvundla. It was sighted from the garden and it tried to run through the school towards where the cemetery was and school children took after it in a bid to catch it.
I outsprinted everyone and caught it. Ngawubamba ngezami izandla. I was so good in athletics that I was even provisionally chosen in the country's Olympics team but the whites had so many ways of blocking blacks.
It so happened that I caught a flu bug when the team was preparing for the games and I was removed. The reason was that I would infect other athletes. As for the academic work, I also enjoyed my studies and one of the teachers who inspired us was the late Peter Sivalo Mahlangu. He was one of the first blacks to attain a degree.
MS: For how long were you at Inyathi?
Moyo: I spent four years of my secondary education there. I then returned to my rural home in Kezi and what was in my mind was to train as a teacher. So when I got home, I was offered a teaching post at my old primary school, Simphathe.
I taught there for a year and left. I had lost all the love for teaching. I joined the then Rhodesian Railways where my job was to issue out tickets.
It was one of the few jobs that were done by blacks then, the other being a fireman. I was not happy with the way the whites were treating blacks and so I did not stay long at the railways. I moved to Textile Clothing where I was employed as a dispatch clerk.
MS: You were seeing all the racism around and when did you start being involved in political activities?
Moyo: It was during the Land Husbandry Act of 1951 that I got into the thick of things politically. That was a bad piece of legislation for the blacks as the white settler regime under the guise of regulating conservation measures and claiming to ensure good farming practices came up with that law.
So what they did was to force people to create contour ridges in their fields, ukugebha imigelo. They also started redistributing arable land into compact and economic units and then register each individual's holding capacity, but the blacks were left out.
There was the issue of de-stocking where blacks were forced to remain in some cases with five cattle. That law in some ways destroyed the recognition of the communal nature of the tribal system and the traditional leaders, particularly the chiefs felt and resented it as they saw it as a way of losing their authority.
What made people angry was the de-stocking exercise as it lessened the blacks' source of wealth. With all this happening I left my job and joined others in my rural area in resisting the draconian law.
MS: What resistance methods were you using?
Moyo: Sagqibela amadibha (we destroyed dip tanks).
The political party around that time, it should have been the ANC mobilised around that issue of the Land Husbandry Act.
In Kezi one of the leaders in our resistance movement was Matshiphisa son of Yedwa who a Kezi businessman, Sydney Josephs, a coloured guy who later on became a Member of Parliament for Matobo in the 1990s, but briefly as he soon died after winning the constituency on a Zanu-PF ticket.
He had fought in the World War Two and was of Chinese descent. He is the one who was preparing home-made explosives, which we used to attack the white regime's installations.
I was the field officer and we caused havoc. There was also Misheck Velaphi who is also from Kezi. Some of the people were youngsters then, Roger Ncube (Matshimini) who went on to become a member of the Zipra High Command, Ndondo Fly, Full and others.
When the situation got tricky we fled Rhodesia and crossed into Zambia.
MS: From Zambia what happened?
Moyo: Our small group was sent for military training in North Korea. My group had comrades like Tinaye Chigudu and Lazarus Dhlakama.
Source - The Chronicle