News / National
Mnangagwa's Midlands allies exempt from Zanu-PF primaries
25 Mar 2023 at 11:35hrs |
Views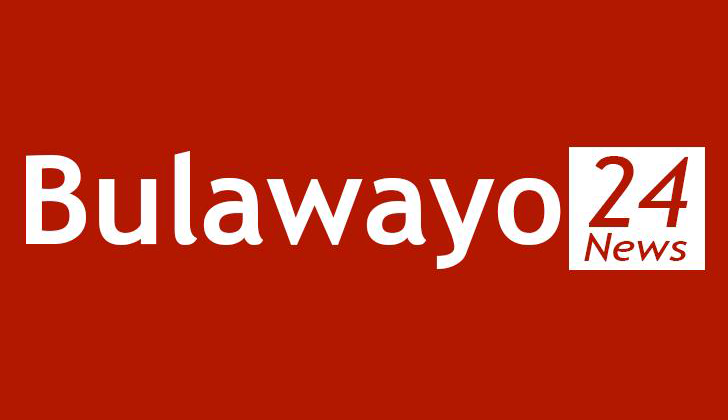 PRESIDENT Emmerson Mnangagwa's close allies in his Midlands home province have been exempted from being challenged by other party officials in Zanu-PF primary elections in a development that has stoked political tension.
Zanu-PF was initially scheduled to convene primaries countrywide this Saturday to choose its candidates for council and parliamentary elections as well as select candidates for senatorial seats.
But the internal elections were postponed amid fears of factionalism after the flooding of party ranks by new faces and suspected supporters of the banished G40 faction who could play "bhora musango" (internal sabotage) against President Emmerson Mnangagwa in the August general elections.
However, in the Midlands, The NewsHawks has gathered that five of Mnangagwa's close allies will not be subjected to primary elections.
These are Local Government minister July Moyo who has since been listed as an unopposed candidate for Redcliff constituency; minister of State in the President's Office in Charge of Policy Implementation Jorum Gumbo, who will represent the party in Mberengwa unopposed as a senator and former State Security minister Owen "Mudha" Ncube, who is eyeing the Gokwe-Kana constituency.
Mnangagwa's other allies who will not be subjected to primary elections are former party youth leader Edmore Samambwa (Zhombe constituency) and Gokwe-Mapfungautsi MP Tatenda Karikoga. They were listed as unopposed in a list sent to the party's national commissariat by the provincial party leadership led by Senator Larry Mavima on Monday.
Zanu-PF spokesperson Christopher Mutsvangwa was coy when contacted for comment by The NewsHawks over the issue.
"The party's national elections directorate is yet to meet," he said.
Ahead of primary elections, aspiring Zanu-PF candidates are undergoing security vetting by the commissariat department led by Mike Bimha.
An announcement of those who will make it shall be made before Saturday, according to a media statement released on Tuesday by Bimha, but Mnangagwa's five Midlands allies have already sailed through.
Sources in the Midlands told The NewsHawks that there is disgruntlement over the five top party officials who have been shielded from internal elections.
"The comrades are saying the rules should have applied to everyone. No-one was supposed to be shielded from primary elections and people are not happy with the way that things are currently prevailing in Midlands where people believed to be close allies of number one (Mnangagwa) are said to be untouchable."
"We have got comrades that are eager to represent the party in all those constituencies and the reason being made to say no-one else expressed interest in challenging them is just political banter," said a source.
Other sources said the five top officials were being rewarded for being instrumental in Mnangagwa's rise to power through thick and thin during Robert Mugabe's era.
Minister Moyo who lost the election in Redcliff in 2018 to the then MDC-Alliance's Lloyd Mukapiko, is Mnangagwa's long-time ally and was touted as his chief strategist ahead of the November 2017 coup that ousted late Mugabe.
He was one of the governors who were suspended by Mugabe for supporting Mnangagwa to become vice-president in 2004 during the so-called Tsholotsho declaration.
Moyo has been entangled in several scandals since 2018 which could have warranted his expulsion from government in other countries, but Mnangagwa has been unmoved by them and has not said anything.
He was implicated in the corrupt awarding of a multi-million-dollar deal to his alleged crony, businessman Paul Kruger, to supply water pumps to the City of Harare two years ago.
The lucrative contract was awarded to Petricho Irrigation, which was represented by Paul Kruger in Zimbabwe, without going to tender.
In July this year, Moyo was again implicated in another scandal of diverting more than US$55 million of devolution funds to buying fire trucks from Belarus for 89 councils at an inflated cost. Mnangagwa's Belarusian crony, Alexander Zingman, who runs Aftrade DMCC, was awarded the multimillion dollar deal without going to tender.
In another scandal, Moyo instructed Harare City Council to give Pomona dumpsite for free to a Netherlands-based company Geogenix B.V, a shadowy firm linked to Mnangagwa's son Collins and family friend Delish Nguwaya in a US$344 million tender that caused a public outcry due to its outrageous terms and conditions.
The company was expected to turn waste into energy, with the city council paying at least US$22 000 per day. The debt at council accumulated to US$780 000 and council indicated it did not have the capacity to pay, but Moyo in a letter tried to force through the payment. The deal has since been cancelled.
Ncube (Owen 'Mudha') is close to Mnangagwa as he hails from Kwekwe and has held two government positions from 2017, starting off as minister of State for the Midlands and then becoming State Security minister in charge of the Central Intelligence Organisation (CIO).
On the other hand, Karikoga, whose constituency borders Ncube's in Gokwe, is also close to Mnangagwa.
Gumbo currently works in Mnangagwa's office and the two are close.
In 2019, the Zimbabwe Anti-Corruption Commission detained and charged Gumbo for abuse of office after the anti-graft body alleged that he cost the government US$3.7 million (R55m), after he directed the controversial government-owned airline Zimbabwe Airways to rent a property owned by his relative Mavis Gumbo as its headquarters.
The case however fizzled out, reportedly because of his close relations to Mnangagwa.
Samambwa was a vital cog in Mnangagwa's camp dubbed Team Lacoste before the coup and was expelled from Zanu-PF in 2016 for that reason when he was chairperson for the party's Midlands provincial youth assembly.
He bounced back after the coup and he has developed stronger ties with Mnangagwa since then.
Zanu-PF insiders in the Midlands warned that there are high chances of "Bhora Musango" protest votes in the province if the controversial selection of the top five officials is not addressed and opened up before the August general elections.
Source - thenewshawks