News / National
'Chamisa's supporters tired of Bible verses'
26 Mar 2023 at 11:07hrs |
Views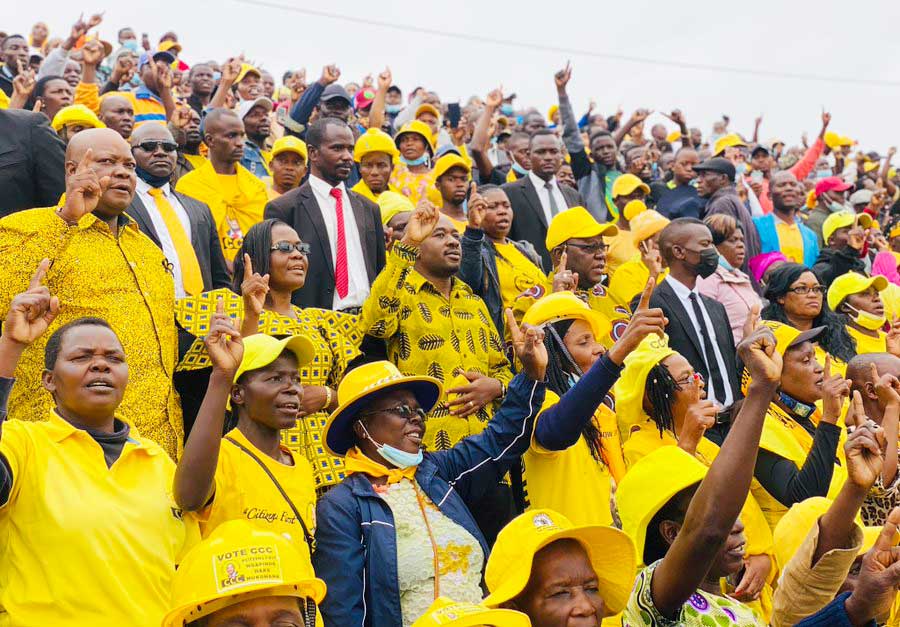 Nelson Chamisa, leader of Zimbabwe's opposition party Citizens Coalition for Change (CCC),'s 'God Is In It' slogan has infuriated some of his followers who have insisted that he do more than just rely on Jehovah's intervention in the Zimbabwean crisis.
Chamisa had responded to Al Jazeera's Gold Mafia documentary by posting a verse, accompanied by his common mantra.
"The wise acknowledge and seek their God. The fool says in his heart, "There is no God." They are corrupt; their ways are vile. God looks down from heaven upon the sons of men to see if any understand, if any seek God. Psalm 53: 1-2 Blessed Sabbath," said Chamisa in a tweet that had
#GodIsInIt
"The fish rots from the head, the Al Jazeera documentary exposes the extent of the rot at the top, but it's just the tip of the iceberg. This clearly shows how corrupt, rotten and broken leadership has destroyed a jewel and great country. Zimbabwe is not poor, it's just poorly governed!"
said Chamisa.
A number of disciples, however, were not keen on listening the Word, contending that they were either weary of him sharing bible verses and that his actions were 'deflating' them.
"This is the time you need to be going guns blazing on the Gold Mafia. All Chamisa does is preach verses nxaaa. You don't get the work you need to do to win for sure. Masses are like school kids it is emphasis and repetition of message that will do wonders," said a Twitter user, Walle, in response.
"We need action now; we have had enough of these verses. By now I would have thought the communication department would have held a press conference expressing the masses' anger. Please lead!!" said Kay Jaricha.
"Bible verses pakadai deflate our morale big time. Inga Jesu akati aona corruption muimba yaMwari akatora chamboko akaruka makororo big time," said a user going by Mbombela.
Source - online