News / National
Mnangagwa's spin doctors rattled by Al Jazeera exposé
26 Mar 2023 at 20:28hrs |
Views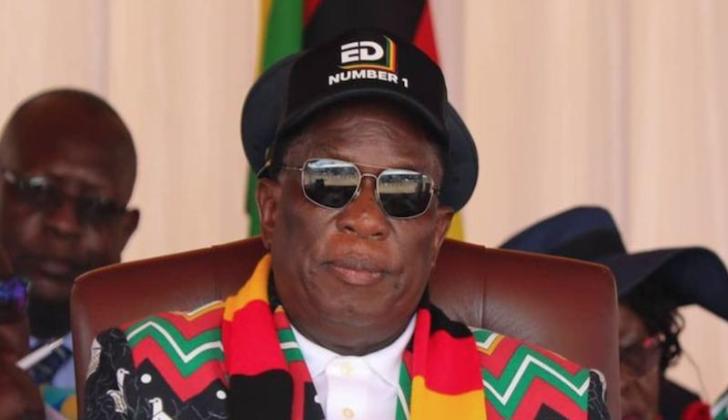 THE Al Jazeera documentary which exposed how people close to President Emmerson Mnangagwa are involved in gold smuggling and money laundering has torched a storm, with citizens openly expressing anger at the plunder of the country's resources and unbriddled graft.
Prominent people such as cleric Uebert Angel, Zimbabwe Miners' Federation president Henrietta Rushwaya, among others, are implicated in the documentary as enablers of gold smuggling and money laundering.
The documentary attracted a lot of interest among Zimbabweans — clocking 1.2 million views in one day and over 6 000 comments on social media. The snippet on the Al Jazeera Investigative Unit's Twitter handle attracted 88 000 views and 1 000 likes.
Opposition Citizens' Coalition for Change (CCC) leader Nelson Chamisa said the documentary exposes how corruption starts from the elite circles of Zimbabwe.
"The fish rots from the head. The Al Jazeera documentary graphically exposes the extent of the rot at the top, but it's just the tip of the iceberg. This clearly shows how corrupt, rotten & broken leadership has destroyed a jewel and great country. Zimbabwe is not poor, it's just poorly governed!," he tweeted.
CCC spokesperson Fadzayi Mahere, again tweeted, saying Zimbabwe is being led by thieves. Self-exiled activist Makomborero Haruzivishe shared his views on the matter on the Al Jazeera international news channel, saying the power of the mafia surpasses that of the government. "Other countries have a mafia. In Zimbabwe the mafia has a country," he said.
Comedian and musician Prosper Ngomashi, popularly known as Comic Pastor, predicted that state-run newspapers will ignore the documentary.
"Herald mangwana ndopainomuka yakanyora nyaya dzemombe kuti: Foot and mouth disease hits Lupane. (Herald will have a story on cattle reading foot and mouth hits Lupane)," Ngomashi posted on Facebook. Opposition Lead president Linda Masarira did a four-part thread on Twitter, saying the documentary has just put faces to information that the nation already knows and that the way forward is to plug leakages.
"Sadly, the long awaited @ajenglish gold mafia documentary just put in the faces to a public secret that all Zimbabweans know about, there is really nothing new. Corruption has destroyed our economy left, right & centre. Getting angry & throwing insults won't fix the problem," she tweeted.
"Focus in my view should be directed on how best we should plug in leakages of gold, the resource case & a better legislative framework for natural resource governance without overlooking the existence of sanctions especially those imposed by the ofac & saps in their generality," she added.
Presidential spokesperson George Charamba, speaking under his Twitter pseudonym Tinoedza Zvimwe, said the outrage is coming from a point of lack of knowledge, as mining is Zimbabwe's greatest income earner.
"Understand structure of Zimbabwean economy to know how to defend it: For the first time in its entire history, Zimbabwe's foreign currency earnings through exports have hit a record high.
"The figures are there for anyone to see. Much of that superlative performance has been led by the mining sector, principally gold! It therefore comes as no surprise that enemies of Zimbabwe's recovery will inevitably seek to target this stellar sector which, in any event, has been battleground for east-west global conflict.
"We are focused on building a usd12bn mining economy, which we should achieve this year. Nothing will stop that, least of all foreign media-led distractions. We keep our eyes fixed on the ball. Madhara ehovhorosi haanzi tsveta chaunacho tikupe chichichi chiri seri kwemusana!!!," Charamba tweeted. He added that the two-year investigation is premised on spurious agendas and it is not credible.
"How does an American ex-FBI agent become a soothsayer in a narrative of your country and nation, nhai maZimbabweans? A narrative which you — a victim of american hostilities — celebrate and treat as yours? Zvimwe zvinongoda kufunga so!! This made-in-America Al Jazeera becomes your celebrated organ for truth and defence of your national interest? Who doesn't know the genesis of al jazeera and its siblings like al-arabya, themselves cia propaganda projects in an era of global news networks? Hinga tinoti takagundha wani?," he added.
The documentary comes at a time when multiple stories have been written about illicit flows in the mining sector but not as graphic as was done by the international news agency. When Al Jazeera announced that it was going to run the three-part documentary.
The Reserve Bank of Zimbabwe governor, John Mangudya, released a statement rubbishing the findings of the investigation before they were even aired. Government apologists and spin doctors have sought to defend the rampant looting exposed in the documentary.
Prominent Zimbabwean activist Evan Mawarire said: "Zanu-PF is a criminal enterprise to the core."
Source - thenewshawks