News / National
Bulawayo suburb plunges into darkness
29 Mar 2023 at 06:55hrs |
Views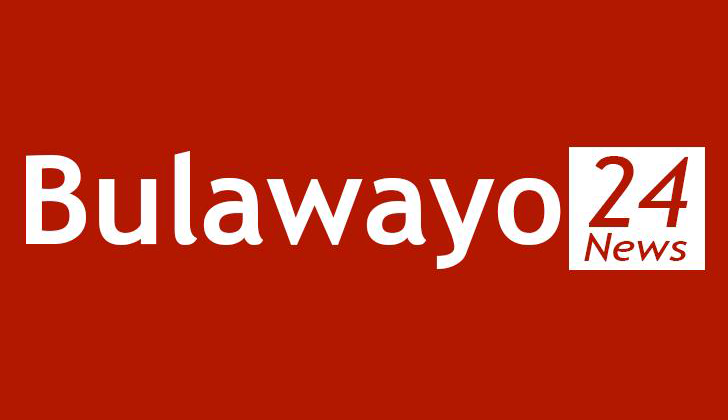 BULAWAYO's Newton West suburb was plunged into darkness early yesterday morning after thieves once again stole copper cables as the spate of vandalism of critical public infrastructure continues unabated throughout the country.
President Mnangagwa recently described as "treasonous" the acts of vandalism of critical public infrastructure and directed stakeholders in the justice system and communities across the country to collaborate more closely to bring acts of sabotage to an end.
The President's remarks come on the back of a national outcry over vandalism and theft of key infrastructure mainly targeting energy, telecommunications, rail, and water sectors, which is costing the country millions of United States dollars every year.
Reports of vandalism and theft of electricity infrastructure are rampant and these have a crippling effect on water and power supplies to consumers including critical institutions like hospitals, rail transportation, and communication systems.
The latest incident, which comes barely a week after thieves stole about 1 500 metres of copper cables in Newton West, occurred shortly after 1AM.
Residents said more than 80 houses were left without power along Msasa Lane, Mangwe Lane, Balfour Road, Mopane Road, Mahogany Road and Linden Lane in the suburb. Some sections of the suburb have already gone for about a month without electricity
Yesterday, a Chronicle news crew visited Newton West and spoke to residents who said copper theft cases were rampant in the suburb.
Newton West Residents Association chairperson, Mr William Zulu said he was notified by a neighbour after the electricity went off at around 1AM in their neighbourhood.
"My neighbour called me at around 1AM informing me about the blackout in her neighbourhood and I immediately contacted the police and we also raised alarm with other residents through our WhatsApp group," he said.
"What is actually more worrying is that just last week, thieves came and stole copper cables and left some hanging from the pylons, which they finished off last night. As we speak about 80 houses have had no electricity for the past two weeks because the cables were stolen."
Mr Zulu said they reported to Zesa hoping that they would come and pull down the remaining copper cables. "What surprises us as residents is that these cables were left hanging for about two weeks and thieves came back last night and pulled it down. We now suspect that these people could be colluding with some Zesa employees," he said.
"We are now forced to contribute US$60 per household to have these cables replaced with aluminium ones and we are talking of 1 500 metres of cables required to address this challenge.
"As residents, we are still trying to make representations with Zesa so that we meet halfway because we are struggling to raise that money."
Mr Zulu said the latest incident comes barely three months after they replaced some of the stolen cables.
"Robberies are now common and we no longer feel safe. In as much as we try to conduct night patrols, it is difficult to cover the entire suburb with 600 houses given our manpower," he said.
Another resident, Mr Bigboy Nyathi said: "Electricity just went off at around 1AM while I was watching television and initially I suspected load shedding until my neighbour came rushing to my house and told me that thieves had struck again."
Mr Nyathi said thieves were now taking advantage of the power blackout to steal from them at night.
"This is the second time that we are experiencing a prolonged power cut due to the theft of copper cable theft in our neighbourhood. Last week, the thieves pounced on another street and stole cables resulting in houses going for days without electricity," he said.
"This has been going on for a long time now, it seems there is no solution to this problem. We notified Zesa about last week's theft and they didn't come to remove the remaining cables until thieves came last night and took them."
Mr Nyathi said as long as Zesa does not remove all the copper cables and replace them with aluminium ones, the problem will persist.
Larry Mthobi, a resident, said when the power outage occurred at around 1AM he thought it was just a minor fault.
"It was around 1.20AM when lights went off and the next thing I heard some voices outside. I immediately went outside to investigate, but could not see anyone since it was dark," he said.
Ms Marry Ndlovu said the prevailing power outage has now forced her to rely on gas for cooking and diesel to pump her generator for lighting.
"For us, it is now almost a month without electricity and Zesa has taken long to address the problem because they want us residents to contribute money for them to buy aluminium cables," she said.
Bulawayo has of late been hit by a series of power outages mostly due to copper cable theft, with eastern suburbs being the worst affected.
The Zimbabwe Electricity Transmission and Distribution Company (ZETDC) is now in the process of replacing copper cables with aluminium ones.
ZETDC is seeking a review of the sentence for individuals convicted of stealing power cables and transformers from 10 years to 30 years.
Government has since moved in to clamp vandalism and theft of copper cables by strengthening the current legislation on copper control and suspending the issuance of licences for dealing in scrap copper pending the amendment of the Copper Act.
The Copper Amendment Bill provides a mandatory sentence for failure to produce a certificate of origin being set a minimum of 10 years without the option of a fine.
Power cable thefts and transformer vandalism is prejudicing Zesa Holdings of more than US$2 million annually.
ZETDC requires more than US$14 million to procure intruder detection gadgets to fight the scourge that continues to bleed the power utility.
Bulawayo Progressive Residents' Association (BPRA) co-ordinator Mr Emmanuel Ndlovu said they were concerned over rampant theft of copper cables.
"Copper has become an increasingly attractive commodity fuelling huge thefts that leave residents in the dark. The fact that only a few arrests related to copper cables thefts have been effected leads to more thefts," he said.
Mr Ndlovu urged residents in the affected areas to work with police and ZETDC in surveillance and increasing security around power lines.
Zesa's acting western region general manager Engineer Lloyd Jaji said they are now in the process of replacing copper cables with aluminium following an increase in copper thefts.
"Copper replacement is a parallel process that is currently underway, but it takes time. While the whole city is being affected, it's mostly prevalent in eastern suburbs," he said.
"The major challenge is that whenever we replace copper cables, thieves go and attack another area resulting in a power blackout."
Eng Jaji said they are yet to compile statistics on the extent of vandalism in the city including the cost of replacing the cables.
Bulawayo police spokesperson Inspector Abednico Ncube said they are investigating several cases of theft of copper cables in the city.
"We are investigating several cases of copper cables theft and have intensified our night patrols. As police, we also urge residents to assist us with information that could lead to the arrest of suspects," he said.
Source - The Chronicle