News / National
Mnangagwa spokesman threatens media arrests over Gold Mafia coverage
29 Mar 2023 at 07:50hrs |
Views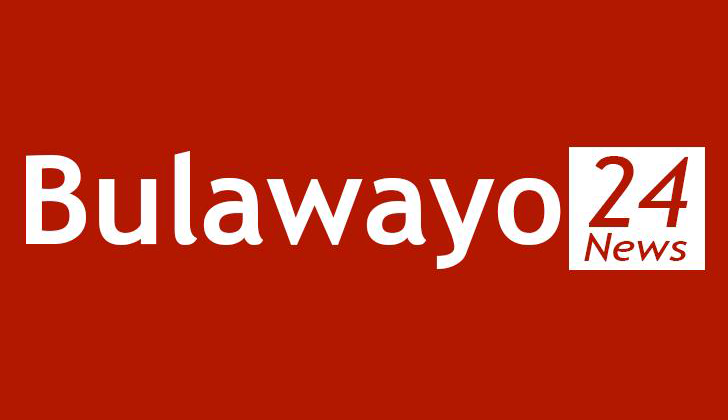 President Emmerson Mnangagwa's spokesman George Charamba has warned that "there is a limit to provocation we can take", raising the prospect of media arrests over the reporting of the Al Jazeera 'Gold Mafia' documentary series.
The Qatar-based satellite channel is running a four-part documentary series exposing a gold mafia with alleged links to top government officials and reportedly using the Reserve Bank of Zimbabwe to launder the proceeds.
FRIENDLY ADVICE TO ALL RECKLESS JOURNALISTS: Al-Jazeera is not a court of law before whose claims impart privileges to defamatory utterances. It is merely some weaponised channel. If you are reckless enough to repeat what its phoney documentary defamatorily says, hoping to plead:

— Tinoedza Zvimwe (@Tinoedzazvimwe1) March 29, 2023
"I heard/saw it on Al Jazeera", you will be sorry for yourself. Do not for once think there is no grit to act against reckless, defamatory and politically motivated journalism. Faceless Twitter names egging you on will not be a factor when brickbats come. Be warned!

— Tinoedza Zvimwe (@Tinoedzazvimwe1) March 29, 2023
WARNING NEWS HAWKS: If you and your sponsors foolishly think defamation is remedied by public relations by officers of victims, you are plain foolish and set to be sorry for yourself. Trust me. I don't get taught my job by a mere O-Level chap pretending to be a bold editor of a https://t.co/S6oy2QHasU

— Tinoedza Zvimwe (@Tinoedzazvimwe1) March 29, 2023
A clip from the second part scheduled for broadcast this Thursday features ex-convict and gold dealer Ewan Macmillan claiming to business links to President Emmerson Mnangagwa.
Charamba, using one of his Twitter handles then warned; "Vamwe vanhu tichavigira sadza kuboma; farisai muchidaro. Munonovaraidzana naSikhala manje manje. There is a limit to provocation we can take."
Below, Charamba elaborated his threat in an exchange with ZimLive Editor Mduduzi Mathuthu.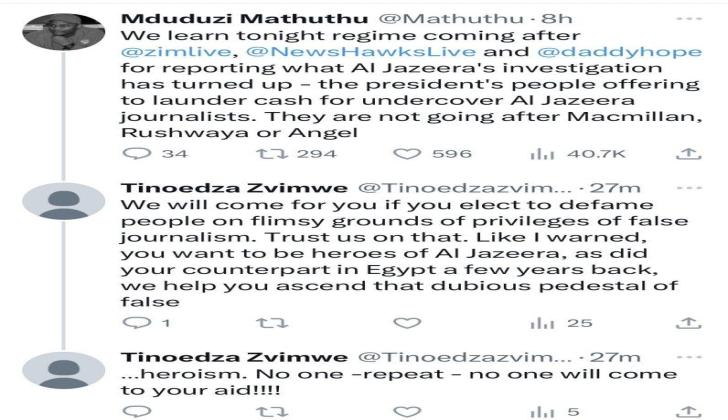 The Reserve Bank of Zimbabwe (RBZ) has since dismissed the Al Jazeera documentary and threatened legal action over its money laundering allegations.
"The bank reserves its right to take appropriate legal action or initiate necessary sanctions against the interviewees and purveyors of the fake news to protect its fiduciary responsibilities in the national interests," said RBZ governor John Mangudya.
Source - online