News / National
Gweru City Council to honour Mnangagwa
30 Mar 2023 at 07:19hrs |
Views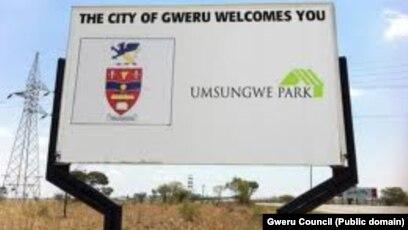 PRESIDENT Mnangagwa will tomorrow be conferred with the Freedom of the City by Gweru City Council (GCC).
Gweru councillors in December resolved to confer President Mnangagwa with the Freedom of the City award for his contribution to the growth of the city.
Freedom of the City is an honour given by a local council, for example, to either a person (civilian) or military unit, in recognition of their exceptional service to the city.
This was revealed by the Midlands Secretary for Provincial Affairs and Devolution Mr Abiot Maronge yesterday.
He was addressing representatives from 15 local authorities in Midlands Province, service providers and Midlands State University (MSU) academics and students attending a service delivery dialogue.
The inaugural dialogue is the brainchild of the MSU Centre for Public Policy and Devolution in partnership with the Office of the President and Cabinet.
"May I take this opportunity to inform you that President Mnangagwa will be conferred with the Freedom of the City by Gweru City Council on Friday.
"The President has been outstanding in pushing for the development of the city and is being honoured which is a welcome development for the city and the province as a whole," he said.
GCC spokesperson Ms Vimbai Chingwaramusee said the city is honoured to be graced by President Mnangagwa tomorrow for the special occasion.
"The City of Gweru will be conferring his Excellency the President of the Republic of Zimbabwe Dr ED Mnangagwa with the Freedom of the City honour. This is the highest civic honour given to prominent people who have assisted the city," she said.
Ms Chingwaramusee said President Mnangagwa has been spearheading development in the Midlands province's capital city.
"The President assisted us to ensure that we source water pumps. Through the Second Republic we have seen the fruits of the devolution funds and the performance-based contracts which are signed by the Mayor and the Town Clerk; these have helped us to better our operations," she said.
The motion to grant Freedom of the City to President Mnangagwa was unanimously accepted by the councillors.
After the resolution, Mayor — Clr Hamutendi Kombayi confirmed the conferment.
"The President of Zimbabwe, His Excellency President Emmerson Mnangagwa, has been conferred with the Freedom of the City status," said Clr Kombayi.
President Mnangagwa was early this month awarded the "Freedom of the City" by Kwekwe City Council.
Clrs resolved to give the President the honor.
In 2020 when Victoria Falls was declared a city, it also awarded President Mnangagwa the same status, with the local authority saying it was recognising his contribution to the resort town's transformation.
Source - The Chronicle