News / National
American-based Hilda Dube launches campaign to help mentally challenged pregnant women
30 Mar 2023 at 08:29hrs |
Views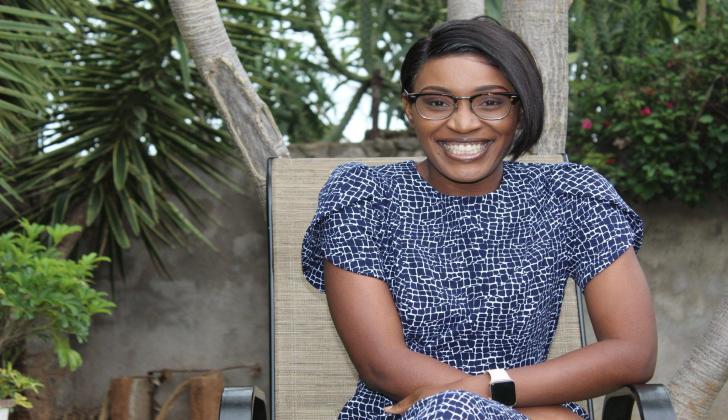 An American-based Zimbabwean woman and Founder of His Grace Foundation Hilda Dube has launched a campaign to assist financially struggling pregnant women who have mental disorders through providing necessary hampers to make their baby delivery safe and easier.
The Foundation wants to donate essentials comprising, but not limited to, soap, baby clothes, petroleum jelly, cotton, methylated spirit, nappies, baby diapers during this year's edition of Mother's day which is celebrated every year on the second Sunday of May.
Speaking to this reporter on a telephonic conversation, Hilda Dube said, "In Zimbabwe there are quite a few NGOs that have dedicated themselves specifically to offering any health assistance programs for financially struggling pregnant women as well as those that are also mentally challenged.
"Although His Grace Foundation pays attention to children and teenagers that get pregnant, it is not limited to this particular group. Any woman who fits the criteria of a financially struggling pregnant woman fits to be a beneficiary of HGF. As mentioned earlier, the group is more common in rural areas and old neighbourhoods (starting with those in Bulawayo) hence focus and some HGF resources will be channelled in that direction."
Dube said majority of pregnant women cannot afford to purchase hospital necessities with some even struggling to pay registration fees and may be forced to conduct unsafe practices that threaten their lives (increasing maternal mortality).
"They also may fail to maintain a nutritious diet and this affects both the unborn and the mother." She added.
The Foundation has previously assisted 52 pregnant women with various hampers in different areas in Bulawayo.
His Grace Foundation is a Trust registered under the law of Zimbabwe whose main intentions are to advocate for maternal health; safe childbirth and to alleviate the burdens faced by pregnant women (including teenagers) who are mentally and/or financially challenged
Those who want to donate to the cause may
Click Here
Source - Byo24News