News / National
Mnangagwa says, 'Only friendly nations will observe Zimbabwe polls in future'
03 Apr 2023 at 06:24hrs |
Views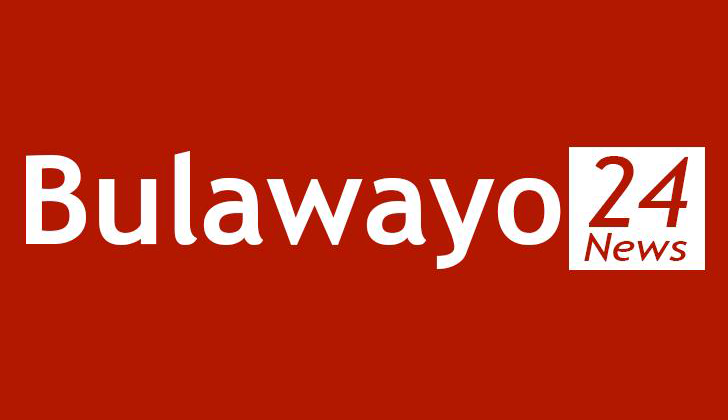 ZIMBABWE will not be dictated to on who to invite to observe its elections and, in future, only those countries that invite Harare to observe their own elections will be invited in return, President Mnangagwa has said.
Writing in his weekly column in The Sunday Mail yesterday, President Mnangagwa said countries go to their elections as sovereign nations, and indeed as State parties of the United Nations whose Charter makes all nations equal, regardless of size and age.
He said State parties relate to each other on equal terms, with respect, and strictly on the basis and principle of reciprocity.
Zimbabwe will hold harmonised elections between July 26 and August 26 with President Mnangagwa expected to proclaim the poll date soon.
"Going forward, and as a country and nation which is proudly African and sovereign, we shall be insisting on the principle of reciprocity when it comes to the practice of international election observation.
"The time will soon come when we will not accept that condescending and even racist view of a pecking order when it comes to measuring electoral democracy unfolding in our sovereign countries, and which, in any event, is meant for our people," President Mnangagwa said.
He downplayed the issue of a pecking order with on one side "white super dogs" who must observe elections of lesser beings, and on the other black underdogs whose polls must be observed, passed or failed.
"Nothing about our chequered colonial history justifies that false hierarchy; nothing in present international rules legitimises that presumptuous supremacy.
"The theory and practice of election observation must be on the basis of equality and reciprocity among nations. Anything less and one-sided diminishes and creates a deep sense of bruise and injury to our sovereignty," the President said.
"Much worse, we reject as utterly racist and condescending this practice of making our proud and sovereign nation an equal if not a junior of some Western non-governmental centre, institute or foundation. We are no one's subaltern, least of all of some non-governmental organisation. Never again will we subject ourselves to such false, humiliating equivalences."
An analyst Dr Augustine Tirivangana said the President's view was a perfect position which carried a moral obligation challenging the whole of Africa to wake up to the reality of the day.
"If Western countries do not invite us to cover their elections they have no moral duty to come and supervise ours. Even when they apply they have no moral obligation to come as Zimbabwe is a sovereign nation.
"Every country has a duty to respect other countries. If America doesn't invite us to cover their elections, they have no moral obligation to do so," he said.
Another analyst Mr Gibson Nyikadzino hailed President Mnangagwa for making a bold statement on election observers.
"Elections in Zimbabwe generate a lot of interest from other states, who in most cases have shown biases in a bid to try and influence the internal electoral outcomes. The President is therefore making a huge declaration on the importance of values in determining how states shape their political interactions," he said.
Mr Nyikadzino said countries sharing the same values relate better.
"And the President is showing that his administration is one that believes in the doctrine of sovereignty and equality among states. This is being done in the interests of Zimbabwe," he said.
Another analyst Mr Alex Munyonga said it is prudent for African countries to declare their sovereignty and diplomatic mutuality.
"Symmetrical diplomatic relations should be nourished and assymetrical hegemonic relations be withered. Elections in the developing world have attracted the attention of the global West mainly for the selfish benefit of such.
"It is worrying that African countries are rarely invited to actively observe electoral activities in those Western polls, but when it comes to Africa the West crazy up and salivate for participation," he said.
South Africa-based political commentator, Mr Rutendo Matinyarare, said it sounds fair to only work with those who work well with the same reciprocity.
"We do not need their approval. The President's decision proves that we don't need the approval of our former colonisers, but we only need peer review from those peers who also invite us to monitor their own elections just so that there is a confirmation of independence and peer review.
"Outside that I very much support the fact that the President believes we don't have to be monitored by other countries," he said.
Meanwhile, writing in his Sunday Mail column, President Mnangagwa said the overwhelming response across all demographics to the recently held Zanu-PF primary elections foreshadows the ruling party's landslide victory in the forthcoming harmonised elections.
Justice, Legal and Parliamentary Affairs Minister Ziyambi Ziyambi recently announced that elections are scheduled between July 26 and August 26 this year, with the actual date to be set by the President in terms of his constitutional mandate.
"Well done Zanu-PF, the party of national liberation and national defence! After our party primaries, a strong sense of total loyalty and devotion to the party must prevail in all our structures, between and among all our members.
"We aim to deliver a thunderous victory which guarantees that we govern for another five years, while giving notice on more terms to come," he said.
President Mnangagwa said the huge turnout of voters was a clear signal that Zanu-PF remains the preferred party of choice nationwide as millions came out in support of their preferred candidates from a broad selection in which all demographics were represented.
"This was truly unprecedented, not only in our party's long political and electoral history, but also in the history of party politics and internal political party processes in our country.
"History was made, and who else to blaze the new internal democratic trail than Zanu-PF, the sole party of national liberation?" he said.
President Mnangagwa said the massive, cross-cutting disciplined zeal exhibited during primary elections clearly showed that the party is well on the road to a resounding victory in the forthcoming elections.
"It demonstrated that we have solid structures with integrity on the ground; indeed, structures which carry and deliver our voters to the polls on election day.
"Above all, it shows a massive confidence in our party, principally in the policies and programmes which the party has pursued in the last five years, which we are about to close. Much has been achieved on the ground in communities, in districts, provinces and across our entire nation," he said.
The President, who is Zanu-PF's First Secretary and President, said the primary elections indeed proved without any doubt that it is a party of democracy.
"Our sights are set higher: to show the world and especially censorious countries of the West that Zimbabwe is a self-made African democracy. It owes its democracy to itself; it, therefore, does not need tutors or lessons in democracy delivered by those coming to us from afar.
"It is its own teacher, its own model, the sole guardian and guarantor of its own democratic processes and practices. Indeed, the writer of its own history in clean, democratic electoral praxis," he said.
President Mnangagwa said what the Zanu-PF party primary elections have demonstrated and accomplished finds few equals, and certainly no better rivals in the country, or elsewhere in the world.
"Honest and fair-minded watchers of our recent internal democratic processes might be forgiven for thinking this was the real national election! In a way it is, given our dominant role in history, and in the contemporary politics of Zimbabwe and Africa," he said.
The primary elections also cemented Zanu-PF's status of being a peaceful party. "By and large, the elections proceeded smoothly, and in a spirit of admirable competitive camaraderie. No serious incidents were reported throughout the country, again confirming that our party has come of age, and practises the peace it routinely preaches.
"What we faced were small hitches of a logistical nature. These were understandable, and not serious enough to take away or diminish the integrity of the whole exercise," he said.
The party also appealed across demographics.
"History also in another far-reaching sense. From start to finish, and in all areas, we saw a healthy balance and blend between mature and young cadres, between experience and growth, between professionals and businessmen and women; between men and women, all canvassing and vying for support to represent the party at different echelons, and in different communities.
"For us in leadership, much of this had been in evidence when, much earlier, our Politburo sat to consider the long, congested list of aspiring candidates, ahead of these historic party primaries," he said.
The President said there was a clear blend of candidates.
"We were all struck by the preponderance of youthful cadres among the aspiring candidates, and the intensity of competition for any one level and seat. Only a handful of seats went uncontested.
"All these developments convinced us that the party has vastly improved on its national, inter-generational and demographic appeal, largely because of its forward looking, people, youth and gender focused policies," he said.
President Mnangagwa said such a pleasant surprise gave the party a confidence that Zanu-PF is guaranteed to self-reproduce and is here to stay and forever to govern.
Source - The Herald