News / National
Girls in self defence training to dodge rapists
03 Apr 2023 at 06:27hrs |
Views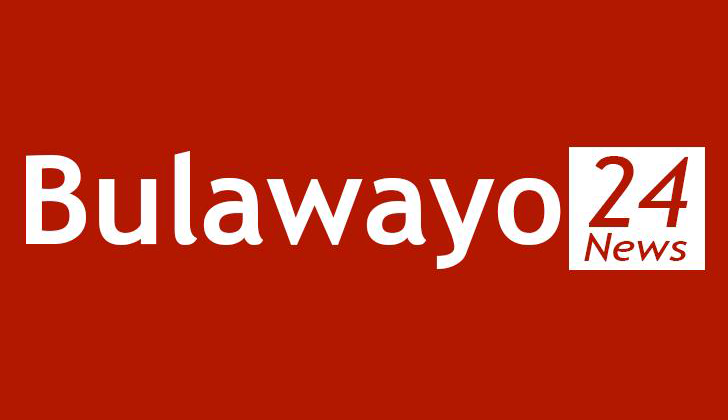 GIRLS between the ages 10 and 17 years have been equipped with skills to protect themselves from rapists in Matabeleland South Province.
According to police, cases of rape are on the increase in the country and most culprits are said to be people close to children; parents, guardians, teachers and neighbours.
A fact sheet compiled by the Parliament of Zimbabwe's research department says teachers happen to be among the main perpetrators of child abuse.
In Matabeleland South Province, the I'M SAFER programme is equipping girls with skills to outsmart rapists.
Zimbabwe Health Intervention (ZHI) regional strategic information evaluation officer, Mr Paul Macheka said during a Matabeleland South provincial child protection committee quarterly meeting held recently, the training started last month.
He said under the programme which is still ongoing, adolescents in six districts: Mangwe Bulilima, Gwanda, Beitbridge, Matobo, Insiza out of the seven in the province have been equipped with physical skills they can use to escape sexual offenders.
Mr Macheka said the programme which is yet to be rolled out in Umzingwane District is being held under the DREAMS (Determined, Resilient, Empowered, AIDS free, Mentored and Safe) programme.
DREAMS is a programme which aims to reduce new HIV infections among adolescent girls and young women. It also seeks to bring interventions of ensuring that adolescent girls are kept occupied and economically empowered.
Mr Macheka said equipping children with self defence skills is crucial considering the number of sexual abuse cases being recorded in the province.
He said during the first quarter they received 887 cases of adolescent girls who suffered either emotional, physical and sexual violence.
He said the girls were offered psychosocial support.
Mr Macheka said the children were further referred to other stakeholders such as the ZRP and Department of Social Development for further management and support.
"As an organisation we are active in six districts in the province and recently we introduced a programme called I'M SAFER where we offer sexual violence prevention services to our adolescent girls.
This is a service that equips our girls with defence mechanism skills in the event that someone wants to rape them," he said.
"The goal of I'M SAFER is for our adolescent girls to escape unharmed. They are being equipped with skills on how to escape when faced with a rape perpetrator. We have reached up to 5 780 girls out of a target of 15 389. We started the project late in the quarter. We are also equipping boys because we realise that cases of the boy child being raped are increasing."
Mr Macheka said they have also implemented a primary package for ages 10 to 14 which contains among other issues HIV and Aids prevention sessions, gender norm sessions and financial literacy sessions and dignity packs.
He said 18 346 adolescent girls aged between 10 and 14 years were reached during the first quarter against a target of 25 702. 8 751 teenagers aged between 15 to 17-year-old were reached out of a target of 9 914.
Mr Macheka said the programme also covered adolescent boys between ages 10 and 14 who have been equipped with HIV/AIDS related information. A total of 16 576 boys have been reached out of a target of 25 000 during the first quarter.
Mr Macheka said they also held social asset building clubs where they reached out to adolescents in their safe spaces. He said in building clubs, sexual and reproductive health issues are discussed using peer educators. He said they also have a parenting programme where caregivers of adolescent girls are equipped with skills on how to interact as a family and discuss sexual issues openly.
He said they have also managed to pay term one school fees for 5 321 learners.
"Under the DREAMS programme we emphasise service layering to ensure that adolescent girls are safe, empowered and safe from HIV and Aids. If we don't reach out to an adolescent girl the probability of HIV and Aids will increase. Our goal is to reduce new HIV infections among adolescent girls from ages 10- 24 by 2026 in Zimbabwe. This will be possible through strengthening HIV and sexual violence prevention," he said.
Also speaking during the same meeting, Matabeleland South social development officer, Ms Tendai Mangwiro said under child protection they recorded 181 new cases of children who were removed from their homes and taken to places of safety. She said the cases included neglect, sexual abuse, physical abuse among others. Ms Mangwiro said Mangwe District recorded the highest cases with 55.
"We have alarming rates of children under the age of 15 who are engaged in drug and substance abuse.
We handled 37 cases and 26 of these are males. There is need for input from various stakeholders so that we protect our children. We need whistle blowers who report sources of these drugs so that the culprits can be apprehended," she said.
Ms Mangwiro urged various stakeholders to come in with resources to support social protection and child protection programmes.
Source - The Chronicle