News / National
10,000 stands for new suburb in Umguza
07 Apr 2023 at 09:08hrs |
Views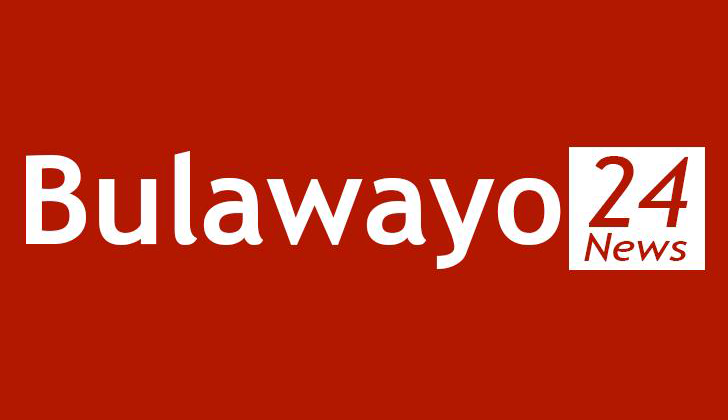 A major new suburb with 10 000 houses and flats is being developed in Umguza on the outskirts of Bulawayo where low-density and high-rise buildings will be constructed by developer Radar Properties in conformity with Government standards.
The National Human Settlement Policy gives the minimum requirements for how property developers must develop new housing stands.
Developers must provide water connections, a sewer network and proper roads, as was the case in the past before land barons abandoned all standards, and there must be an alectricity grid and, in a new measure, internet connectivity, that is the cabling laid with the other utilties.
Radar Properties under its King City project is in the process of servicing 10 000 stands on the outskirts of Bulawayo, in a project that feeds into Bulawayo City Council's master plan.
While the suburb is in the neighbouring Umguza District, Bulawayo residents are expected to be major beneficiaries of the project.
Officials from Radar Properties yesterday took National Housing and Social Amenities Minister Daniel Garwe, Bulawayo Provincial Affairs and Devolution Minister Judith Ncube, senior Government officials, and city council and Umguza Rural District Council representatives on a tour of the massive project.
Radar Properties chief executive officer Mr Elias Hwenga said the company will build low-density and high-density homes in the area where at least 40 000 people will live."We are playing our part in the provision of housing and amenities in Zimbabwe. This project King City has 10 000 homes which will accommodate at least 40 000 people. This is very significant in reducing the housing backlog in this country. Our key objective is to provide affordable quality accommodation for the Zimbabweans," he said.
Mr Hwenga said their stands are serviced in line with international standards with tarred roads and also connected to water and sewer systems. Radar will install a solar power generating plant. Mr Hwenga said their project fall within the national target of providing more than 200 000 housing units by 2025.
"We are part of the housing delivery system. We are aware of the President's Vision 2030 initiatives. We are playing our part towards fulfilling that vision," said Mr Hwenga.
He said the company wants to be connected to Bulawayo's water and sewer infrastructure. Development in Bulawayo has been hampered by the water shortages but the pipeline being laid from the new Gwayi-Shangani dam will finally beat that brake on development.
Minister Garwe commended the company for rolling out a project that addresses national housing challenges.
"What I have seen here is a positive response to the National Human Settlement Policy that directs us to provide onsite and off-site services first before any superstructure or houses are constructed.
This is evidenced by the road construction network that we have seen, water supplies, sewer, and electricity," he said.
Minister Garwe said in addition to those services, there should be internet services, which is now a requirement.
"The younger generation cannot survive in a world outside the internet so it must be one of the key services to be provided. We also discussed that we must also have alternative energy sources and I'm told that this development has got a solar farm," he said.
"We also want to include the provision of gas as an alternative way of heating. This is the direction that the President wants the country to go. We need to look at alternative sources of energy and we are happy that alternative sources of energy are part of the project."
The minister said through partnerships with the private sector Government intends to meet the target of more than 200 000 houses and flats by year-end.
"We were at 181 000 housing units, which means now we are at 191 000. If we add the flats that you are going to construct here it is going to be 200 000. Our target is that by the end of 2023, we would have beaten that target of 200 000," he said.
"It's a combination of physical structures and developed stands and we are happy that the private sector has taken heed of the clarion call from His Excellency that the Government cannot do it alone."
Minister Garwe said if the property developer sticks to agreed timelines he would extend an invitation to President Mnangagwa to commission the stands by mid-year.
He said under the project, Radar Properties has come up with a design of a specific standard of houses that should be constructed in the area. Government wants property developers and urban local authorities to provide title deeds for properties.
Deeds should be generated routinely for urban stands when there have been proper surveys and the required minimum of services are provided. Even if buyers are buying over several years, the deeds provide the security for the lender and may be held by the lender or their lawyers until the final payment is made.
"We must ensure that people are buying sold property and serviced stands that have got title deeds. His Excellency pronounced in Epworth last year in April that we want every piece of land in urban areas to have title deeds," said Minister Garwe.
"We know that most high-density suburbs in every town and city have got an agreement of sale, all the services have been provided, but they do not have title deeds. This ministry and other ministries that are in the cluster of housing delivery are seized with that matter."
Minister Garwe said Government is now moving from just having people having an agreement of sale to having title deeds as well.
The project is conforming to the BCC master plan which will result in some parts of Umguza being annexed into the city.
Source - The Herald